This Classified is Closed
For Sale:
**New Added 12-9**Brooks Brothers Shoes--Alden, Peal, Black Fleece, Rancourt
Will Ship To: Anywhere

:foo:Prices include US shipping with tracking. These shoes are first quality (unless otherwise noted) but have a mark in the insole which prevents return to retailer. No returns. All photos are clickable thumbnails.
I am happy to ship to other countries. The shipped weight of a pair of shoes will almost always be between 3 and 4 pounds. Go to the USPS website, enter your country and the weight of the package for a quote. That will give you a real close, if not exact, cost for shipping and will help you decide whether you want to buy. I am going to ship Priority Mail with insurance unless you want to take the risk of loss or damage in shipping.
I don't know what last these shoes are made on. I don't know if these shoes will fit you. I don't know who made those Peals unless I give an opinion in the description. Even then, I may be wrong.
Sole measurements: I don't measure soles
All Peal & Co shoes are Made in England. All of these shoes are made for the US market and use US sizing.
Rancourt & Co. Brown Suede Chukka, Crepe Sole.
7D
$120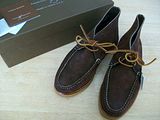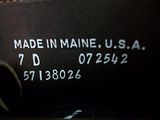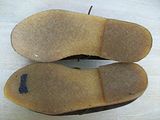 Lizard Cap Toe Balmoral. Hand made in Italy. Retail $998.
8.5D
$540>>>$490.
Tecnica Montana III Oiled Suede Synthetic Wool Lined Boots. Vibram Sole. Retail $220. Size 9D US. $135.
NIB Brooks Brothers Pantofola d'Oro White Leather Sneakers. Made in Italy. Spectacular materials, quality and proportion. Retail $398.
9D
. $150.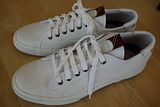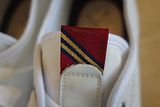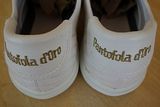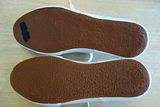 Peal & Co Black Velvet Slippers. Made in England. Leather sole. Formal wear or around the house, try using the patent leather shoes for that kind of versatility. Retail $195.
9.5D
$95
Alden for Brooks Brothers Black Shell Cordovan Tassel Loafer.
9.5B
. $325.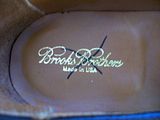 Rancourt & Co Dark Blue Suede Moc Toe Chukka.
10D
$120.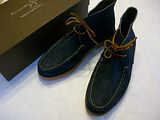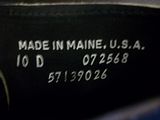 Peal & Co Tri-Color Suede Wingtips, Goodyear welted, Storm welted, crepe sole. My camera brightens the light suede. Beautiful shoe.
8.5Dsold, 9Dsold, 10D $185>>$140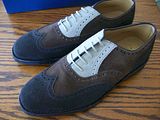 Red Wing Heritage 2991 Brown Engineer Boots. Light scuffs from being handled in store. Size 10.5D. Unbeatable price at $220.




Brooks Brothers Black Fleece Tan Canvas Oxford. Made in England, cursive writing inside and nail pattern indicate C&J. Perfect Spring/Summer shoe. BNIB with bags. Retail $550. 12D $185



BB Mini Lug Sole Black Boat Shoes. Chromexel leather. Vibram sole. 12D $125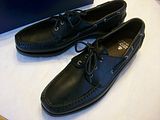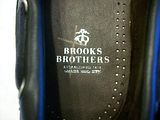 Alden for Brooks Brothers Black Shell Cordovan Tassel Loafers. 13D. $300.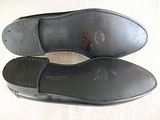 ***ALL SOLD BELOW***

Alden for Brooks Brothers #8 Burgundy Shell Cordovan Tassel Loafer. Retail $650. 10D $325.***SOLD***



Peal & Co Brown Wingtip Bal. Slightly light line on leather following brogeing in a few spots (pictured), not noticeable from eye level. Fix with polish. Retail $598. 10.5D $190***SOLD***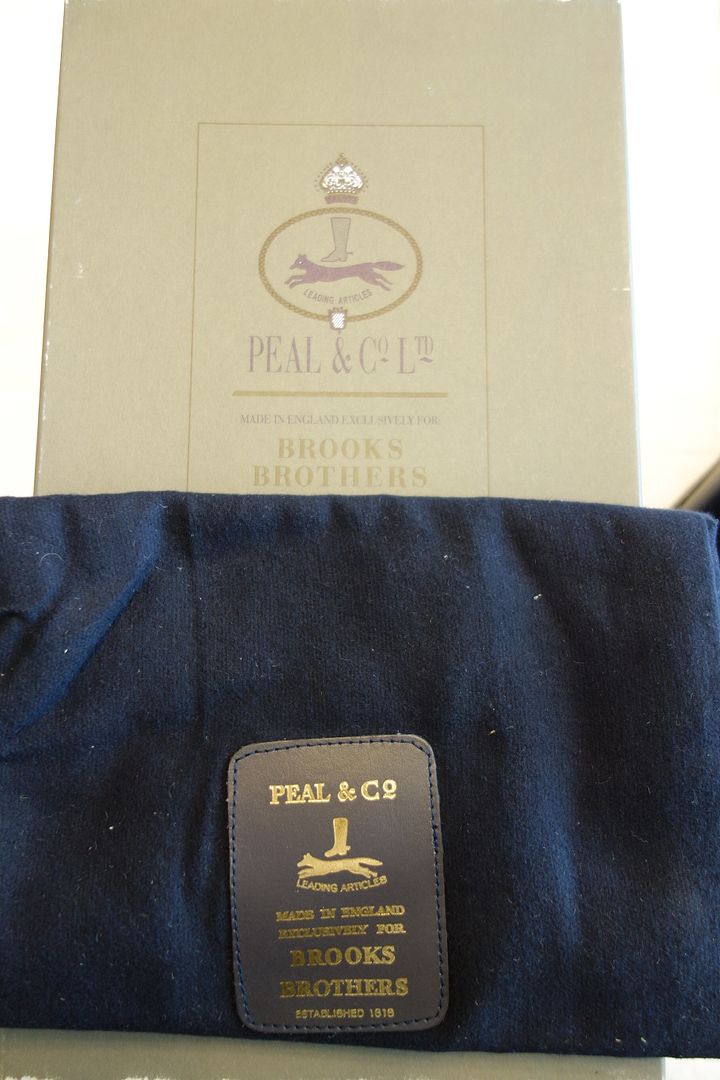 Allen Edmonds for Brooks Brothers Dark Brown Double Stitch Split Toe Blucher. 11D $170***SOLD***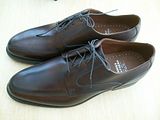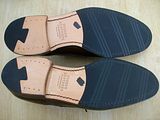 Peal & Co Tri-Color Suede Wingtips, crepe sole. My camera brightens the light suede. Beautiful shoe. 10.5D $185>>$140***SOLD***




Florsheim by Duckie Brown Earthy Dk Green / Dk Brown Suede Saddle Shoes. India. 12D $150>>>$130***SOLD***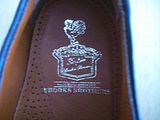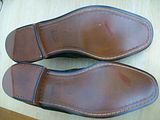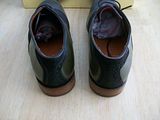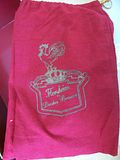 BB Black Fleece White Buck Longwings. Made by Crockett & Jones, 325 last. Made in England. One shoe bag. Very slight marks from box (pictured). 10.5D. $250.>>$225>>$200***SOLD***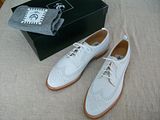 Black Fleece White Buck Longwings. Made by Crockett & Jones, 325 last. Made in England. Fabulous. 10D. $275>>$250>>$200***SOLD***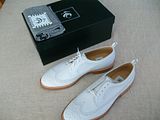 Peal & Co Tan Calf Kiltie Tassel Loafer. Made by C&J on the 72 last. 9.5D $220.***SOLD***



Alden for Brooks Brothers Tan Tassel Loafer. Retail $498. 7.5D. $200.***SOLD***



BB Cognac American Bison Drivers. Beautiful leather. El Salvador. 10D $80.***SOLD***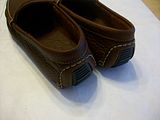 Allen Edmonds for BB Brown Penny Loafer. 10.5D Have been worn out of the store so discounted to $140.***SOLD***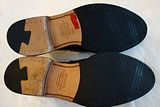 Red Wing Brown Iron Ranger. 9.5D. $180.SOLD



Peal & Co Black Punch Cap Bal. Retail $598. 8.5D. $220.SOLD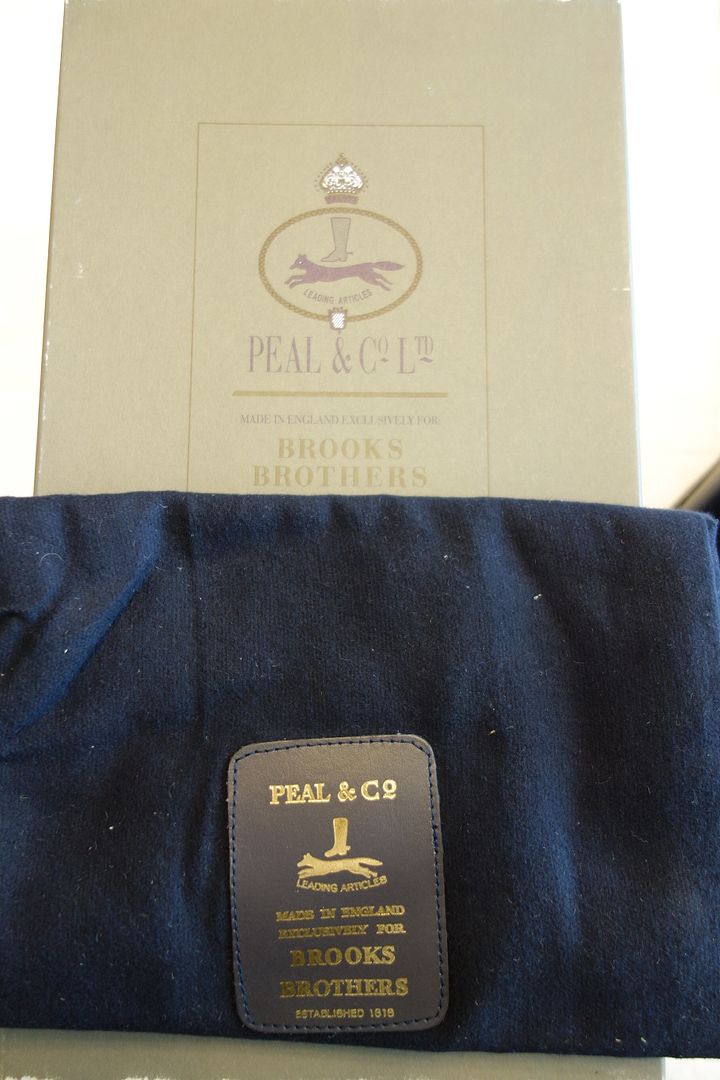 Alden for Brooks Brothers Black Shell Cordovan Tassel Loafer. Soles new and unmarked. 8.5D. $325.***SOLD***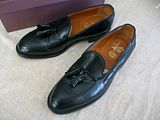 Red Wing 8144 Boots in Slate Blue Abilene Suede. Two sets of laces. 9.5D. $170.SOLD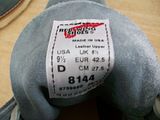 Peal & Co Tri-Color Suede Wingtips, crepe sole. My camera brightens the light suede. Beautiful shoe. 9.5D $185>>$140***SOLD***



Peal & Co Dark Brown Leather Nappa Slippers. 8D. $60.SOLD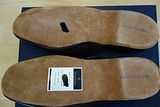 Peal & Co Tri-Color Suede Wingtips, crepe sole. 7.5D $140.SOLD



Brooks Brothers Black Calf Penny Loafer. Made in USA. 7.5C. $145>>$135>>$125SOLD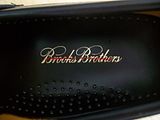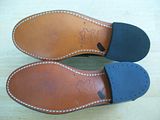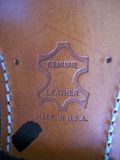 Pantofolo d'Oro Perforated Leather Sneaker. Retail $398. 8.5 $150.SOLD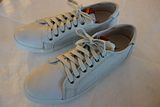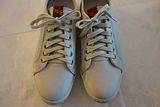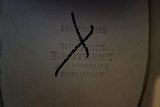 Brooks Brothers Italian Suede and Canvas Tennis Shoes. 8.5D. $175.>>$160>>>$150>>>$125>>>$110SOLD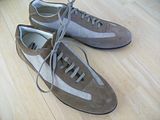 Brooks Brothers Allen Edmonds made Brown Pebble Grain Beefroll Penny Loafer. This shoe approaches perfection in the casual loafer category. 10.5D. $180.SOLD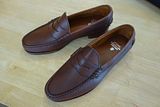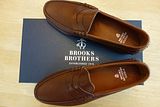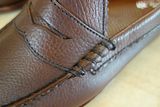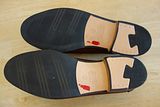 Edited by Steve Smith - 12/9/13 at 12:18pm