This Classified is Closed
For Sale:
DROP! LOVELY Artisan-Made Leather Briefcase. One of a kind! OFFERS WELCOME!
Will Ship To: Anywhere

There's something extremely appealing about this briefcase! It was clearly made by hand, and equally clearly made by someone who really knew what they were doing; the construction is excellent, and the decoration is first-rate. This has one large central compartment, one smaller side compartmet located inside, a carrying handle and a leather should strap, and it is closed by two straps that buckle at the front. This case is a little bit stiff, but that might just be the type of leather used; it has a name etched on the flap near the top, but this is on the surface, not obviously a name unless you're looking at it, and could probably be polished enough so it made to appear like scuff marks.
This is a very lovely, sturdy, handsome case in Very Good condition--and no-one else will have anything like it!
Asking just $60 > 50, or offer, boxed and shipped in CONUS.

Measurements:
6" wide.
14" high
17 3/4 long.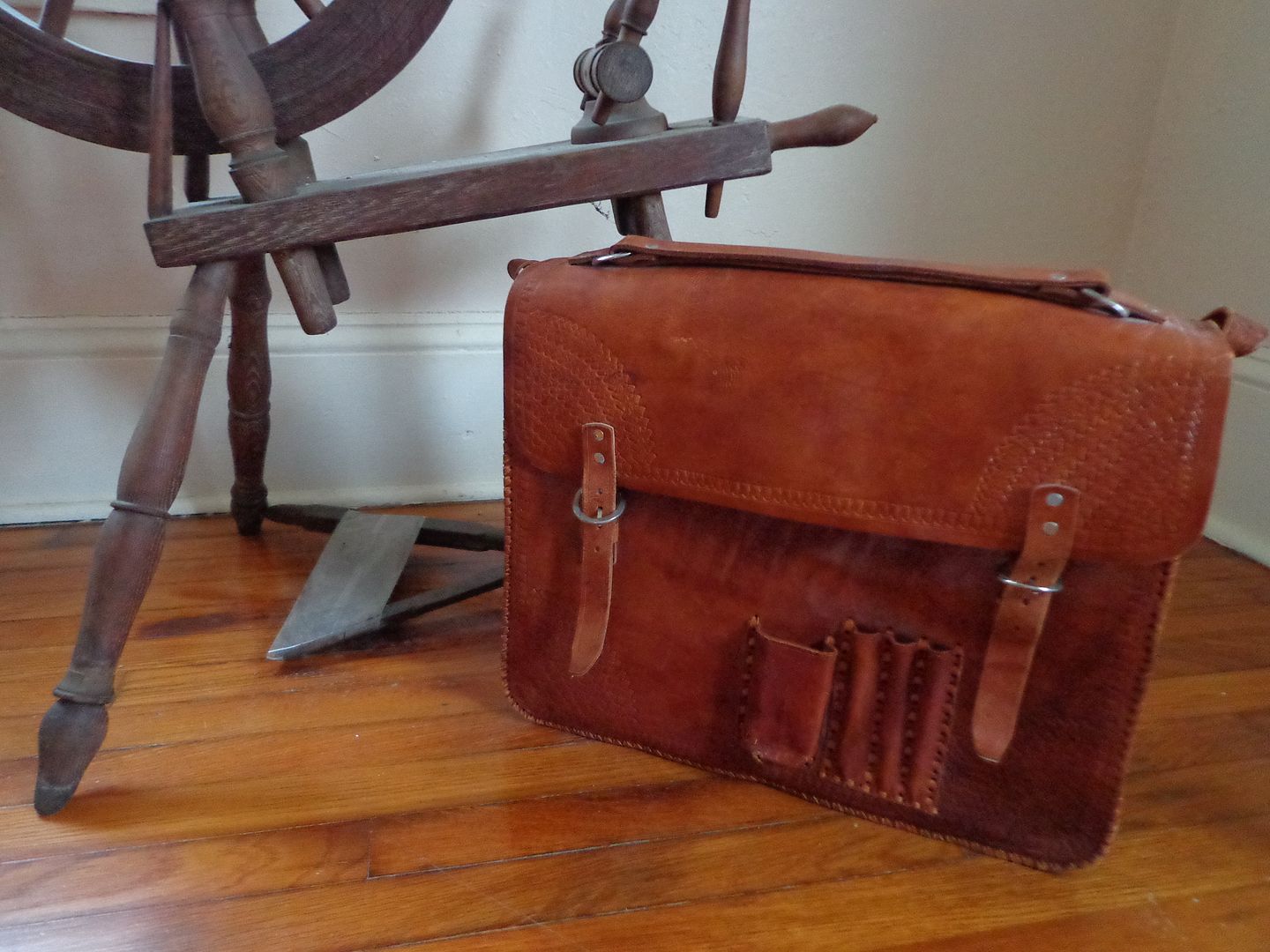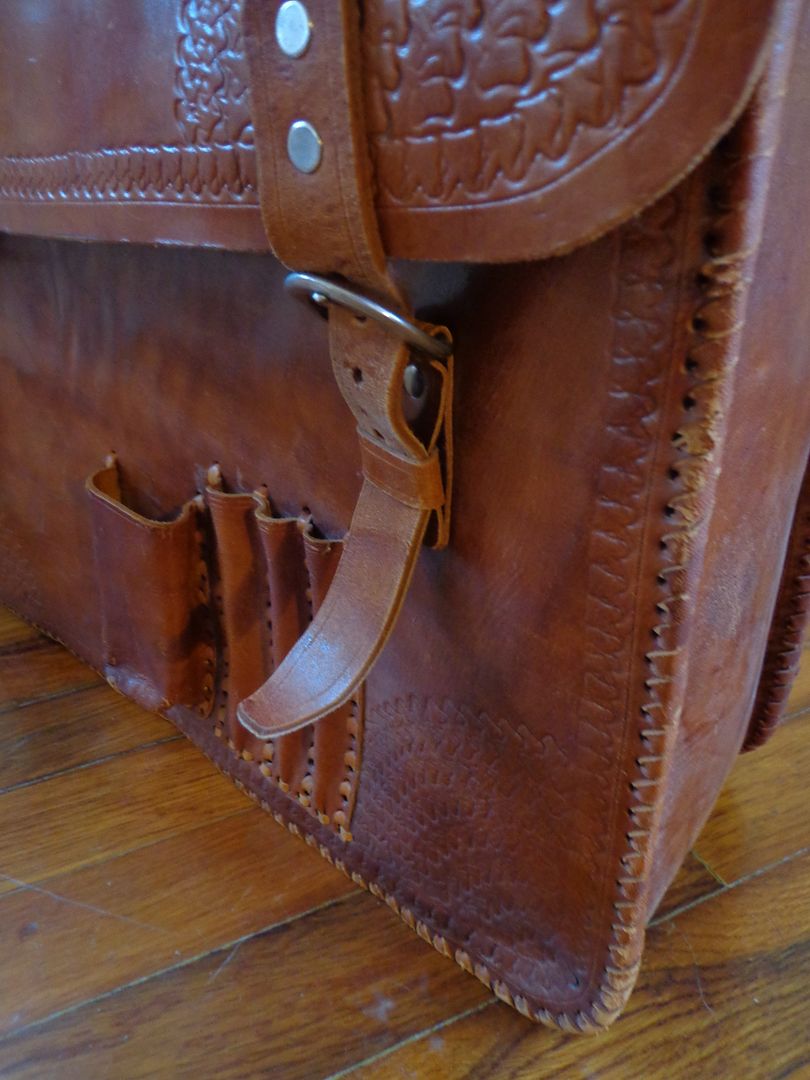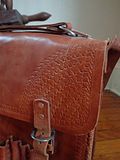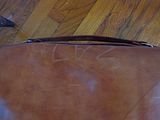 Edited by tweedydon - 2/3/13 at 4:16pm