This Classified is Closed
For Sale:
NWT Brooks Brothers Milano blazer 41R (fits a slim 42) $448 retail NEW DROP -->$90!
Will Ship To: Anywhere

This is a really interesting new with tags Brooks Brothers Milano blazer. Black. 3 roll 2 buttons. Patch pockets. 91% wool and 9% cotton. This blazer is soft and unstructured. Essentially zero shoulder padding and a soft open weave on this wool blend that gives the jacket the softness of a sweater. See the close up pictures for details on the fabric. Definitely a casual blazer that can be dressed up, and in Brooks Brothers slim, Milano fit.
Retail on this is $448.
Measurements:
Shoulder: 18.75
P2P: 21.75
Sleeve: 24.75
Waist at 2nd button: 19.5
Length:29.5
Jacket is NWT, first quality, with a line through the label to prevent return at a retail BB outlet. Price is $175
[DROP --> $165-->$155--$150-->145-->140-->135-->130-->120-->110-->100.....OK, this is killing me.....-->$90
shipped CONUS.
Once again, that is now $90 shipped for a
BRAND NEW BROOKS BROTHERS MILANO BLAZER!
The deals don't get any better than this!
International buyers: PM me for a quote on shipping.
First picture is most accurate in terms of color. It is not as grey as some of the close up pictures make it look.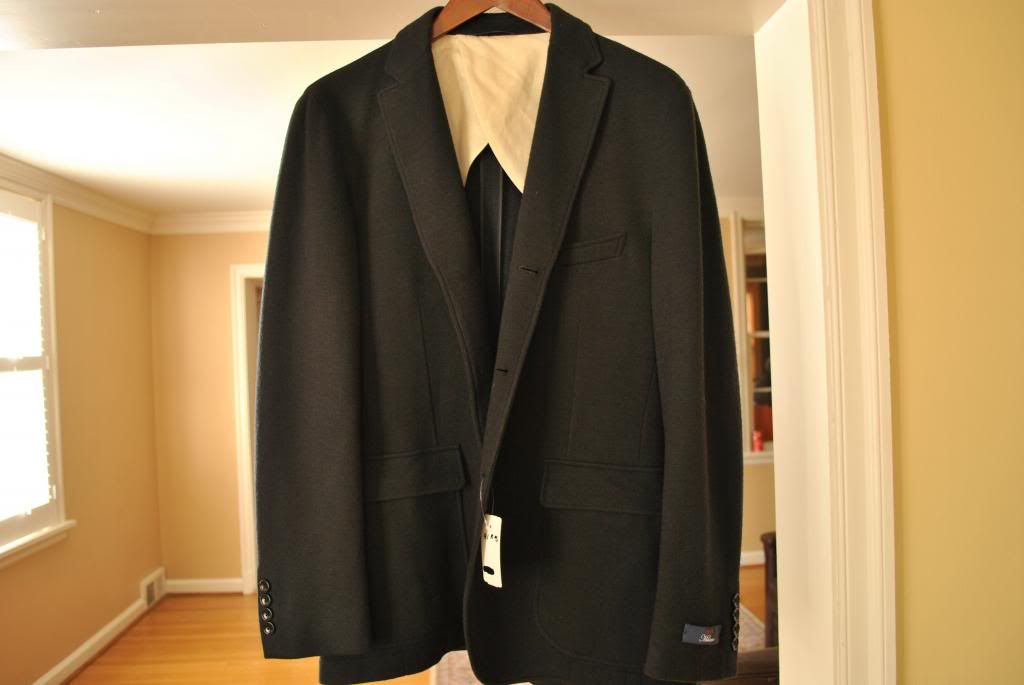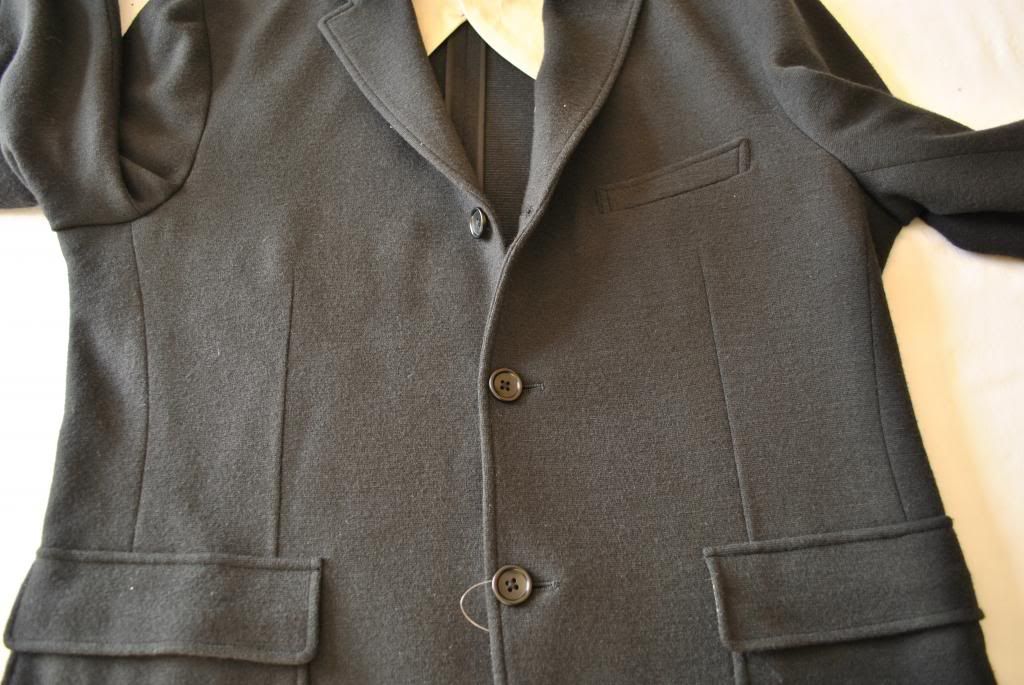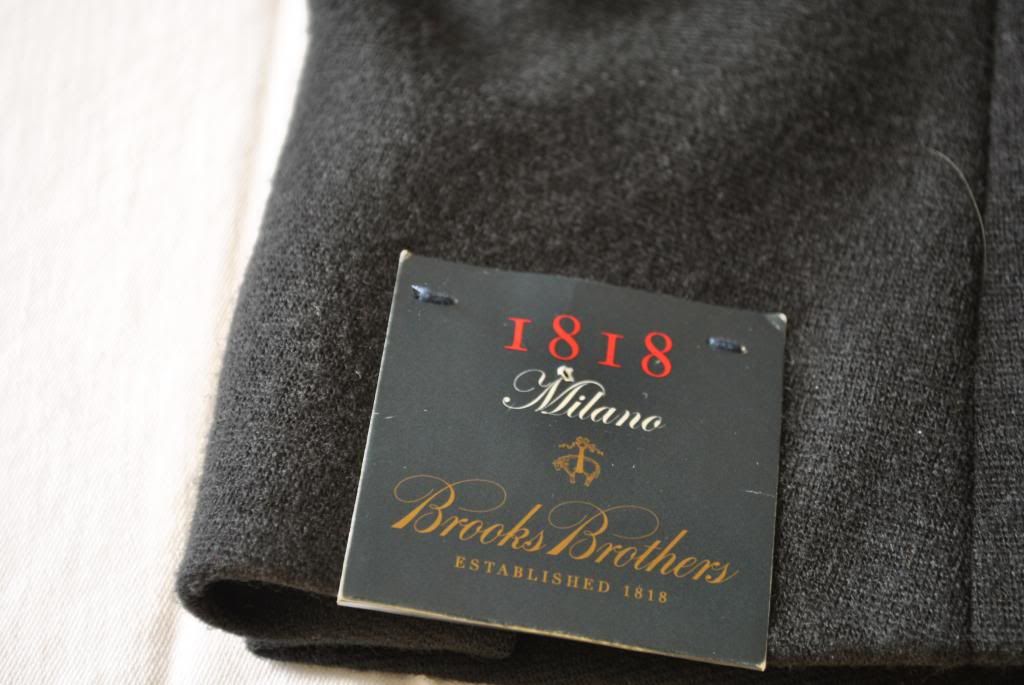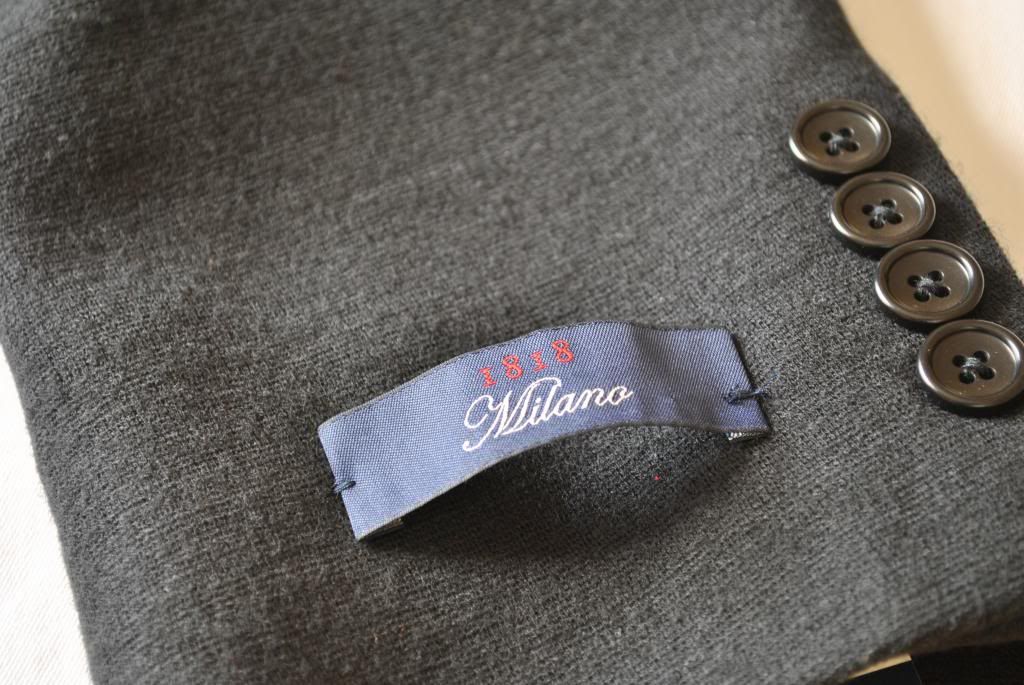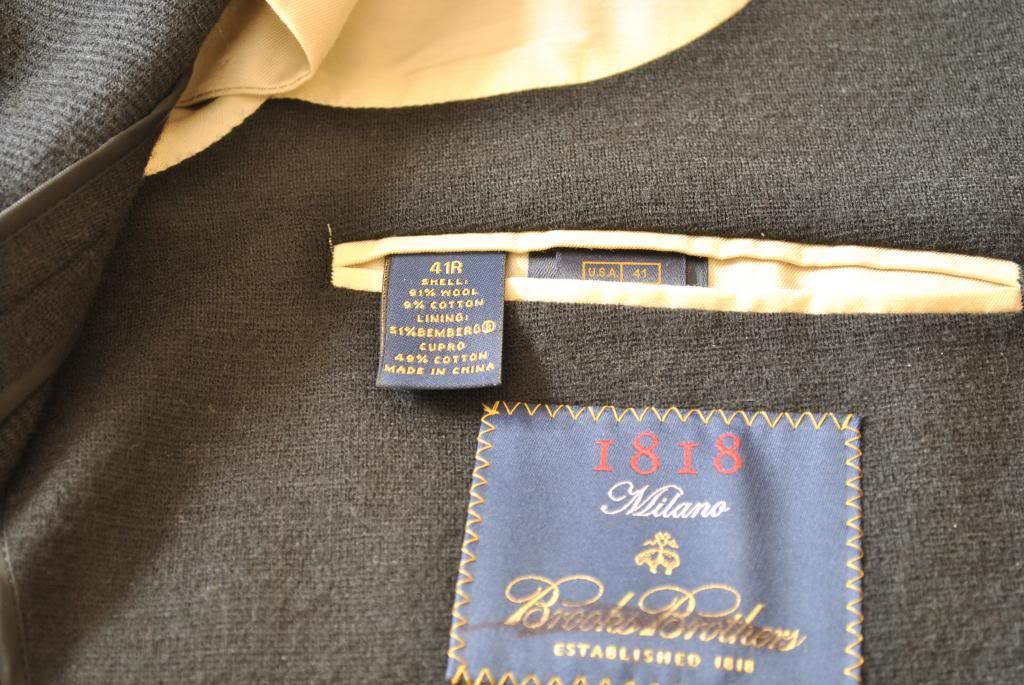 Edited by AMProf - 5/5/13 at 11:15am