This Classified is Closed
For Sale:
Alden PTB US8.5D Plaza last tan burnished... excellent condition
Will Ship To: Anywhere

I've got a pair of Alden plain-toe bluchers in a gorgeous cognac/tan colour (burnished tan calfskin is the official name) and on one of the sleeker Alden lasts, the Plaza. Size US8.5D... price increased!
The craftsmanship on this pair is superb. Single-leather oak bark tanned sole. The leather is absolutely top notch... it emanates a veritable glow. Much better than C&J handgrades and Church's that I have. Here's the
official product link
Wear is minimal... I have worn it about two or three times, tops. I've realised that I prefer a sturdier PTB, maybe in a chunkier last and with double leather or Dainite soles. Therefore, I've decided to sell these on.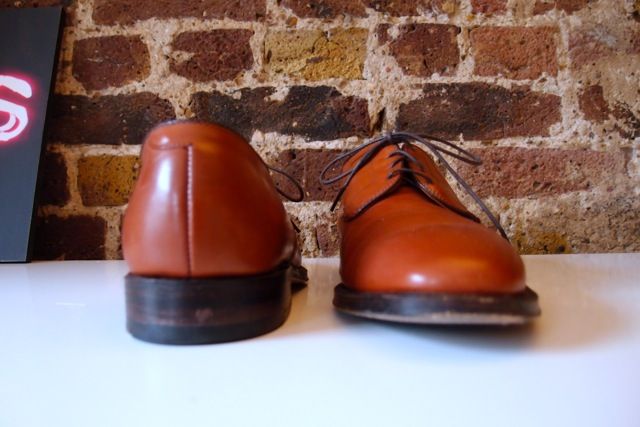 Edited by joonian - 1/22/13 at 2:37pm