This Classified is Closed
For Sale:
Miscellany: NWT Good quality socks/underwear. Pantherella, Calvin Klein-CK, Smartwool, Puma
Will Ship To: Cont. USA

Miscellany: Good quality socks/underwear. Pantherella, Calvin Klein-CK, Smartwool, Puma
All this stuff is NEW or NWT.  The underwear and socks have NEVER been worn.  Anyone buying this stuff has to keep it. Make sure you know your size!  I won't accept returns due to sanitary reasons. All my prices include shipping. Will ship to Continental USA only (AK, PR and HI email me for a pre-shipping quote).  As always, from pet free; nonsmoking household.
2 pair Pantherellas pack. One is grey the other is chocolate brown.  Size Large (UK).  Tagged 100% cotton. Made in England. Not OTC.  Asking $18 (shipped)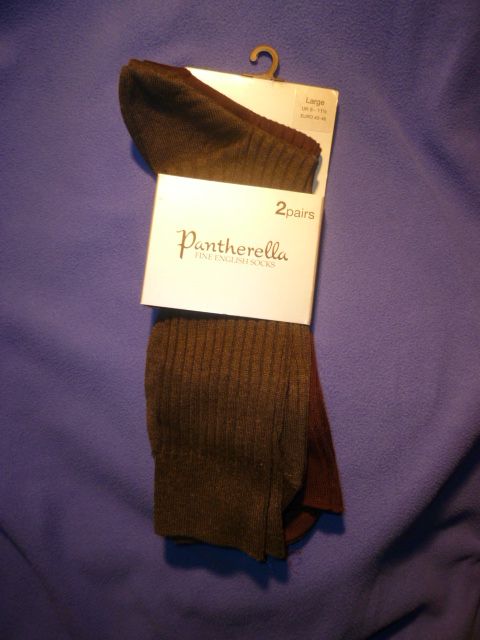 Pantherella on the left is a dark burgundy; one of the right is black.  Tagged 70% Merino wool; 30% nylon. These are both tagged REGULAR but feel like Large sized. Asking $18 shipped for each.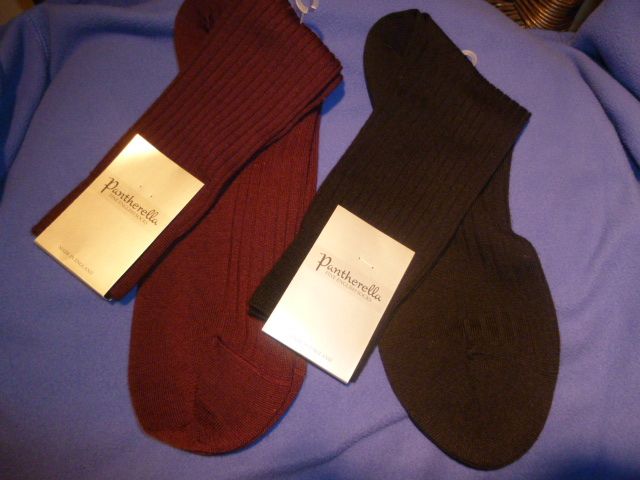 SOLD! Pantherella tan colored.  Tagged 70% Merino wool; 30% nylon.  These are tagged REGULAR and they feel like Medium sized. Asking $18 shipped.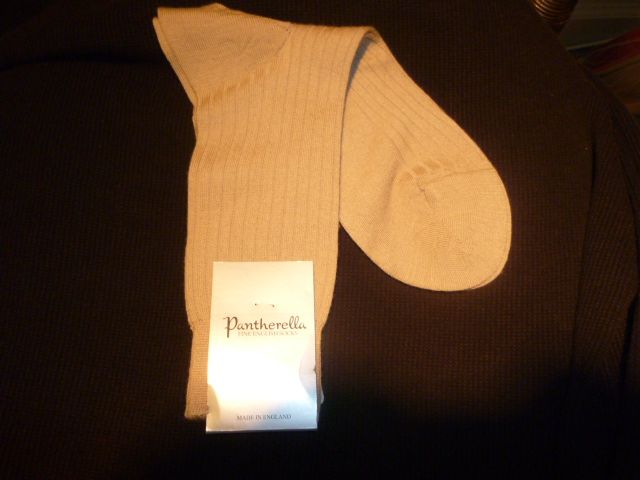 GRAY ONE IS SOLD! Ones on left are black; right are grey.  Both are 70% merino wool; 30% nylon.  Both say regular, but the black ones seem big.  Asking $18 shipped for each.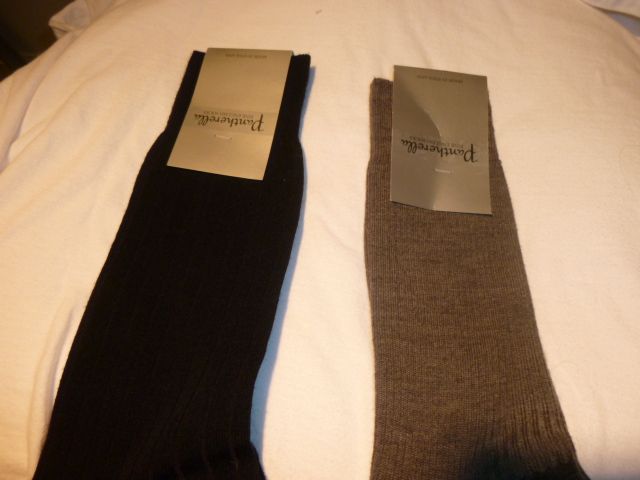 SOLD! 1 pair PRL Brown birdseye-looking Wool socks.  Label sez "Wool" but content is 55% acrylic, 24% wool, 11% nylon, 7% polyester, 2% rubber, 1% spandex. Socks have the ponyman. Asking $12 (shipped)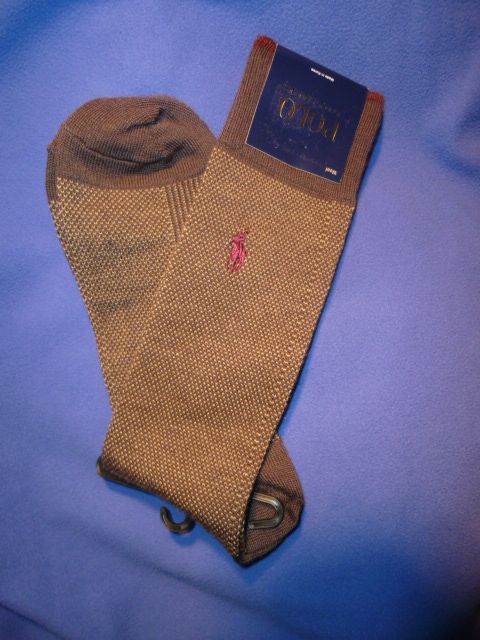 2 pair of Smartwool socks. These socks will cover your ankles.  Color is light grey with blue trim at top.  Socks are really thick and puffy. Tagged size 10-13.   Fabric content:75% wool, 23 nylon, 2 spandex.  Asking $10 each or $18 for both (shipped).
Calvin Klein Modal Boxer Briefs. Size XL color blue. If you haven't worn modal underwear before, you don't know what you're missing. Super soft and breathable. You may never go back!  Exact content is 45% cotton, 42% modal, 13 elastene.  Asking $18 shipped
Calvin Klein Briefs, Size L, color is a little darker blue than above. Again, great modal fabric as above. Same fabric content. Asking $16 shipped.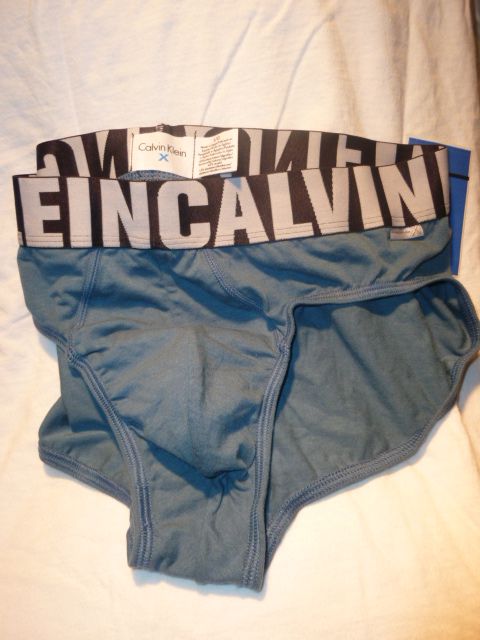 3 pair of Calvin Klein Boxer briefs. Size Medium. Not modal, but 100% cotton.  These are your basic CK boxer briefs. Colors are baby blue, reddish burgundy, and greenish aqua.  Nice thick cotton.  Asking $19 (shipped)
Calvin Klein Black Trunk. This means it is a cross between a boxer brief and a brief. Kinda rides right in the middle.  100% cotton. Asking $12 shipped.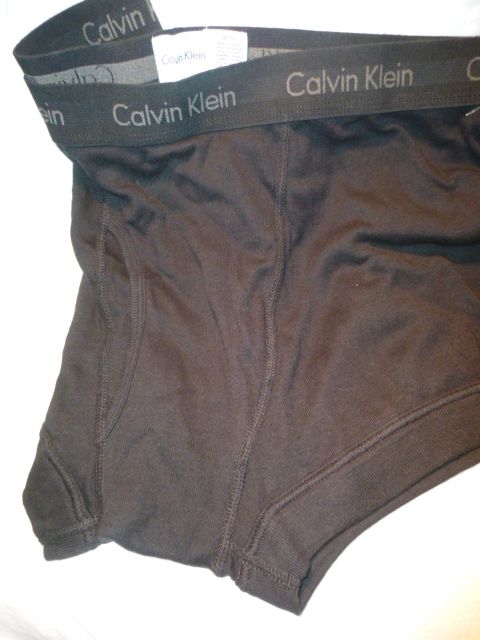 Puma Black Boxer brief.  Size M. 100% cotton.  Asking $16 shipped
Edited by coolarrow - 4/21/14 at 8:24pm