A couple of items for sale here...
Please note that all items are BRAND NEW. All prices are in USD and do NOT include shipping prices. If you need additional pics or details, or have any questions, please don't hesitate to message me. Pics are available below.
1) A BEAUTIFUL Bottega Veneta Chain Wallet. The chain is black and the wallet is a gray/beige (Greige). Very, very nice, pics don't do this wallet justice. If it wasn't for the fact that i can't wear a chain wallet to work, this one would be a keeper. If you have any specific questions about this item, feel free to message me.
Asking price: $350 USD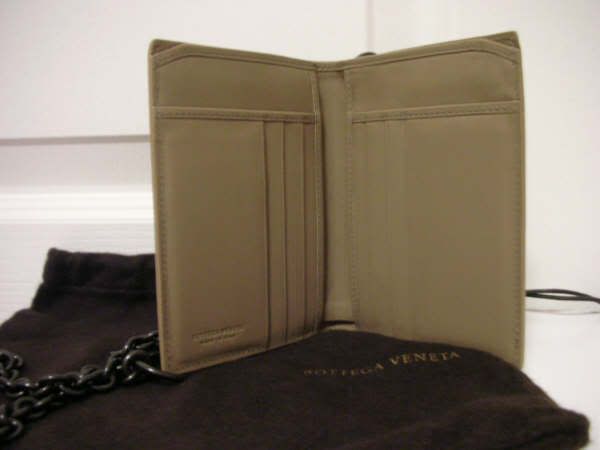 2) Second, is a pair of Visvim Buckminsters. Black, size 9.5. Very high quality shoes. Suede uppers, very, very comfortable. If you have any questions regarding this item, please let me know.
Asking price $250 USD