This Classified is Closed
For Sale:
Engineered Garments, White Mountaineering, W&H
Will Ship To: CONUS

First up, Engineered Garments navy wool CPO from FW11. Size large. Was $280 from Inventory. Love this jacket, but it doesn't fit me well. Different sized chest pockets, shoulder pocket, neck tab closure, anchor buttons, mid weight wool.
$175
Approximate Measurements:
S2S - 18.5"
P2P - 22.5"
Length (top of collar to bottom) - 32"
Sleeve Length (shoulder seam to end of sleeve) - 26"
Now on eBay starting at $99.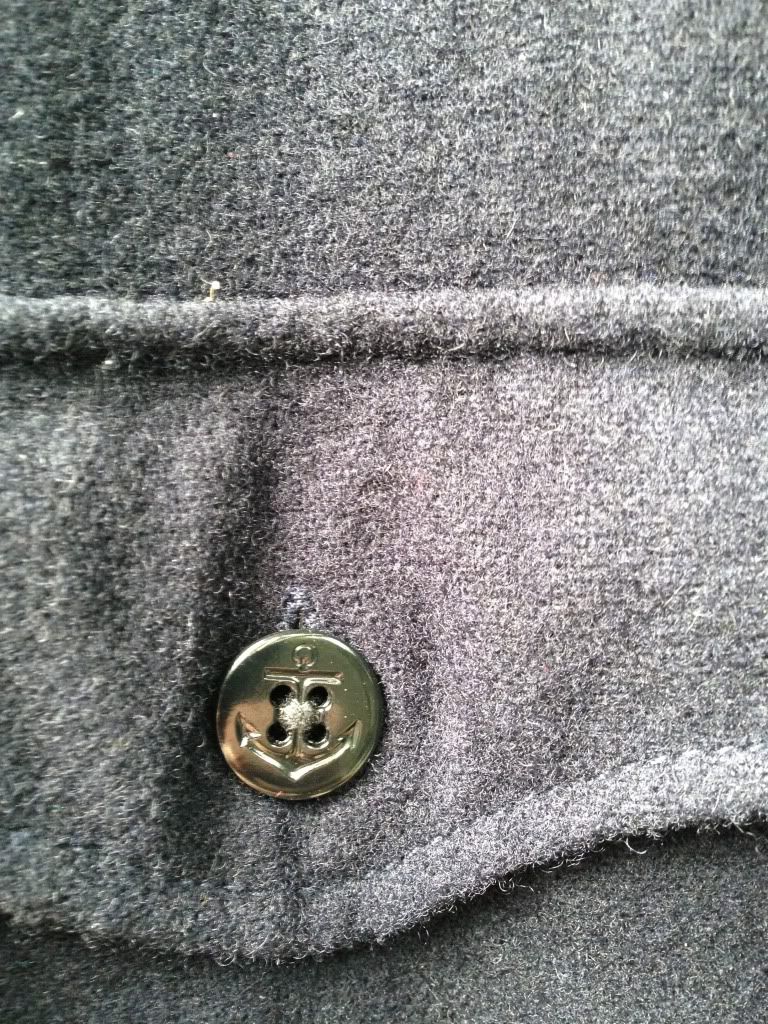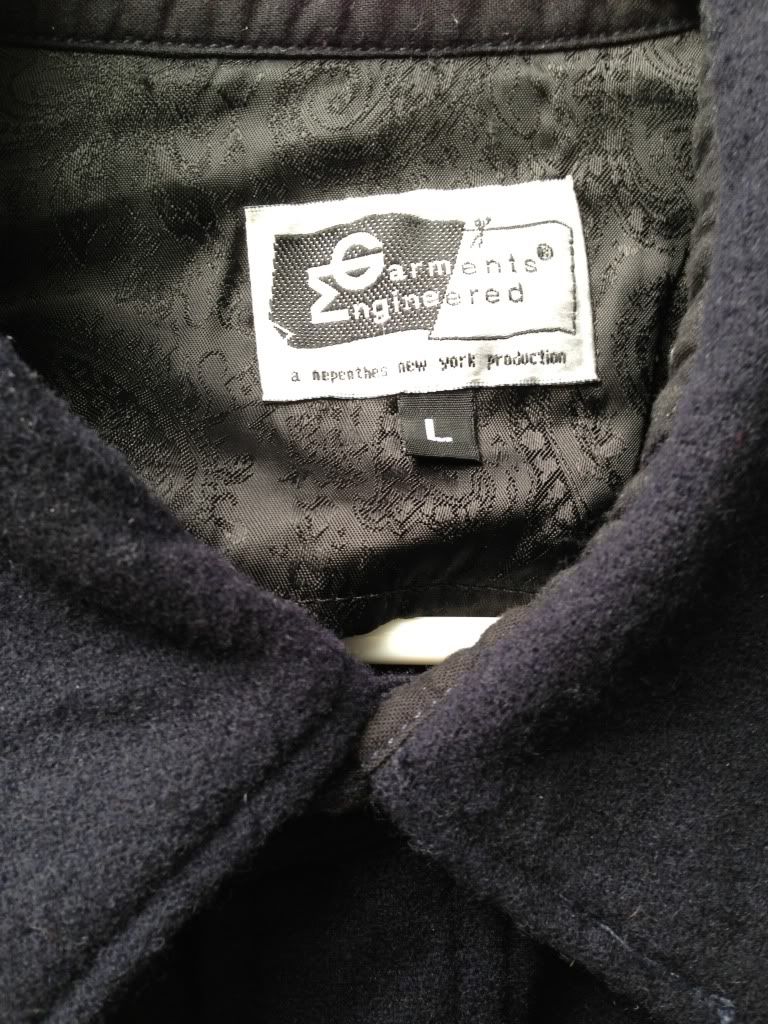 Engineered Garments Flannel Tab Collar. Size medium. Not sure what season this is from, but it's in good condition.
SOLD
Last up is a BNWT Wings and Horns Archive flannel from 2010 I believe. Size large. This shirt is amazing, some of the best construction I've seen. Gusseted seams, triple chain stitching throughout, not a thread out of place. As you can see by the tags, retail was $165. Asking
SOLD
.
Engineered Garments Workaday cross neck tee. Heather gray, size XL (fits L). Worn, but in great condition.
SOLD
Two pair of White Mountaineering FW12 socks. Long version.
SOLD
.
Edited by astris - 1/22/13 at 9:41pm