For Sale:
WTS: Nudie Tube Kelly 31 x 30 Org. Dark Blue (Fits 32+)
Will Ship To: Anywhere

Almost brand new Tube Kelly Nudie Jeans in new deep blue-black shade. Blue denim is over dyed with black then washed down to blue again. The black lingers in the background. Amazing when the indigo breaks in and shown through the blueish black.
Worn just once for a few hours. Wanted to keep this beauty but just a tad too big for me. This should fit someone who wears 32 in Nudie fine. Comes with original book and cardboard tag if you want.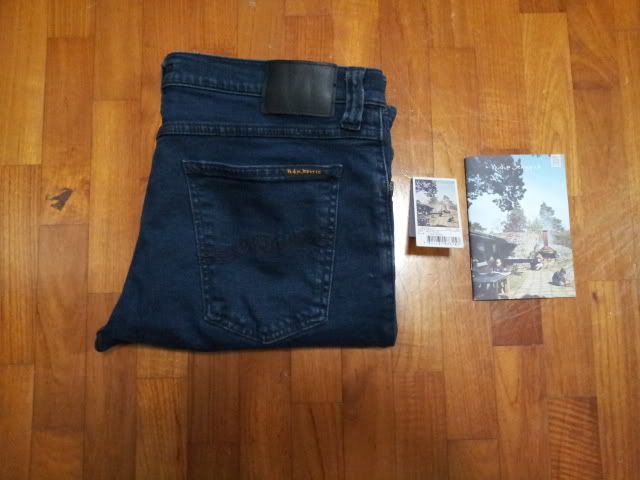 Measurements:
Waist: 43.5cm (they sit pretty low)
Rise: 23cm
Thigh: 26.5cm
Inseam: 29.5" (original inseam, no hemming done. I have gotten the short version so that it is easy to do high cuff and Tube Kelly looks awesome in cuffs)
Hem: 18cm
$150 shipped anywhere.