This Classified is Closed
For Sale:
Insane Edward Green Ralph Lauren Purple Label Boots 10/10.5 E 89 Dark Oak Lasted Trees
Will Ship To: Anywhere

Up for sale is a unique pair of Edward Green boots for Ralph Lauren Purple Label. I've never seen this model before. They are dark oak calfskin leather. The shaft of the boot is unlined, so they are very soft. The soles are HAF soles, so they taper from double to single soles. There is light to moderate wear on the toes of the soles. As you can see, there is some visible wear on the toe of the sole, which is normal. Because they are double soles, there is a tone of life left in the soles.
EDIT: Since I listed these shoes, I have learned quite a bit more about this model. This is one of the only models that Edward Green will not longer produce, no matter the price. The model is the 'Monfort' when made for Edward Green or the 'Herirck' when made for Ralph Lauren. They are Dark Oak in Scotland calf. Edward Green no longer uses Scotland calf, so this is a leather is also no longer available from Edward green. The leather is much softer than the other Edward Greens that I own, so the type of leather may be the reason. These are a pair of boots that you cannot order anymore.
They are size 10/10.5E on the 89 last. The shoes come with hinged, lasted shoe trees. Price includes shipping to the CONUS.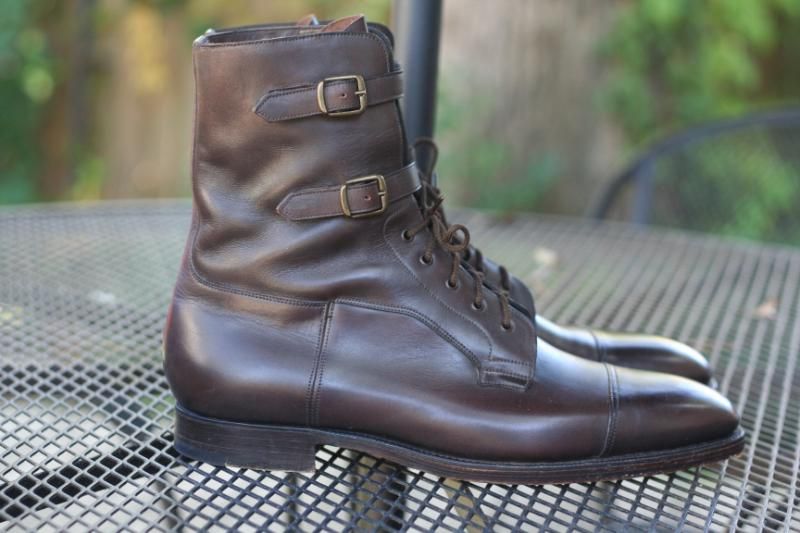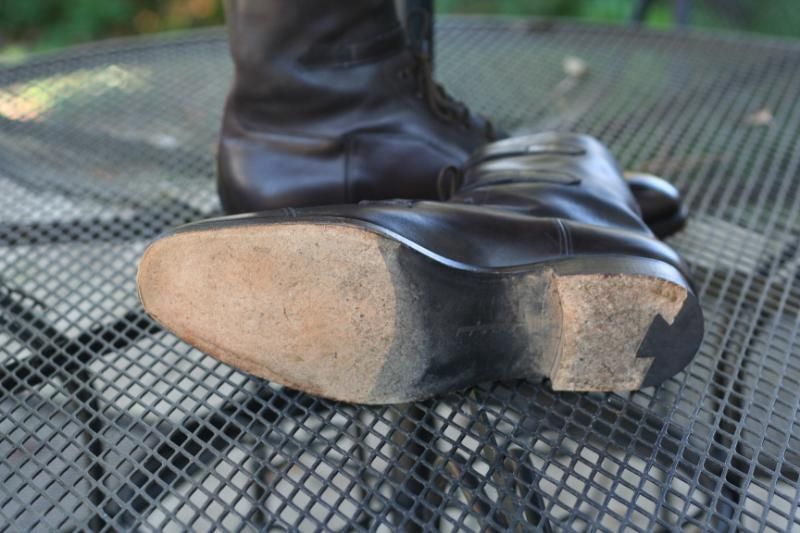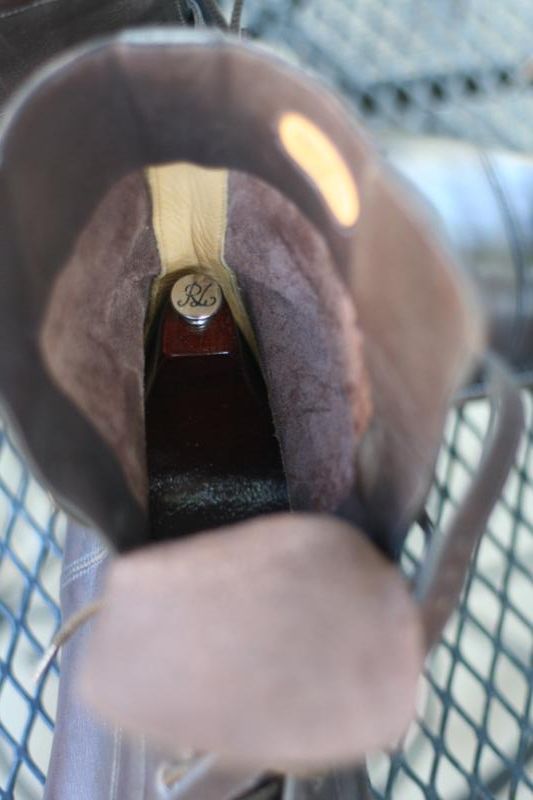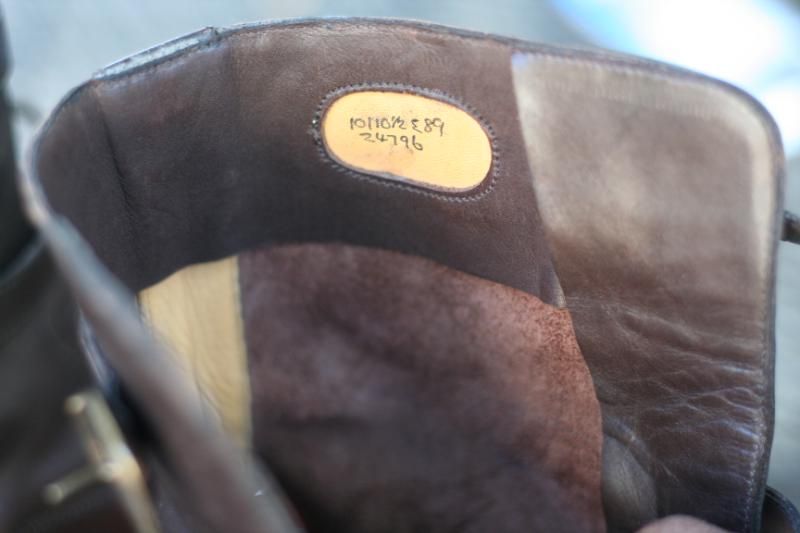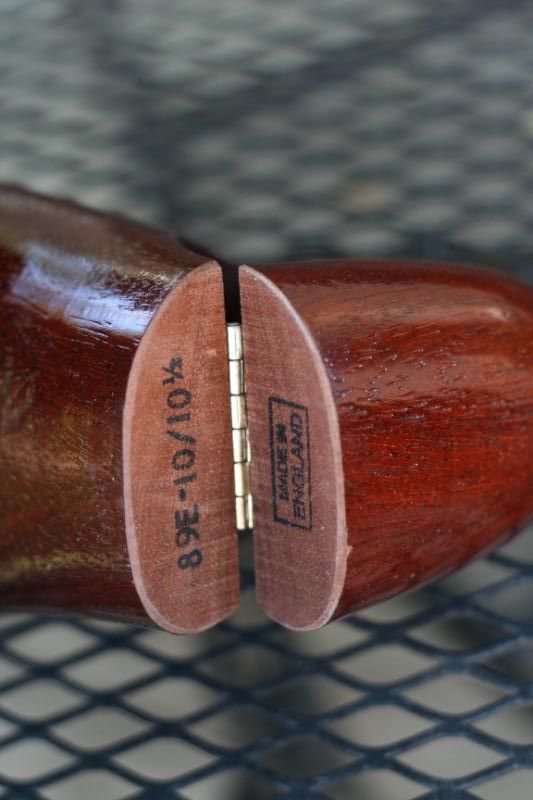 Edited by rebel222 - 11/23/12 at 6:53am