This Classified is Closed
For Sale:
FOUR High Quality NEW MTM SHIRTS (3 white, 1 lavender). 15.75 collar with SUPER SLIM BODY. ONLY $25 EACH. FREE EXTRA SHIRTS BY MODERN TAILOR AND EXPRESS
Will Ship To: Anywhere


Buy all four get Express and Modern tailor shirt for free

Got shirts made, do not fit me in the chest area. Shirts cost about $50 each, looking to hopefully find new home for them. All are new. If someone fits these measurements, I'll throw in free shipping and send them all for $90! THATS 6 SHIRTS (with the EXPRESS and Modern Tailor shirt) for $90

Here are the measurements for the MTM:

Shoulder – Shoulder = 18

Pit – Pit = 19.5 to 20 (3 of the shirts have a chest that is a TAD bit wider)

Shoulder – Sleeve = 24 (around 35 sleeve length from yoke)

Waist = 18

BOC to hem = 29

15.75 inch collar. Regular collars

Some french cuff, some regular. 

The quality of the shirts are great. Medium weight Italian cotton, easy to iron. The whites are a mix of herringbone pattern and plain. No itchiness and no see through shirts! Quality fused collars.

The Express shirt at the end is also new, form the 1MX line. Should be a 16 inch collar if I recall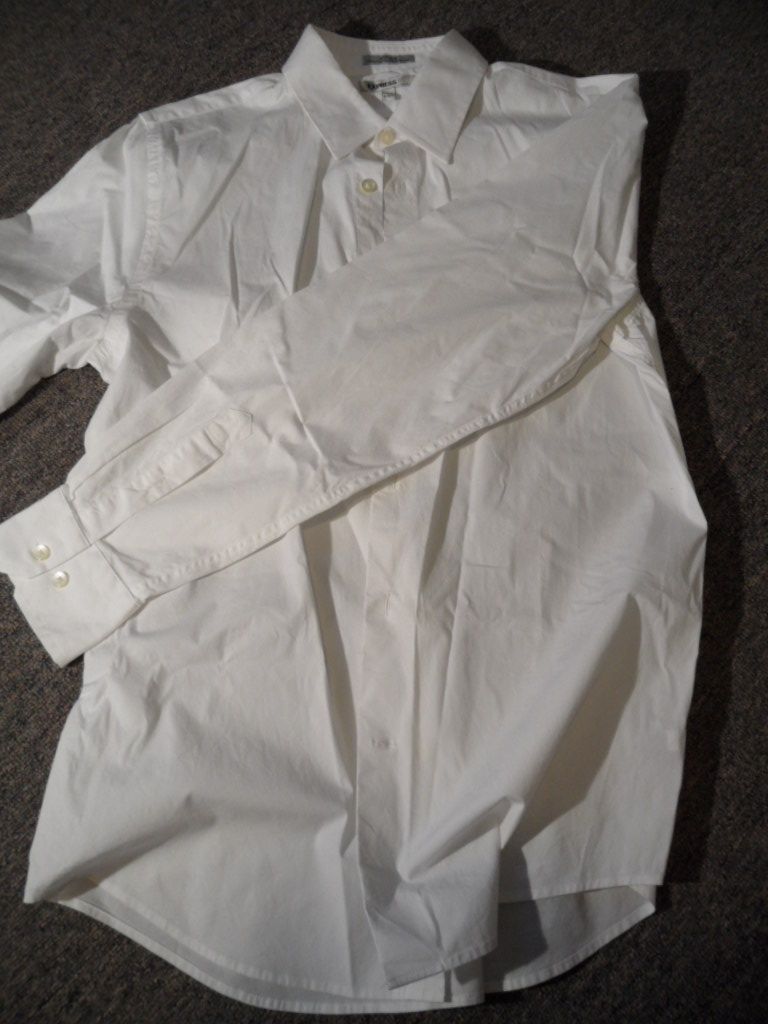 Edited by charzord - 11/24/12 at 7:23am