This Classified is Closed
For Sale:
Very Rare Engineered Garments Shawl Collar Cardigan, Medium, New
Will Ship To: Anywhere

From Daiki's beautiful F/W 2011 collection is the extremely rare shawl collar cardigan in a gorgeous brown and white pattern--brand new, never worn.
I dare you to find this piece anywhere else in the world. As far as I'm aware, only a few stores ever ordered this piece, and only one store ordered it in this colorway (Blake, in Portland, OR).
made with daiki's custom wool blend, this piece is amazingly soft, nothing like most itchy wool cardigans. It feels luxurious and drapes well. The fabric and stitching really have to be felt to be appreciated. The inside lining also features an intricate stitched pattern as well. So nice--a true standout piece that gets comments from people whenever they see it hanging up at my house.
I'd like 310-->300-->280-->240-->230-->220--->200--->
175 shipped and tracked anywhere within the US.

my pic: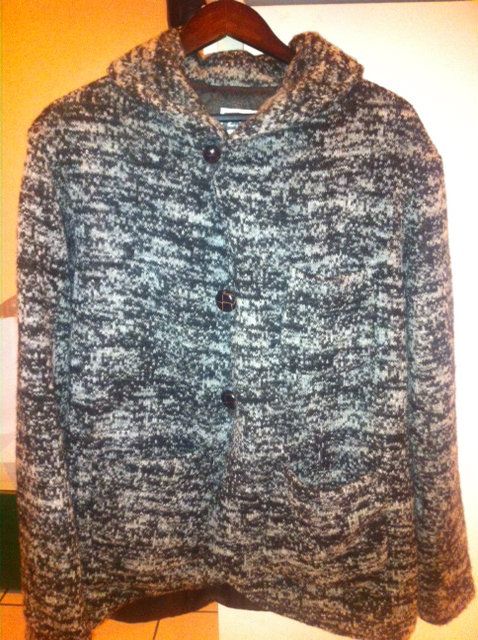 This piece is a medium, and it will fit well if you're generally a medium in most things.
measurements:
front length is 24 inches
back length is 26
p2p: 22 inches
sleeves: 25
shoulders: 18
Anyways, PM me for questions. I ship USPS and will provide you with tracking information immediately upon shipment.
Edited by cl smooth - 4/6/13 at 10:43am