Hi all,
This is my first post.
I have AE Mctavish which is my first good shoes. Size is 10.5d tan color.
I need help on what size to get for AE Strands. Maybe anyone with both shoes can help?
AE customer svc told me to get an 11D, but i was thinking should i get 10.5e, or even 10eee since i still have space on the toe area. I cant try the shoes as i live in Singapore.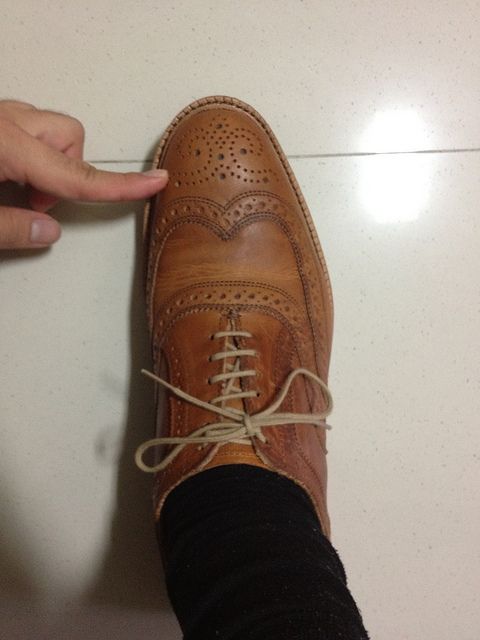 Where my finger points is the end of my big toe. There is some space in the toe area
There is some gap on the heel area which cause minor heel slip which i hope will get better as the sole broke in
Thanks in advance