This Classified is Closed
For Sale:
TOJ CWU, Black Lamb, Size 48/M, Worn Once (Once!)
Will Ship To: Anywhere

Hey guys,
Got a basically brand new black lamb CWU from TOJ. Beautiful jacket, haven't really even gotten a chance to wear it yet, but I've come across some unexpected medical expenses and so I'll let this one go.
It's basically a medium/48 with some very small adjustments. Here they are:
shoulders 17.3"
chest (pit-to-pit) 20.9"
midsection 19.8"
waist 17.9"
body length, front 23.0"
body length, back 25.3"
sleeve length, from shoulder 26.2"
sleeve width @ pit 7.0"
sleeve width @ elbow 6.4"
sleeve width @ cuff 5.8"
(for reference, I'm a smedium in mostly everything and this fits very well).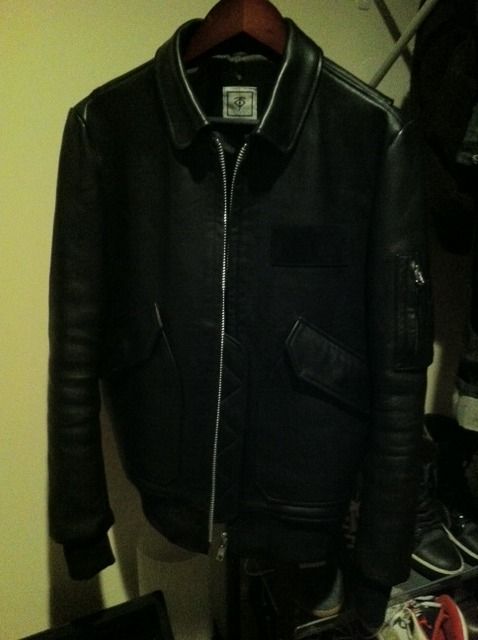 PM for questions. Shipping and tracking is included in the price.
Edited by cl smooth - 10/15/12 at 10:55pm