This Classified is Closed
For Sale:
FS: English suiting fabrics for cheap -- Harrison Mystique, Lumbs Golden Bale, Lesser vintage etc
Will Ship To: Anywhere

All right, these fabrics don't need much introduction. They're creme de la creme, and used by the finest tailors all around the world, on Savile Row and in Italy.
Acquired too many lengths of fabrics so I'm trying to offload some of them.
1): POW SOLD -- Vintage 9 Oz fabric in a Prince of Wales check, with blue over checks. The fabric base is actually, interestingly, between blue and grey, hence I've taken pictures of the fabric together with Harrison's Mystique blue, and Harrison's frontier grey for comparison. No selvage on this one, but suffice it to say that it's from a renown English mill that all of us are familiar with.
3.8 meters (4.1 yards) -- Should be enough for a three piece -- 125 dollars for all!!! A steal, truly. (shipping extra).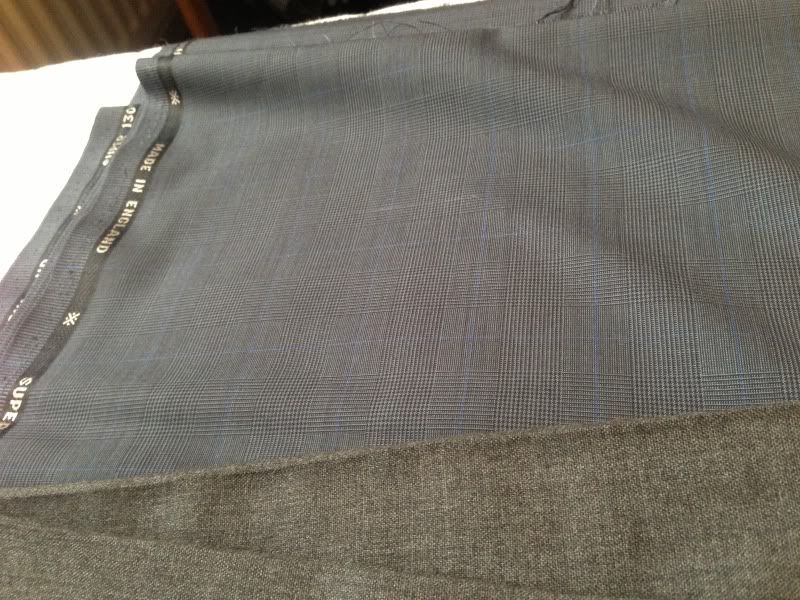 2) Harrison's Mystique, 8-9 oz blue fabric. This isn't your run of the mill blue, and it's hard to capture the beauty of it. It's more like steel blue, than your traditional navy. 300 USD
Approximately 4 1/2 meters -- Should be enough to get you an additional pair of trousers together with a 2/3 piece.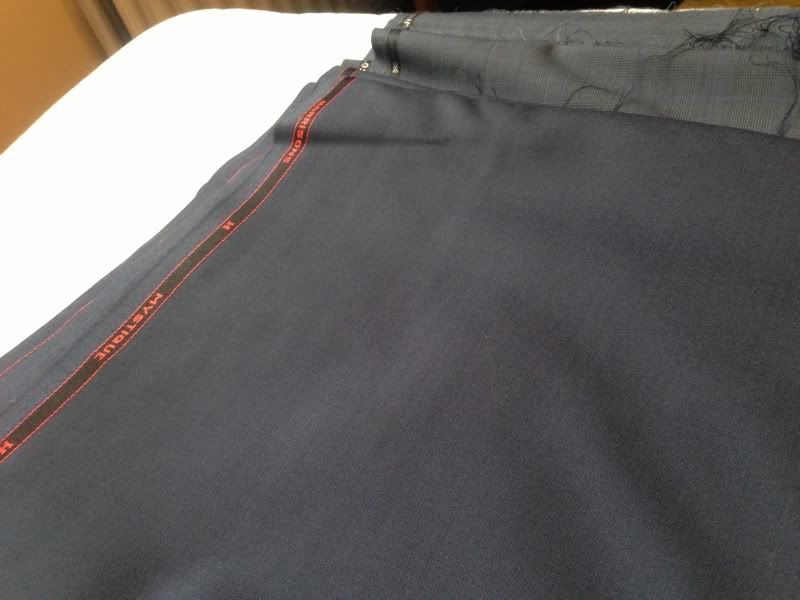 3) Lumbs Golden Bale for H Lesser -- Pin stripe on Navy blue -- 125 USD per meter (This goes for like 130 pounds per meter). Have about 8 meters of this. (No pics yet, gauging interest first) so cut lengths are okay.
4) H Lesser 9.5/10 Oz striped navy (it's slightly more blue than depicted),
SOLD -- and 8/9 Oz vintage grey stripe -- 65 USD per meter -- About 7 meters of each, so cut lengths are okay.
Edited by bboysdontcryy - 10/11/12 at 12:03pm