TOM FORD SILK CASHMERE HOUNDSTOOTH FORMAL SCARF
CONDITION: BRAND NEW
MATERIAL : This beautiful scarf is made from silk patterned front and a brown cashmere back. It can be worn either way and makes a wonderfully versatile winter accessory.
SIZE : 21.5 cm by 158 cm (Not including fringes)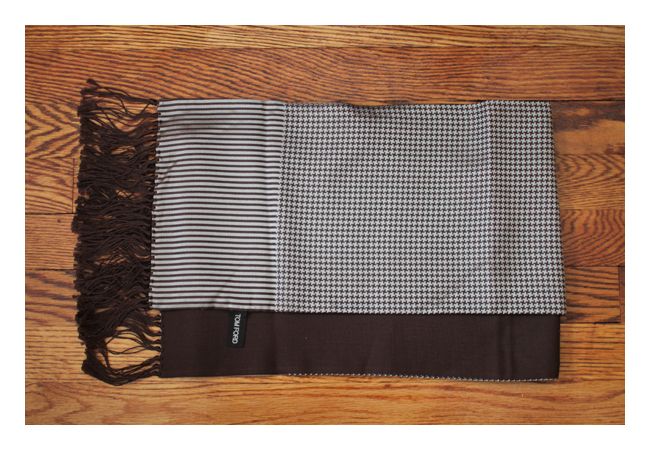 PRICE :
$150 US SHIPPED
Please no offers as I am firm with the prices. Thank you.
If you're interested, please email me at :
oshinex@gmail.com
I accept Paypal only.
Shipping will take 3-4 days. I do also ship international.
Edited by oshinex - 11/13/12 at 2:28pm