For Sale:
FS/FT: Guidi 699 Tall Side Zip Horse Full Grain Sz 43, will fit a 42, UK 8 or US 9
Will Ship To: Anywhere

Bought them last week, vibram from day one, worn a handful of times so yes they are very new, I just walked around with them, not doing any crazy stuff. Awesome distressed full grain horse leather.. even the stock pic doesn't do justice....
Got tons of compliments from them but I am just not used to the slim slender fit. It fits like a pair of leather socks by the way which is great if this is what you are looking for.
Size 43 will fit a size 41.5 to 42 and it fits me like a glove ( I am a true UK 8, US 9, actual feet length = 26.5cm ).
Stock Pic from PN/P:
My Pic, the flash is causing it to look very greyish but it is actually darker in tone: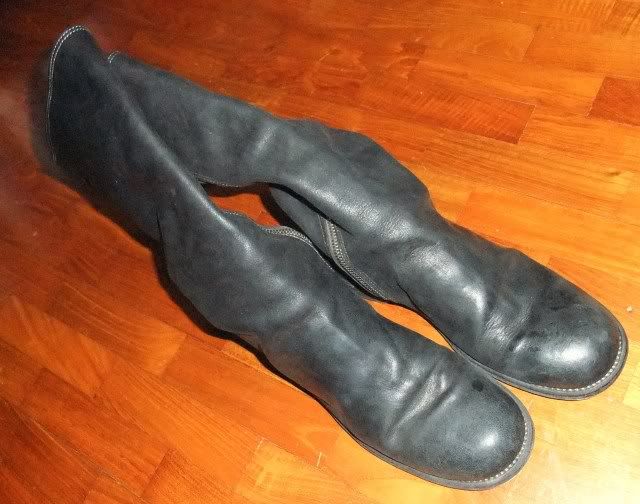 Sole after vibram (caused me additional 50 euro):
Looking at
760 euro shipped
. I don't charge additional 4% paypal fee or additional shipping cost but if you want to include the original box, which is huge, 20 euro more please.
Edited by Johnny5 - 9/23/12 at 10:34pm