This Classified is Closed
For Sale:
PRICE DROP: Like new Brooks Brothers Golden Fleece, Madison suits, sz 46R, 40/30 trousers
Will Ship To: Anywhere

Up for sale are two suits from my closet which were rarely worn, and need a new home.
Offers for one or both are welcome!
Striking Brooks Brothers "Madison" Saxxon medium gray suit with light blue pinstripes, sz 46R.
Gorgeous, supple fabric. Half-canvassed, 2 button, center vent, fully-lined, made in Canada. Flat front trousers, cuffed. 4-season weight. I don't think I wore this suit more than 5 times. I had the pleats taken out and some of the fabric of the pant legs taken in, so they have a more tapered [but not slim
] appearance, as the older BB suits used to have. Retails for $1100.
Asking $245>$225 shipped CONUS.
Chest: 24.5
Waist: 23
Length: 32
Shoulders: 20 1/4
Sleeves: 25 (2" to let out)
Waist: 40 (2.5")
Inseam: 30
Outseam: 41
Cuffs: 1.5 (.75" to let out and keep the cuffs)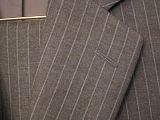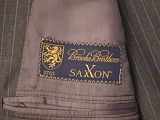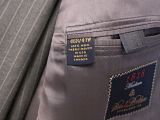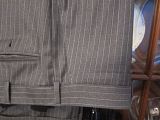 Lovely Brooks Brothers Martin Greenfield "Golden Fleece" light gray suit, sz 46R.
In excellent condition. Full-canvassed, 2 button, center vent, fully-lined, made in USA. Pleated trousers, cuffed, lined to the knee. 4-season weight. I wore this suit approximately 15-20 times. Two slight flaws: 1) there is some fraying at one pocket (see pic), which I must have caught on something; 2) the lining of the inner arm has come loose (easy fix). Retails for $1800.
Asking $205>$185 shipped CONUS.
Chest: 24.5
Waist: 23
Length: 32
Shoulders: 20 1/4
Sleeves: 25 (2" to let out)
Waist: 40 (2.5")
Inseam: 29
Outseam: 40.25
Cuffs: 1.5 (.75" to let out and keep the cuffs)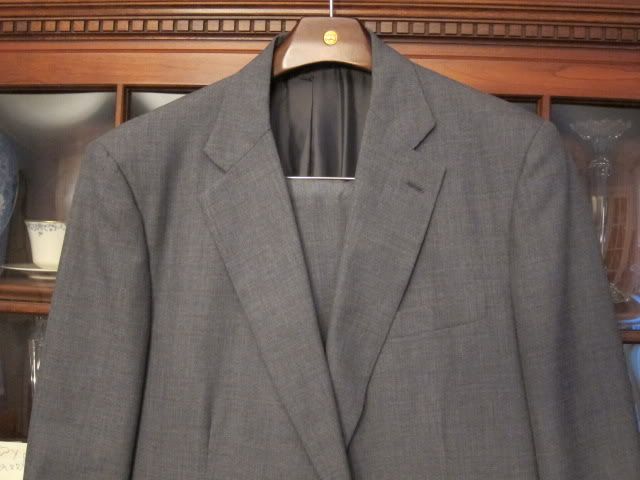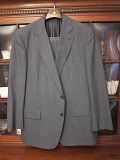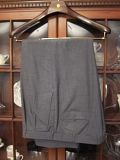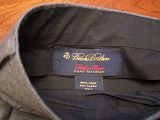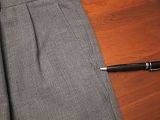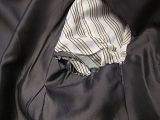 Edited by swb120 - 9/12/12 at 7:55am