So, here they are. The top three. It took us some give and take to decide on these in a rather strong field, but we did it. Saucemaster, GetSmart, and lowrey advance to the final round. We all loved Sauce's effortless style and super cool walk (there were actually several shots to choose from, but this one is great). Get Smart takes chances and uses color like nobody's business, and lowrey takes simple pieces and layers them perfectly.
Let your voice be heard, and vote!
Voting will take place for 3 days, starting directly after this post and continuing until 1:30 p.m. on Wednesday, Feb 7. Good luck, Gentlemen.
A.
Saucemaster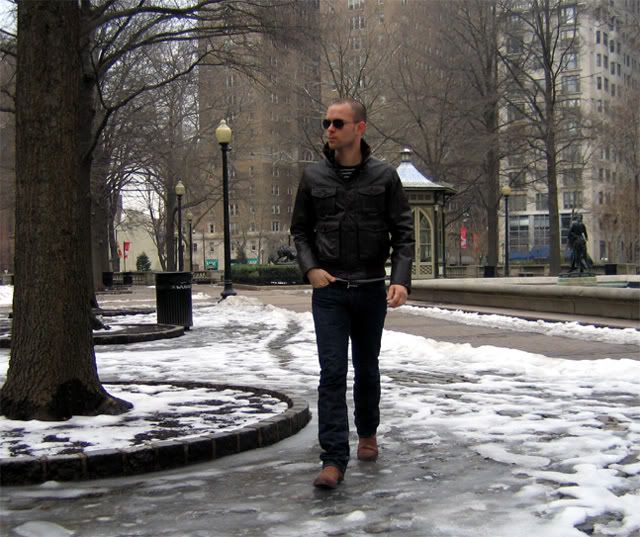 B.
Get Smart
C.
lowrey