This Classified is Closed
For Sale:
Brand New Brooks Brothers Shirts! All 15.5 slim or extra slim. Sleeves 32-34.
Will Ship To: Anywhere

Brand new Brooks Brothers shirts. All of these are first quality shirts, not seconds. Labels have a line through them to prevent return to retail outlets.
Price is $43.00 each shipped CONUS. Will ship internationally, but there will be an extra charge for international shipping (I will cover some of the costs too; just PM and we'll calculate shipping and see what we come up with).
The Brooks Brothers sizing chart will help you with sizing if you want actual measurements. See below:
http://www.brooksbrothers.com/content/Fullpages/sizechart.tem?popup=1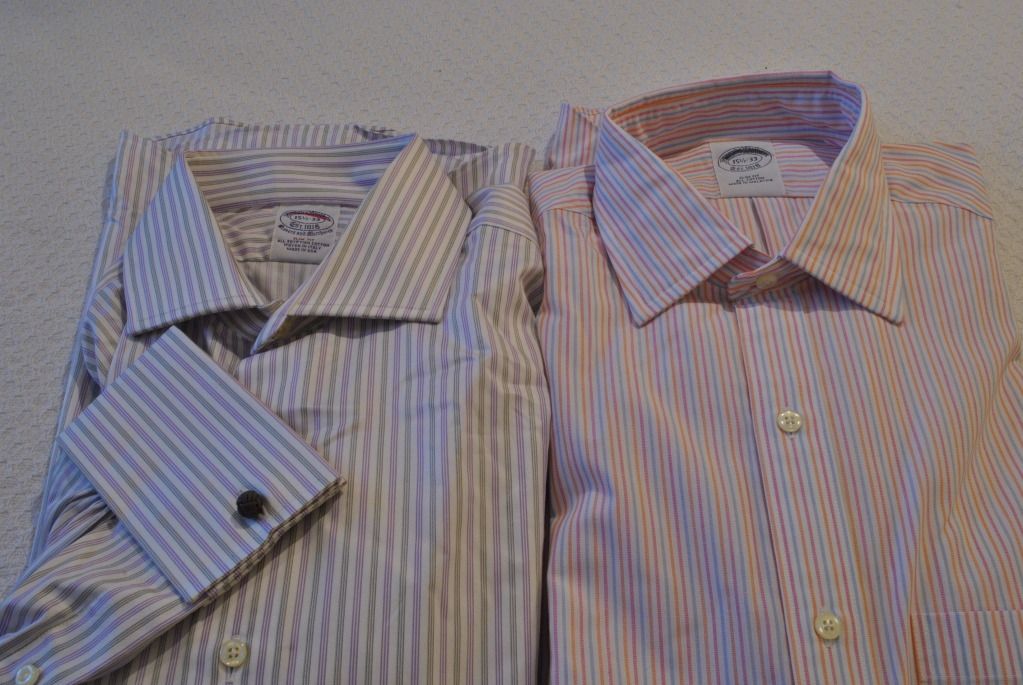 1. Purple and grey stripe on white. Spread colar, egyptian cotton, luxury shirt, slim fit. USA made. 15.5/33. FC. Silk knots included. Beautiful shirt. Retail $168.00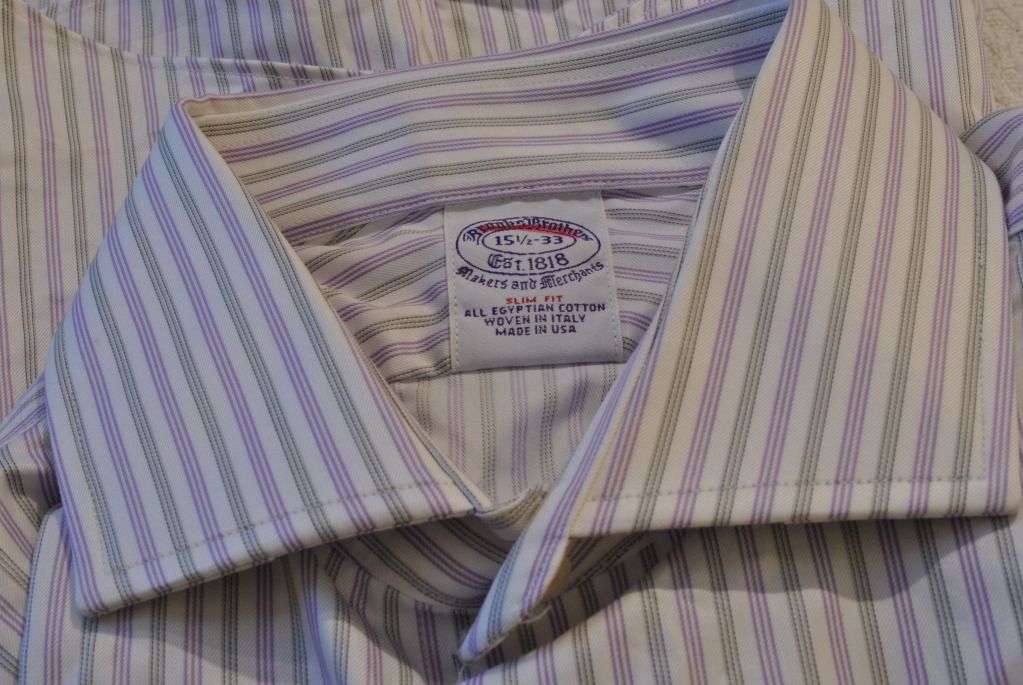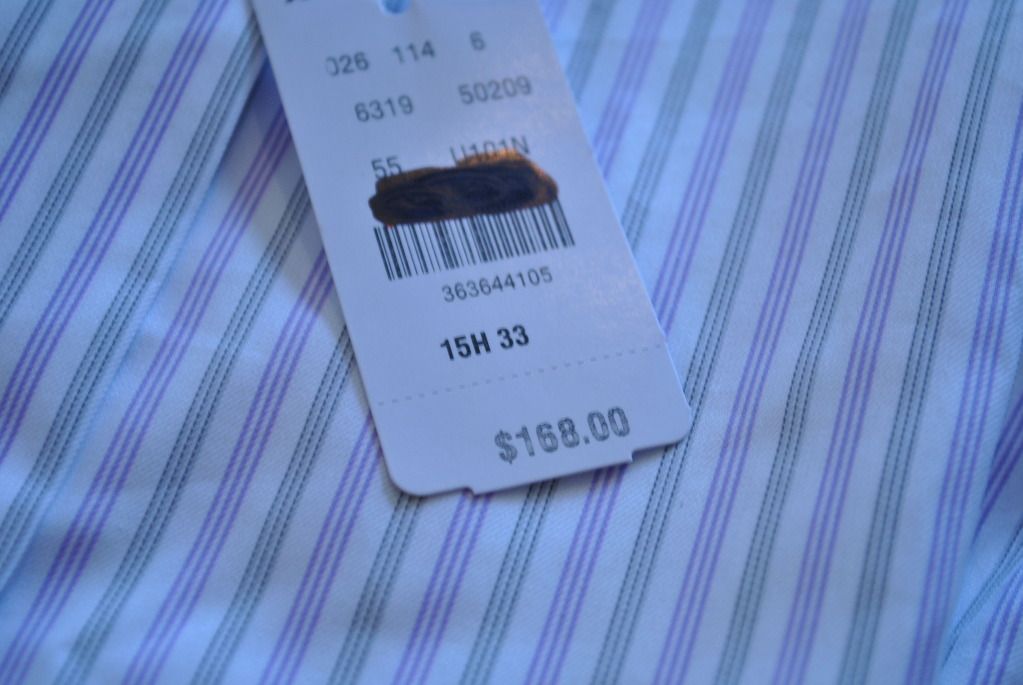 2. Multi stripe, red, orange, and blue. 15.3/33. Slim fit. $79.50 retail.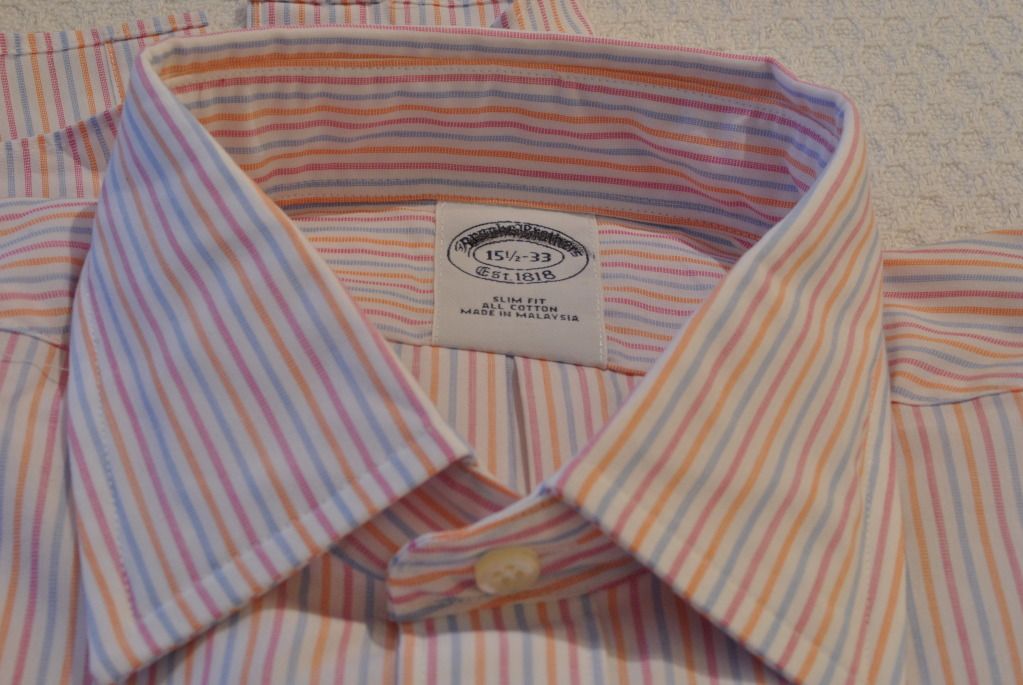 Two striped button downs:
3. Purple stripe button down. Breast pocket. Extra slim fit. 15.5/33.
**SOLD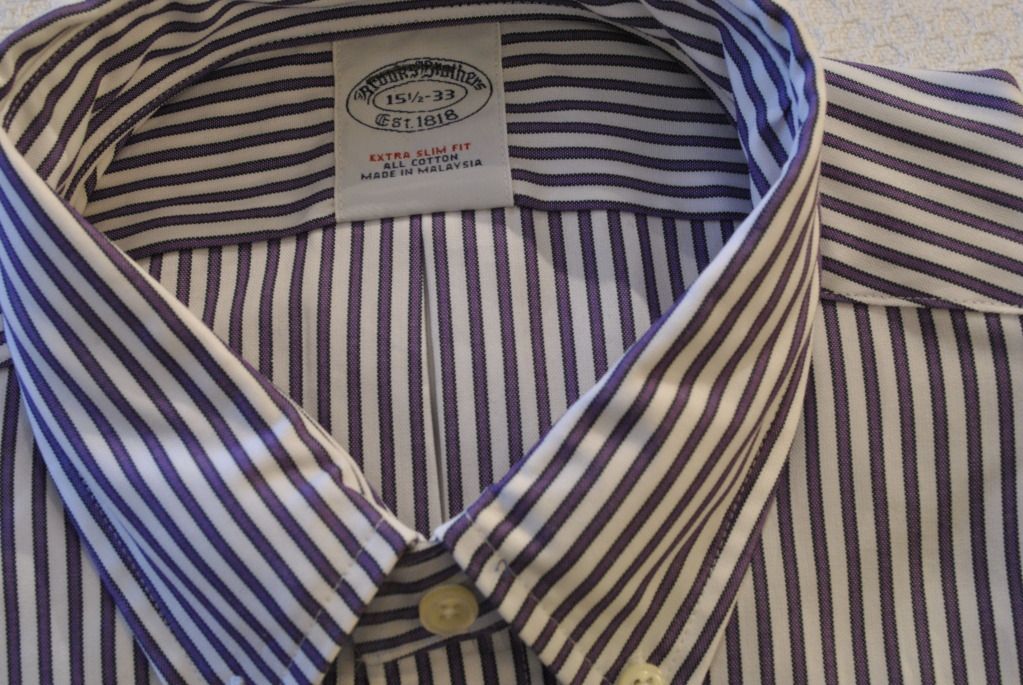 4. Blue stripe button down. Breast pocket. 15.5/32.
***SOLD****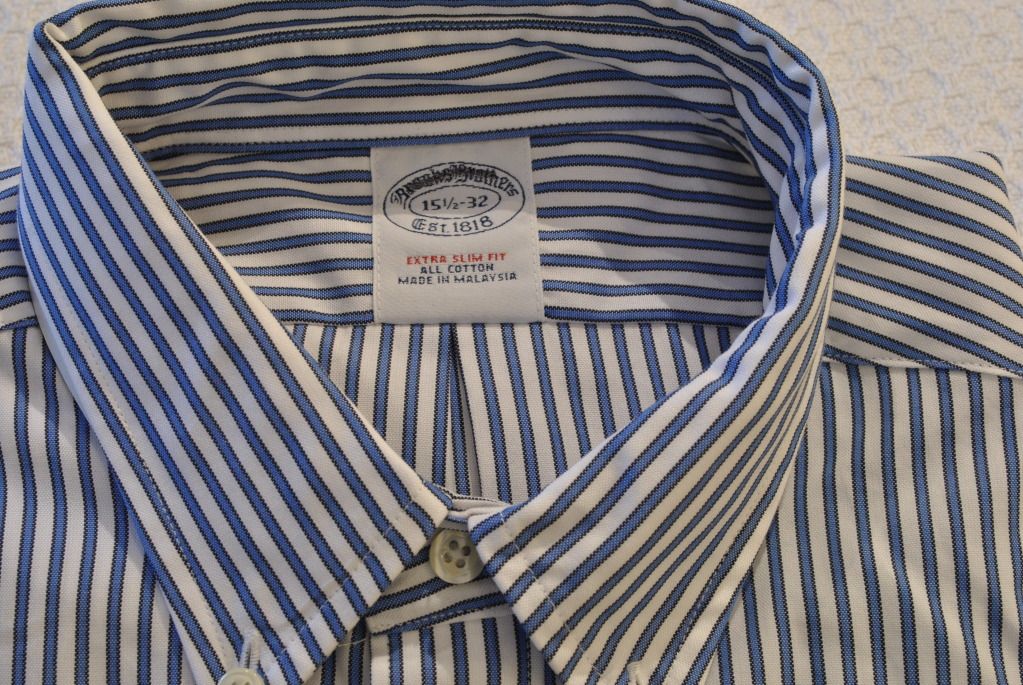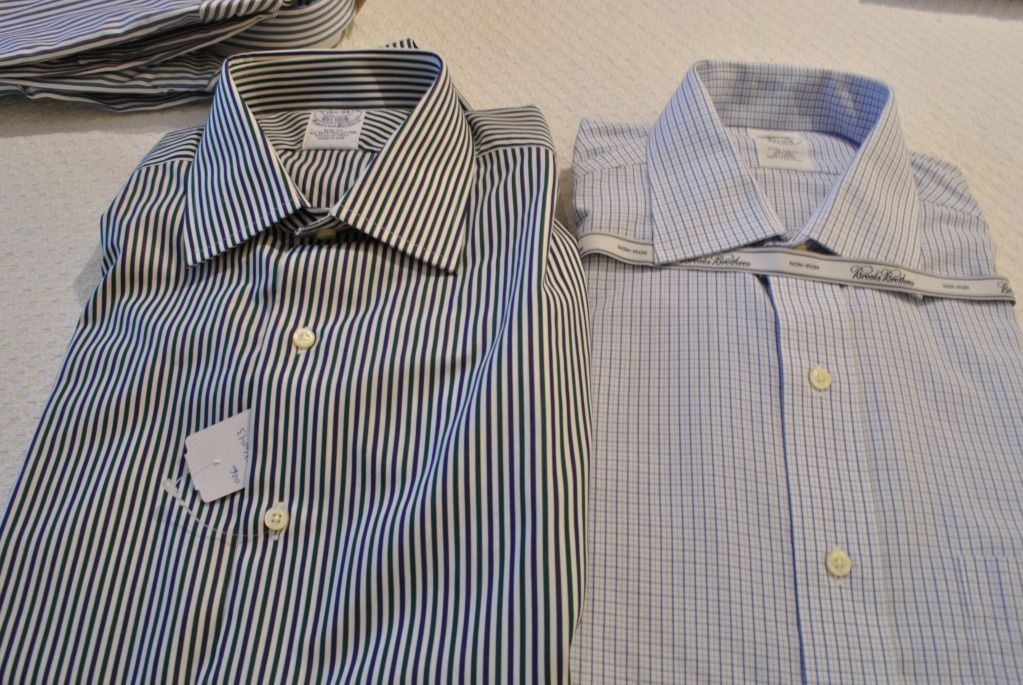 5. 15.5/34 Slim fit, Egyptian cotton, Italian woven and USA made. Forest green and purple stripe. 89.50 retail.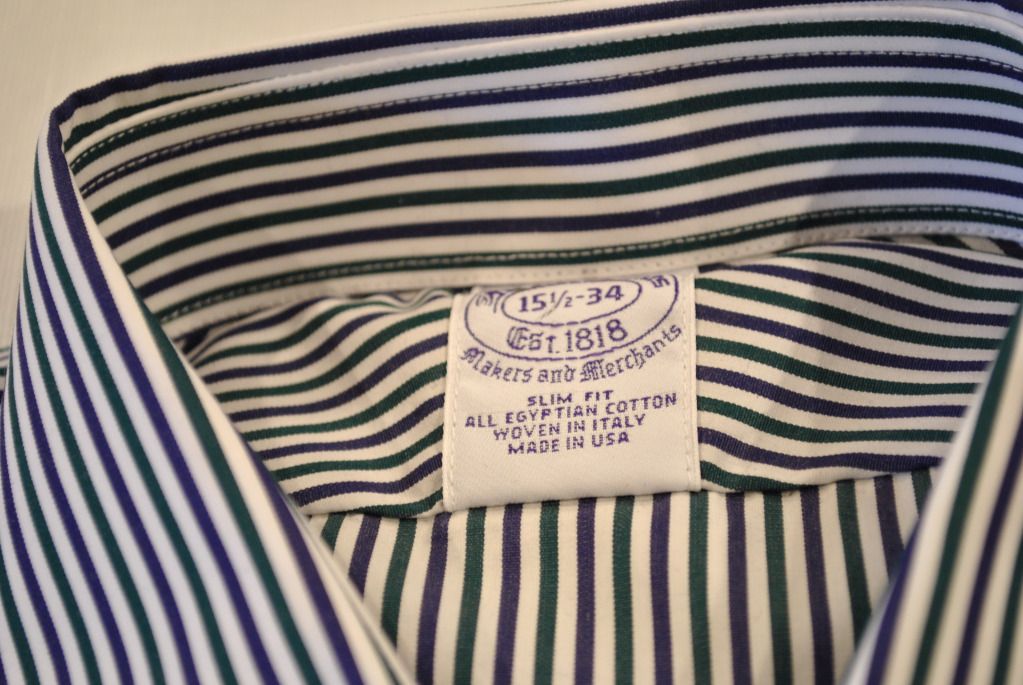 6. 15.5/33 extra slim fit. Blue check pattern on white. Extra slim fit. Non-iron.
**SOLD**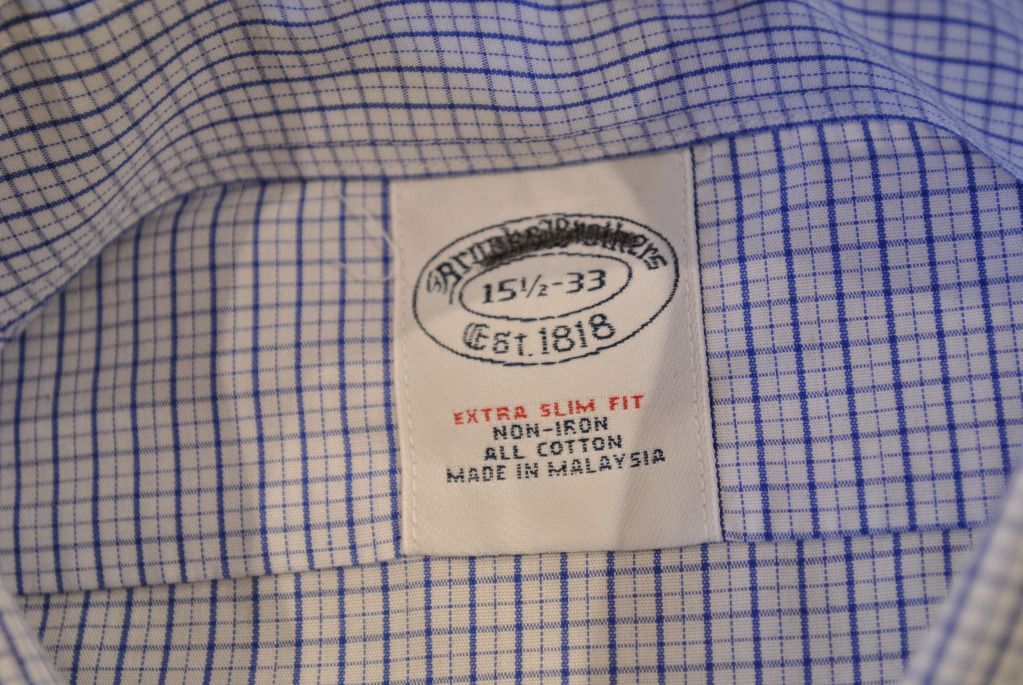 Edited by AMProf - 9/7/12 at 8:30am