This Classified is Closed
For Sale:
NWT Pants from Raf Simons, Polo Ralph Lauren sz 32-33
Will Ship To: Anywhere

Closet -Cleaning TIme. On offer here are 4 pairs of pants, all NWT.
Please note that prices listed do not include shipping charges. If you are interested in purchasing any items, please PM with the numbers of the items you're interested in, as well as your location (zip code or country, if outside of the US). I will respond with a total price including actual shipping charges, and my Paypal address. If I haven't received payment within 12 hours, I will make the items available to other buyers.
I accept Paypal, cash and checks in
US funds only
. If you choose to pay by Paypal, I must use a shipping method that provides Paypal-approved tracking. PM with any questions.
(1)
NWT Raf Simons Gray Wool Trousers Euro48
$250+ shipping
Brand new with tags, these trousers from Raf Simons come in a substantial gray wool twill.
Waist: 34"
Front Rise: 10.5"
Thigh: Approx. 12"
Leg Opening: 7.5"
Inseam: 35"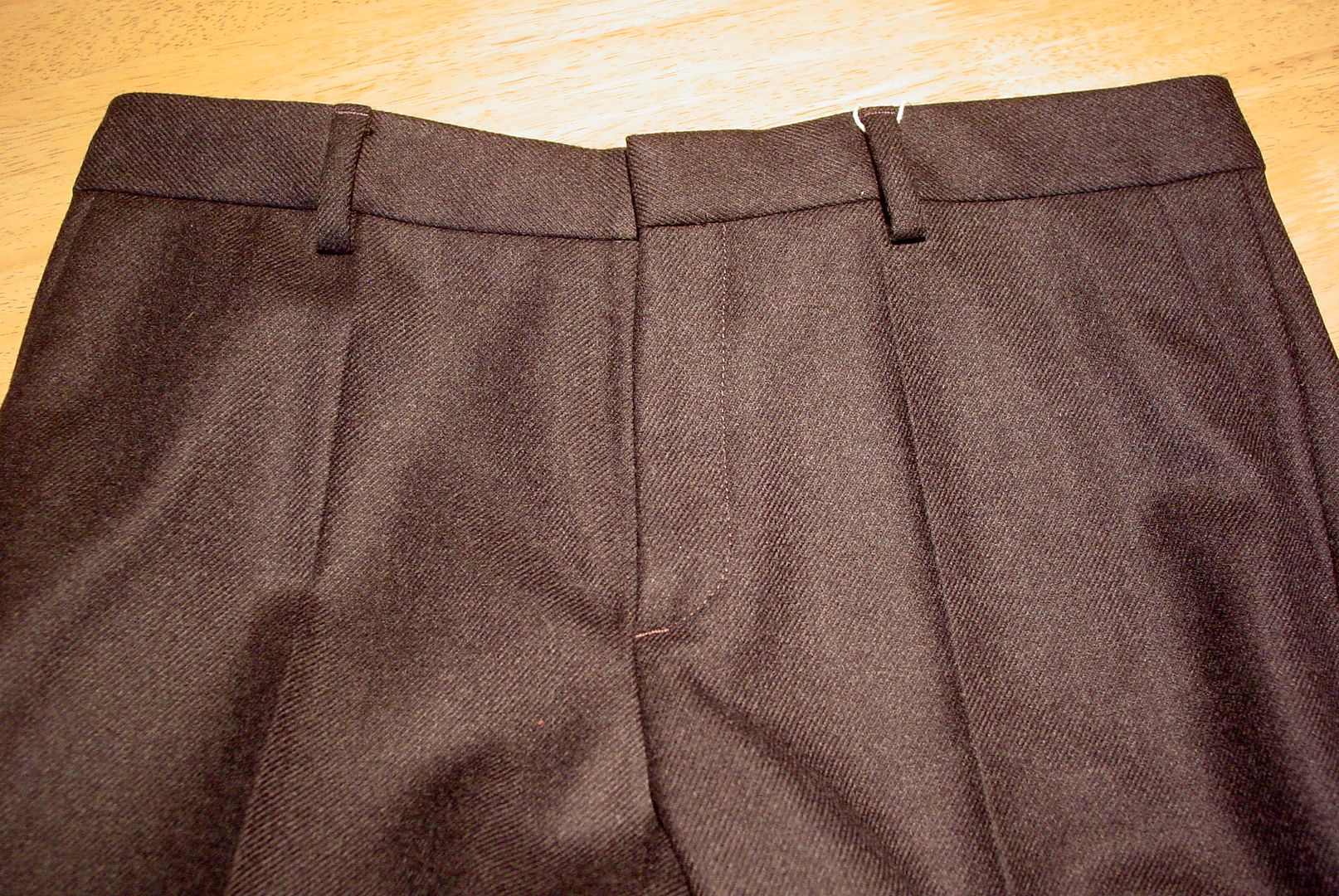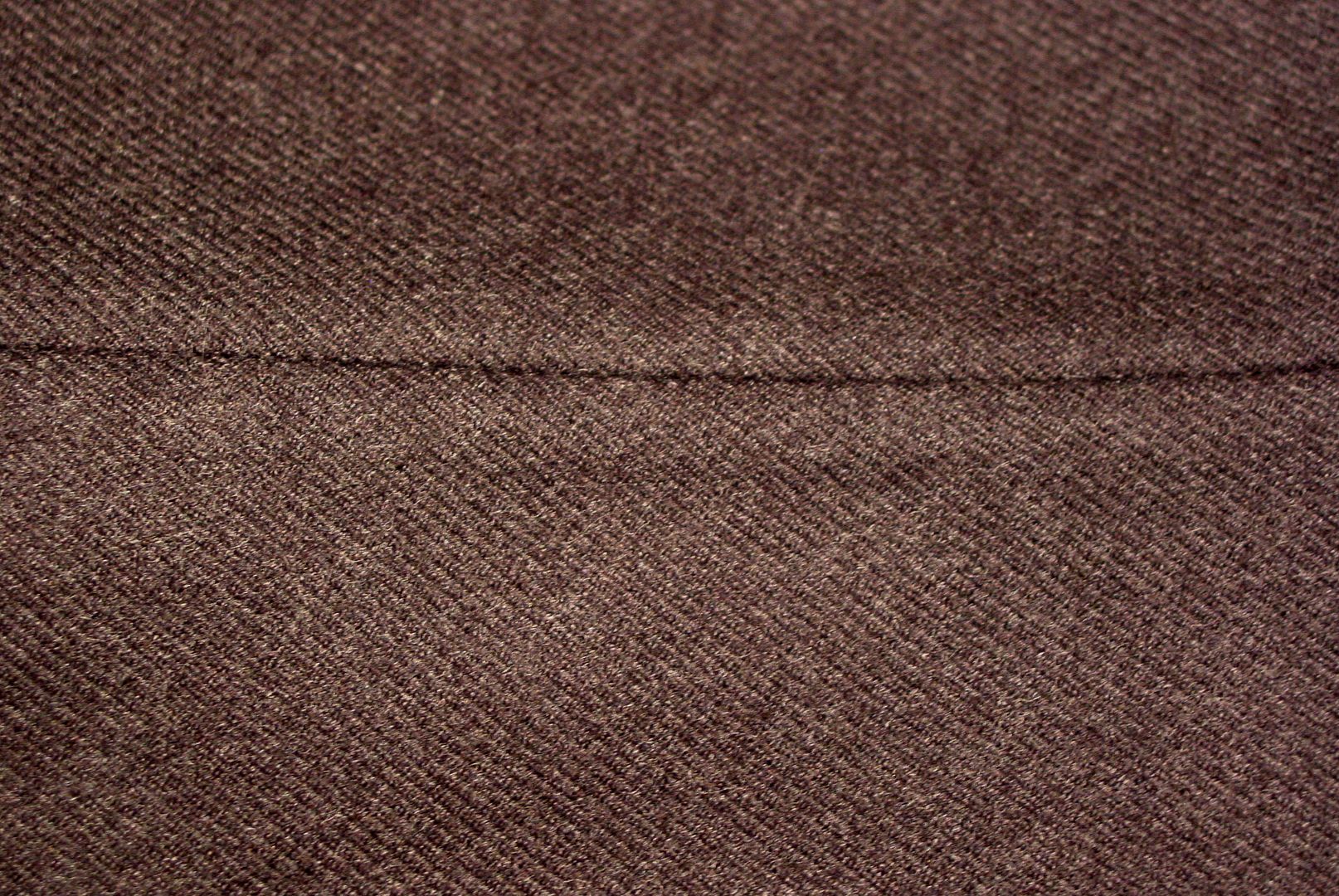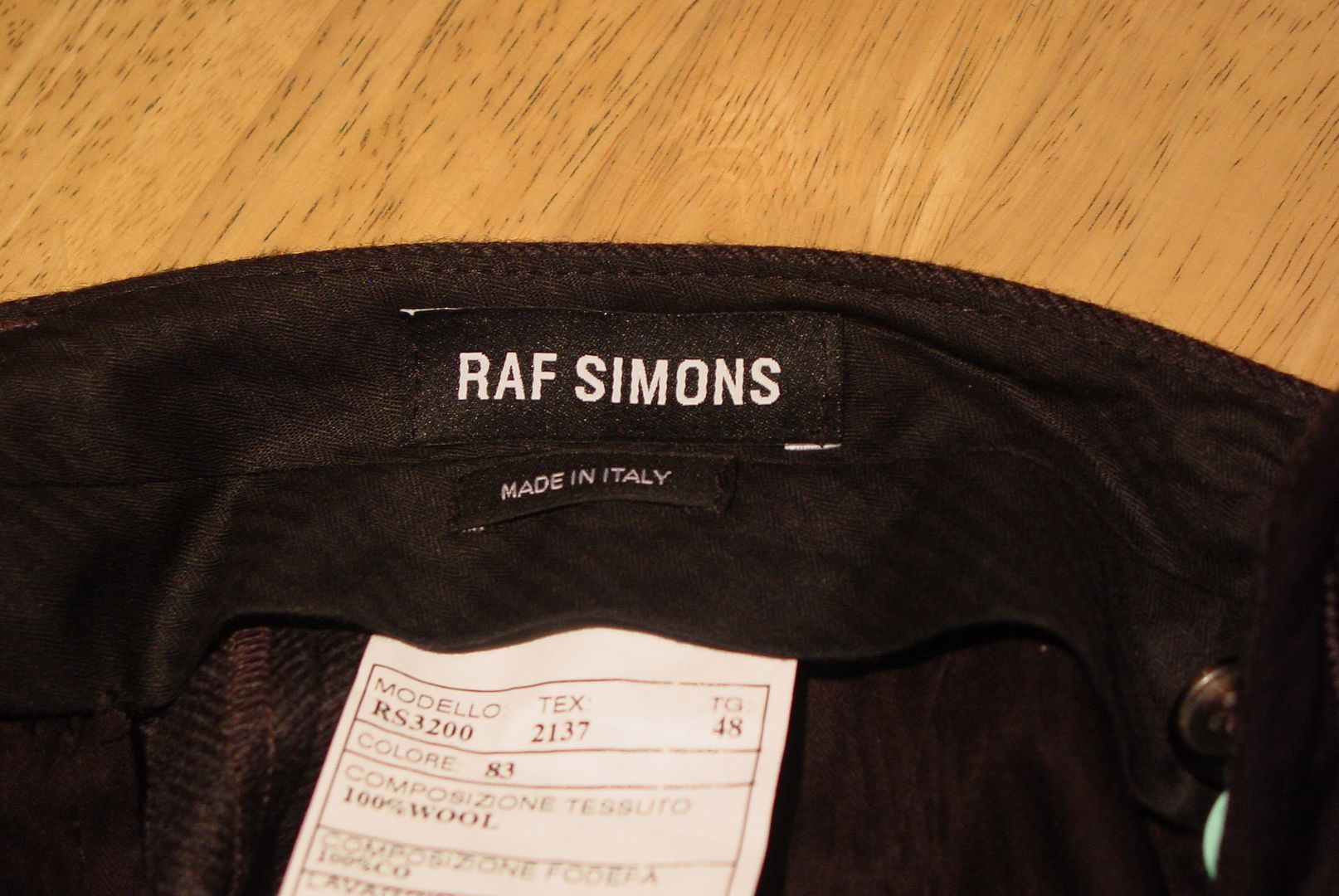 Black Corduroy Regent Trousers
$65 + shipping
Flat Front
Waist: 33
Rise: 11
Thigh: 12.5
Inseam: Unhemmed
Leg Opening: 9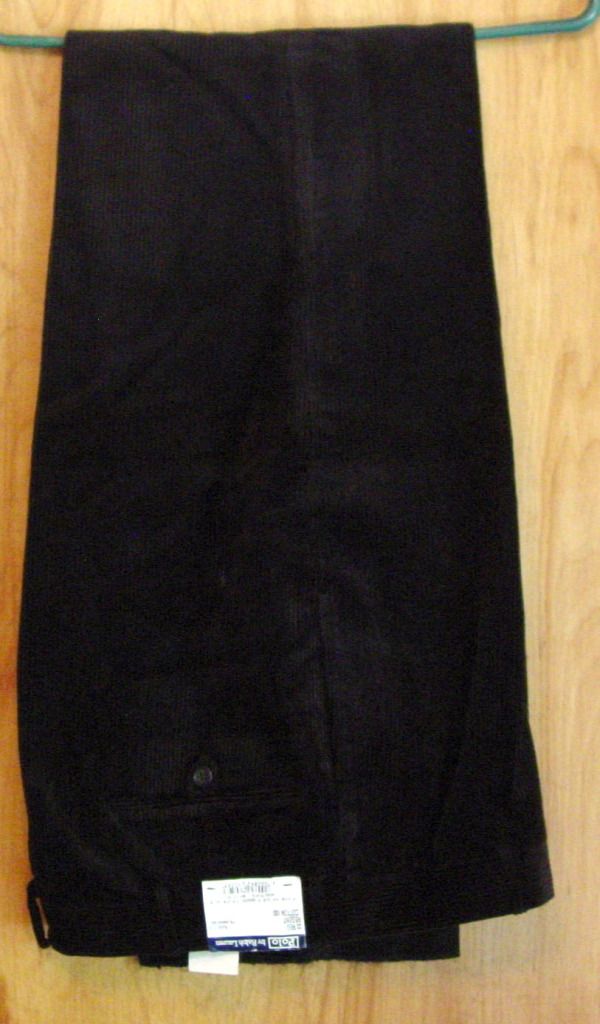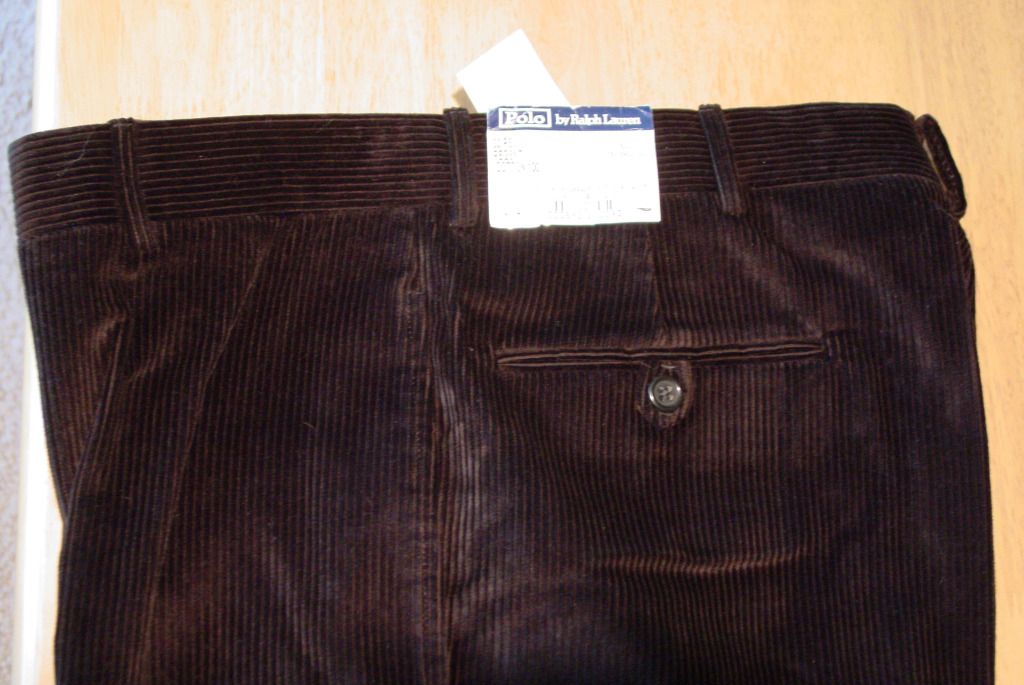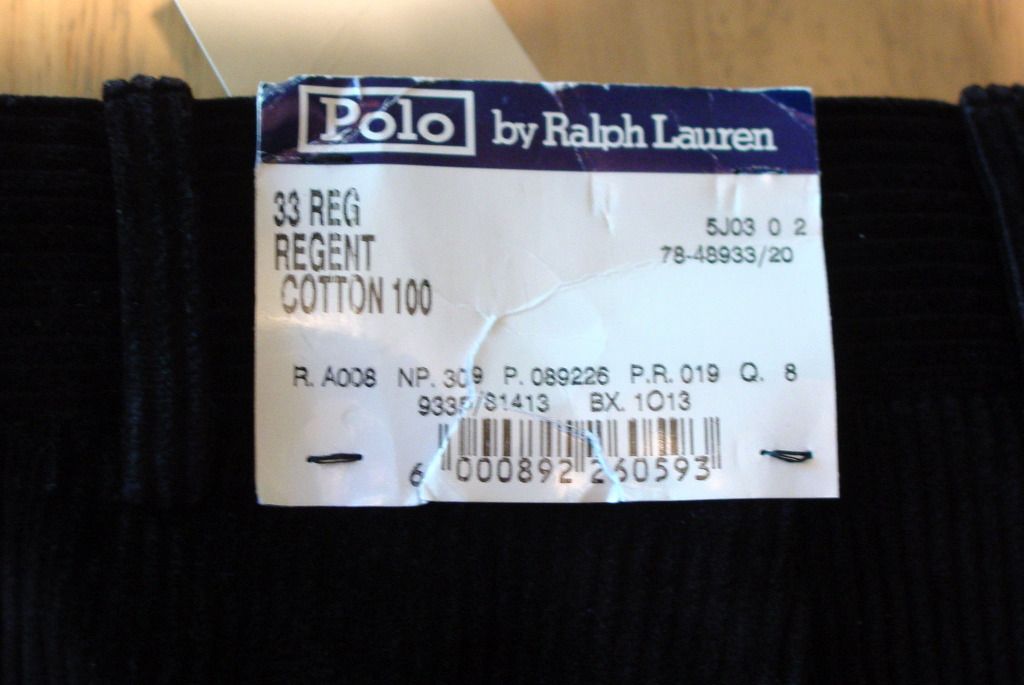 ====
(3)
NWT Epaulet Walt in Loro Piana Navy WIndow Pane Sz 33
SOLD
$140+ shipping
These have been sitting in storage & haven't worked into my rotation yet.
Waist: 34"
Front Rise: 12.5"
Thigh: Approx. 12.25"
Leg Opening: 8"
Inseam: 33"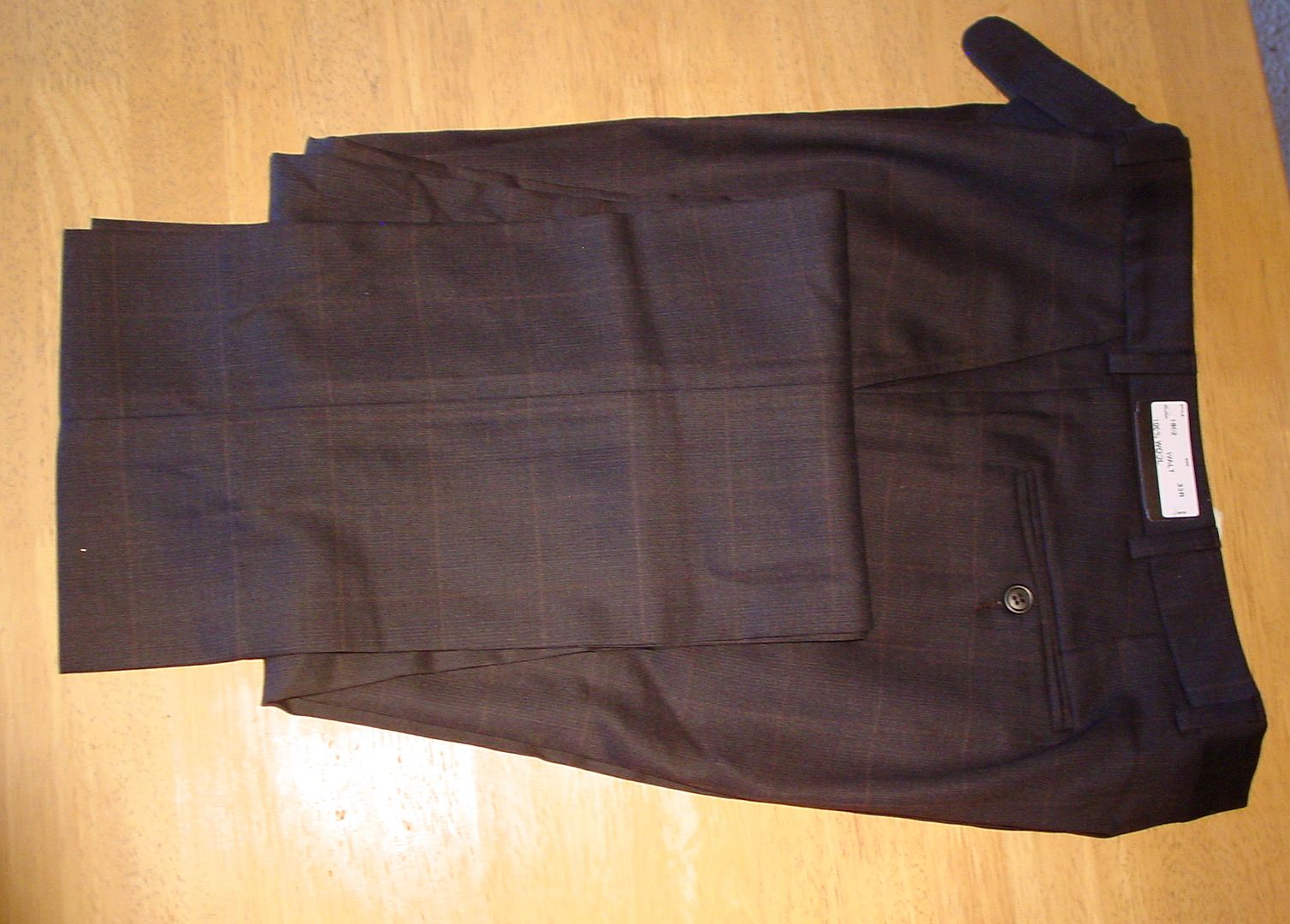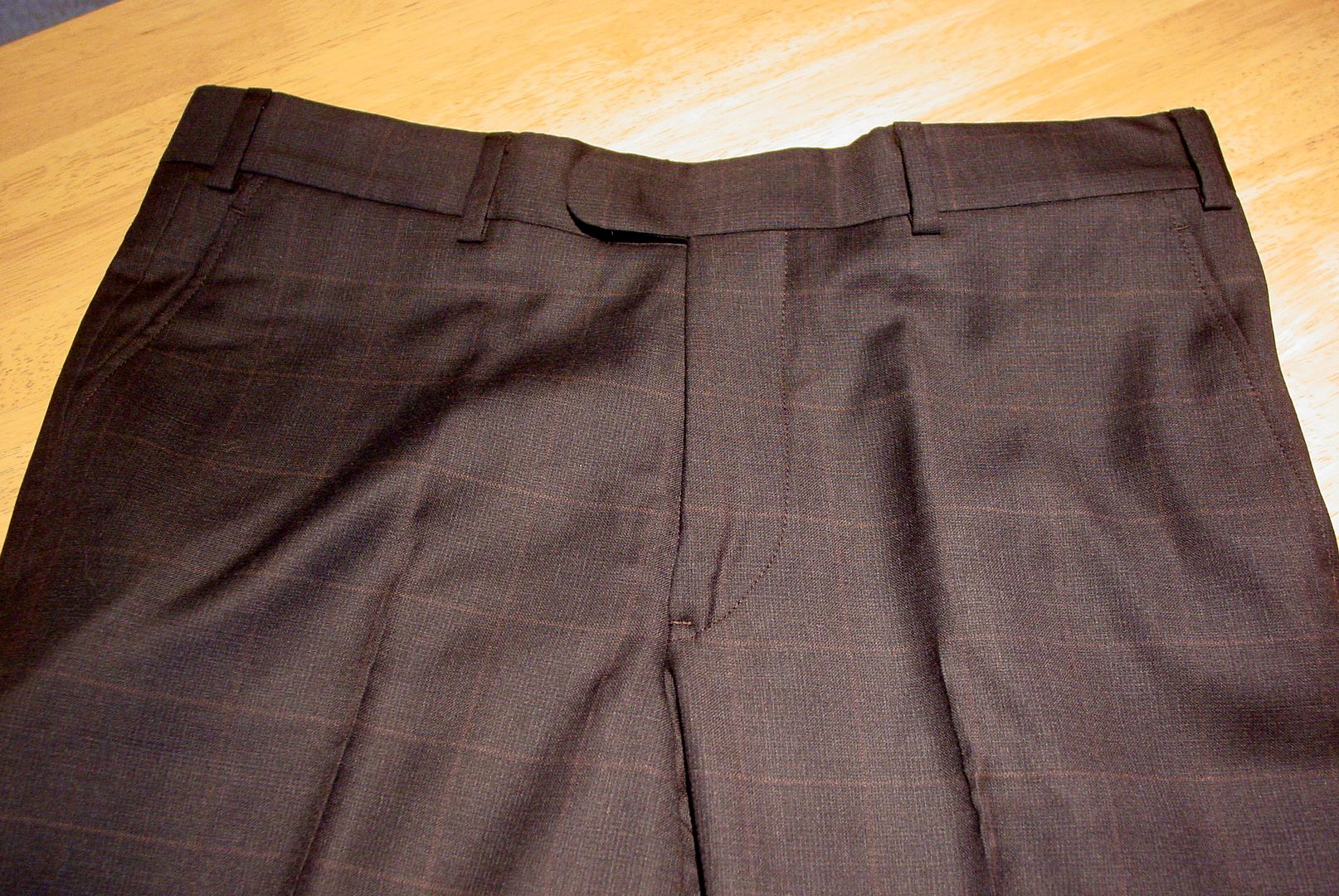 (4)
NWT J Crew Thornproof Wool pants Sz 32 x 30
SOLD[/B} $115+ shipping
List price $228. The fabric is very substantial dark gray..
Waist: 34"
Front Rise: 10.5"
Thigh: Approx. 12"
Leg Opening: 7.5"
Inseam: 29"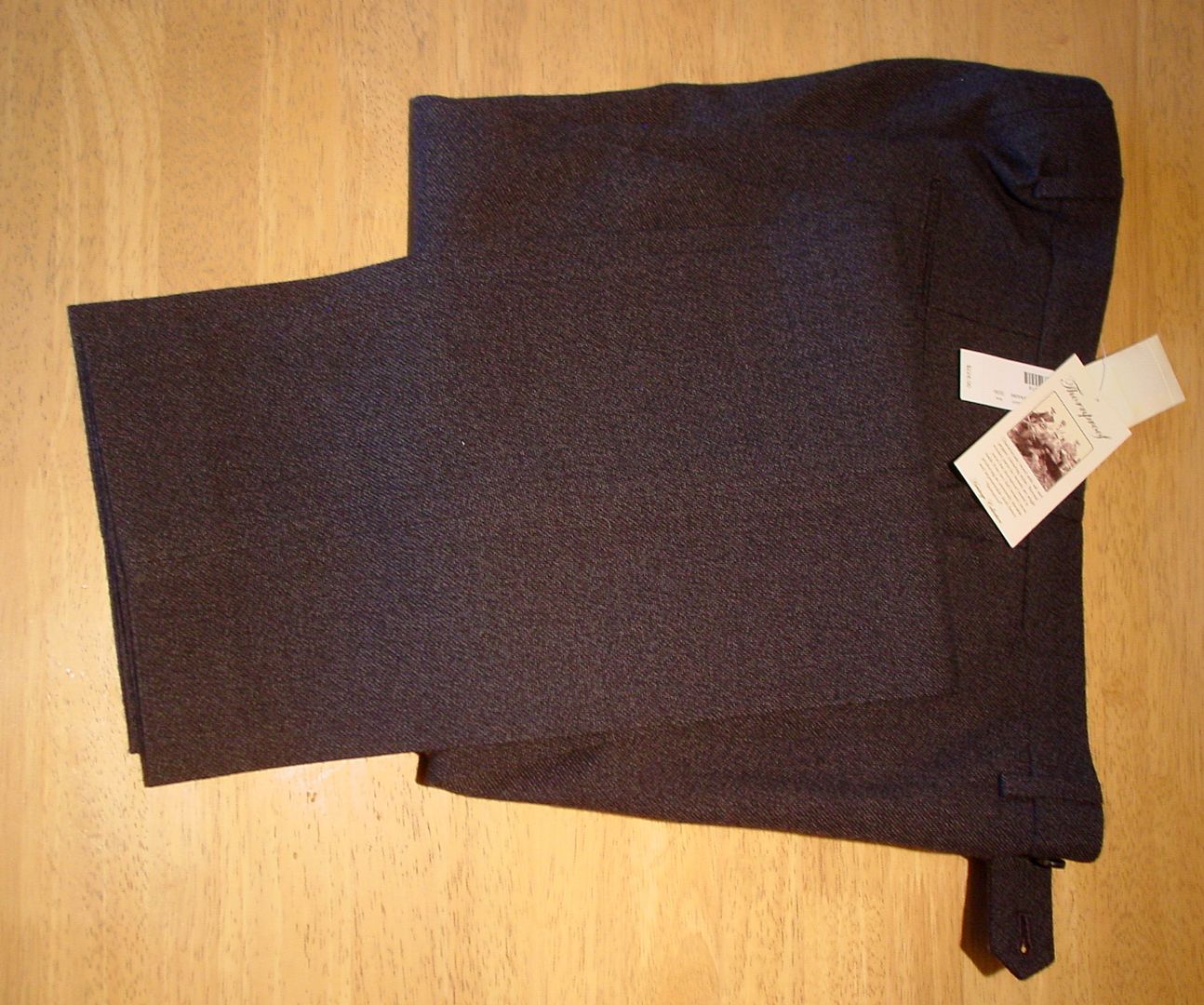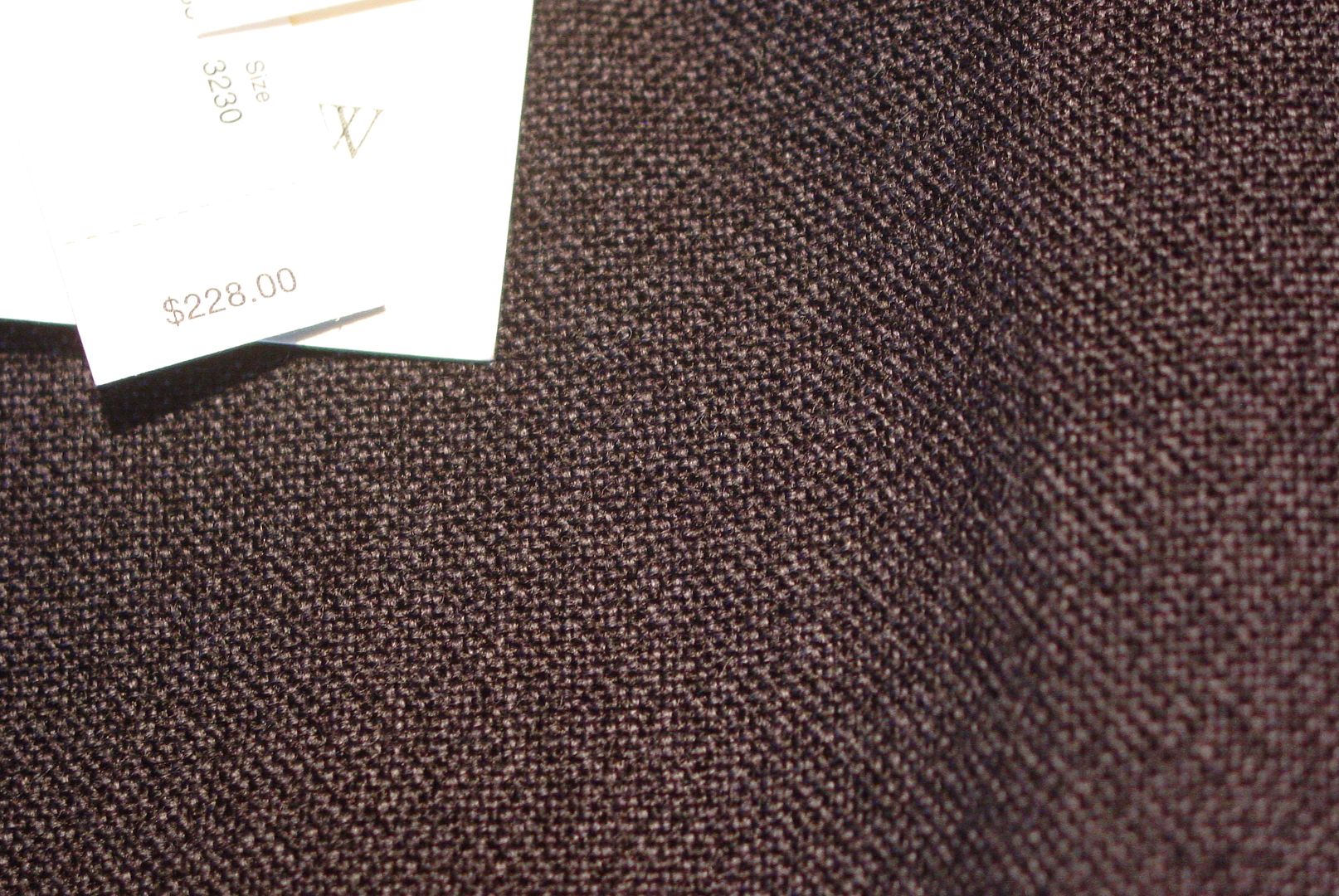 (2) NWT Brooks Brothers Black Fleece Brown/Gray Flannel Pants Sz BB1 SOLD for $200+ shipping
Soft flannel; listed by BB as "brown" but often appears gray.
Waist: 32"
Front Rise: 11"
Leg Opening: 8"
Inseam: Unhemmed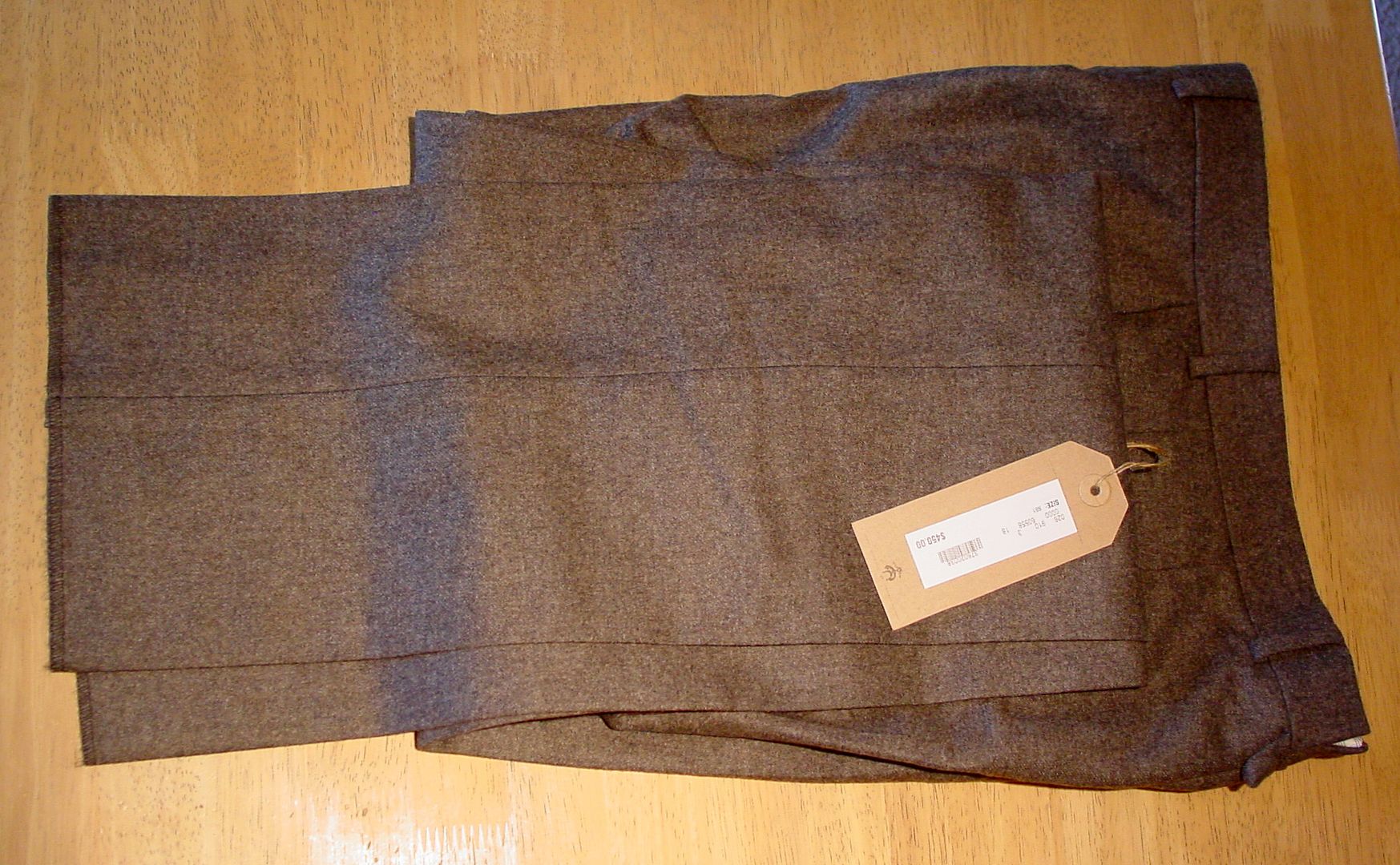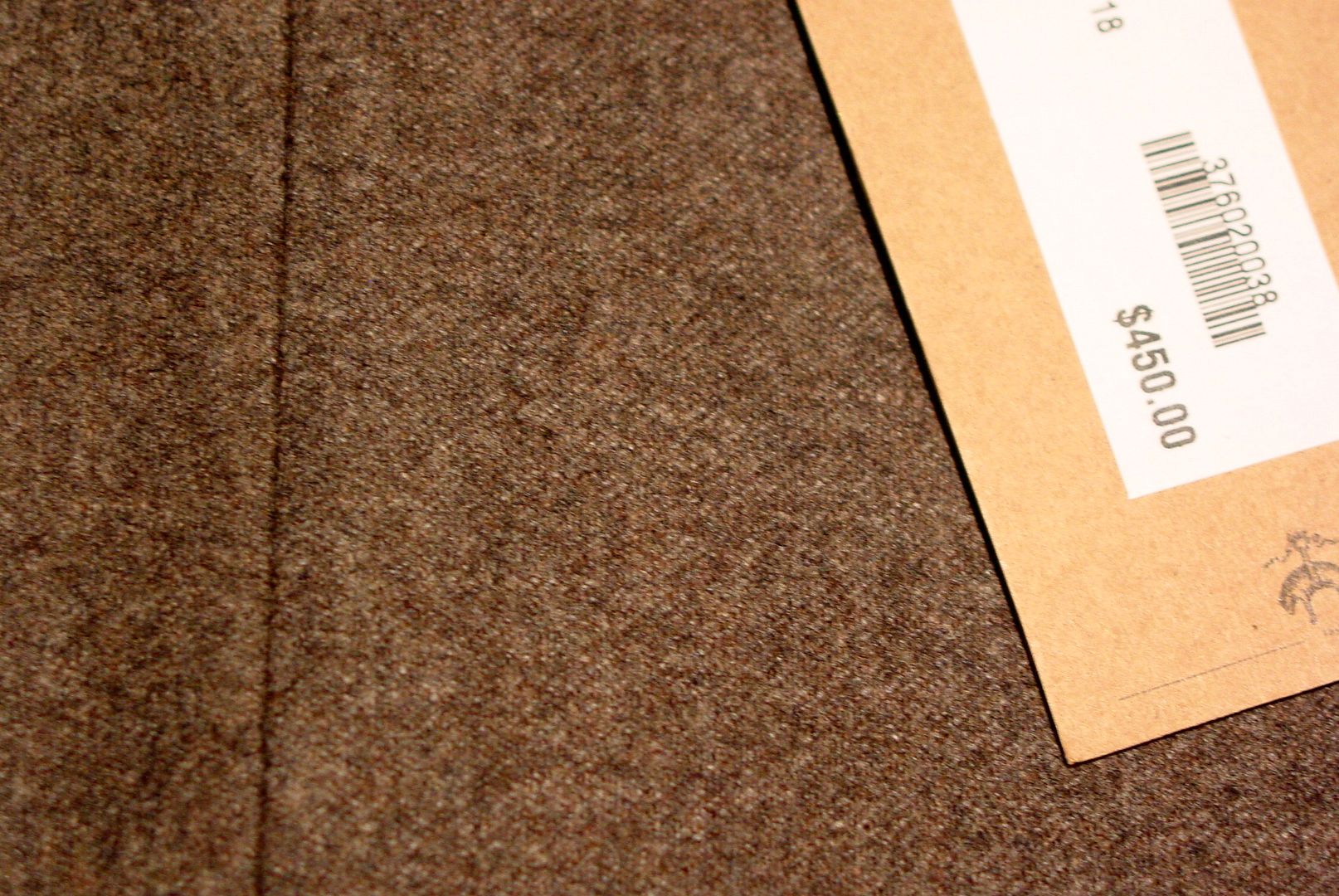 Edited by sjmin209 - 4/4/13 at 7:53pm