Business casual has taken over and it's not going anywhere soon.
A good buddy of mine is a partner at Kirkland & Ellis (top private equity law firm in the world by every conceivable metric) and he once said (and I quote) "We always know when we have small timers in the office because they're wearing suits. Guys at the 5 billion dollar+ funds never wear ties. Why would they? Who the fuck are they dressing up for?"
That basically sums it up.
In the world of finance, at the very highest level, you see a whole lot of business casual, which begets more business casual. Sorry, but by and large, billionaires aren't wearing ties for shit. That's 'tens of millions'-aire shit. Dispute me all you want, but these are the guys I hang around all day and I'm the only one wearing a tie, and it's because I want to.
Just ask this guy, who's worth a cool 5 billy:
The young Sam Zell was quite a bit more dapper, but I guess at 5 billy you can put the grey flannel away forever and bust out da ugly shit...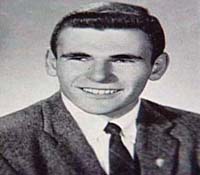 Now go ahead and tell me 84 reasons why I'm wrong, or just accept that the elite stopped dressing up a long time ago and that's that.