Quote:
Originally Posted by
mafoofan
Alright fellas, have at it:
#1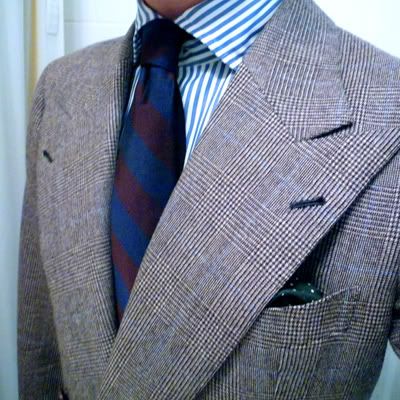 Love the tie and the suit's cloth is impossible to argue with. The four-pattern combination really does work (chapeau), though i'm not sure why a plain blue shirt wouldn't have been better. The four patter are almost a form of bravado. Relatedly, I'm always for abolishing squares, but bracketing that this one goes well with the rest.
#2
Excellent (though again, I'd have picked a plain white or blue shirt).
#3
Impossible to take issue with.
#4
Not crazy about this tie, though can't really see it well. Woven or printed? Also, the square seems a bit matchy, though I bet that's the photo.
#5
Excellent. Now just imagine how much more confident, modern and unfussy it would look without the square.