Quote:
Originally Posted by
StanleyVanBuren
Thanks, yeah the gorge is a bit high. And with a lower gorge, the breast pocket location might look better, but functionally, it's too low for what I use it for, which is glasses/sunglasses storage. With it as low as it is now, that puts the bottom of the pocket too low for the glasses to fit in with the shape of the jacket. So I'll probably end up doing both; lowering the gorge a bit and raising the breast pocket, and I think overall that'll give a better overall balance. Pretty minor tweaks at this point.
...
Interesting re. sunglasses.  What are you measuring the pocket in relation to when you say it's too low? And where should it be in relation to that?  I'm genuinely interested.  I haven't given much thought to how putting stuff in an external breast pocket would affec tthe jacket shape, since I pretty much only use them for pocket squares.  Sunglasses tend to fall out (which is why I have buttonholes put on my shirt pockets -- so I can stick a temple through for security).
Though I haven't given much thought about external pocket placement re. holding stuff, I have for inside breast pockets.  And they should be a little lower even than an external one, allowing stuff placed inside to hang right below one's pectoral muscle.  There, the stuff is pretty much invisible and not able to be felt, particularly when a jacket has some drape.  I would think the same would be true for an external pocket, ie: placing the pocket below the pectoral muscle helps keep the shape of the jacket.
For fun, here's a pic of iammatt/itsstillmatt's jacket w/ external pocket placement that I like:  
Quote:
Originally Posted by 
lee_44106
Warning: Spoiler!
(Click to show)
I finally got the pictures uploaded from the meetup. Again, thanks to Binge/Aaron for taking the initiative to make it happen.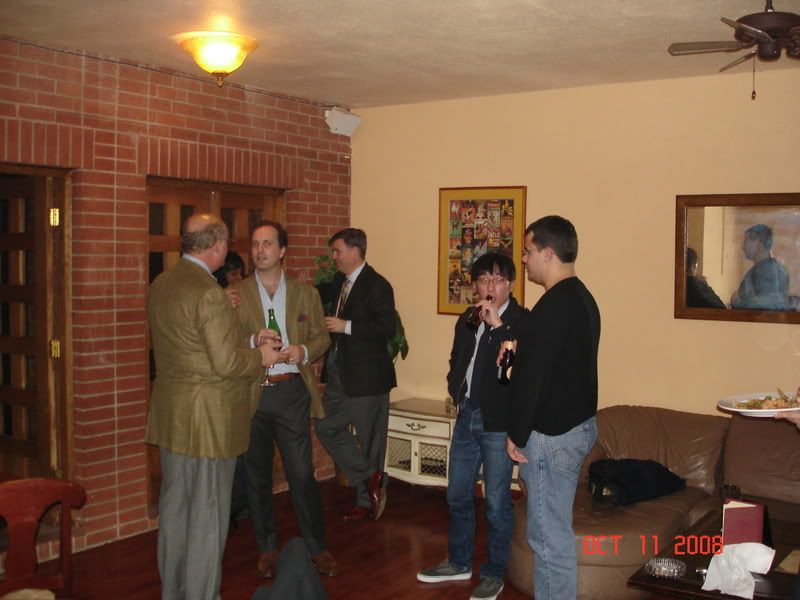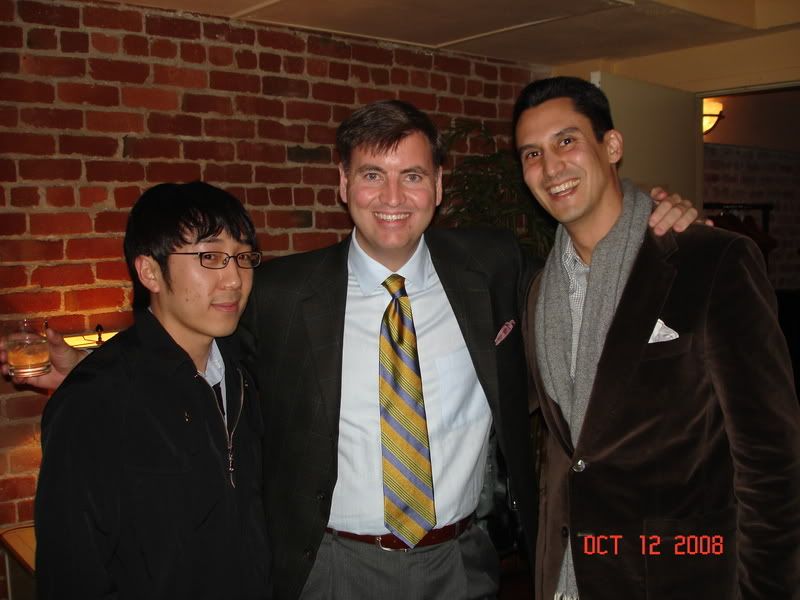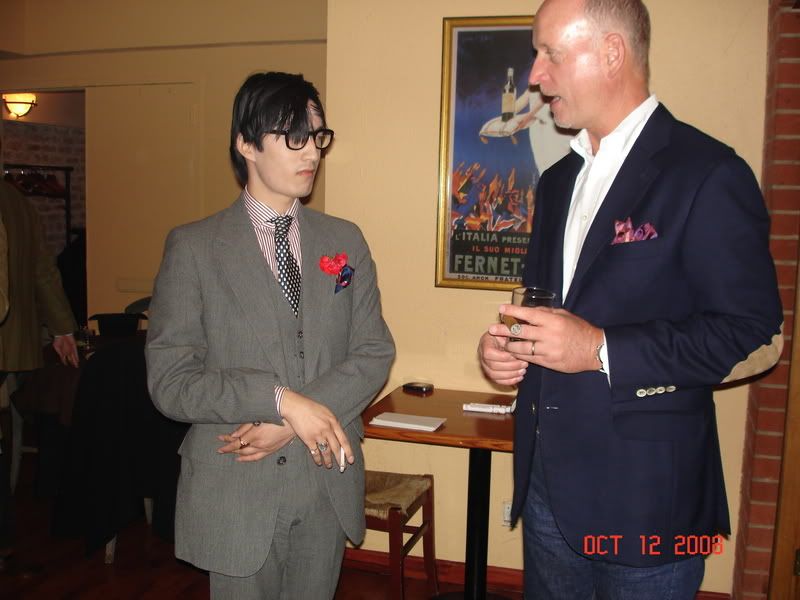 Warning: Spoiler!
(Click to show)
And finally, the obligatory shoe and socks shot. Anything else would not be Styleforum-worthy!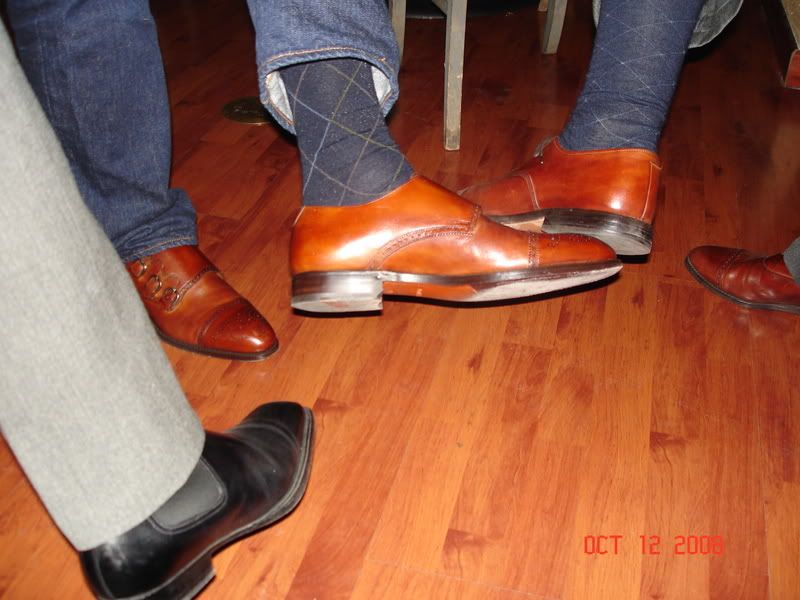 Spoilered are other pics of Matt, Labelking, and others, incl. me, at the very first Styleforum meet-up, iirc.