This Classified is Closed
For Sale:
Romo Martegani Vicenza Monk Strap (Brown) Pebble Grain Finish US12, Ron Rider
Will Ship To: Anywhere

Brand New In Box Size US12 (could fit an 11.5, they are a slim fit)
This shoe was purchased as a British Tan. Shoe was hand antiqued by Ron Rider who is very well respected on the forum (Rider Boot Co.)
Leather soles
I bought these from B&S, and am really pi**ed they are too big for me - thought I could make them work. Beautiful shoes.
Here is a link to the original post:
http://www.styleforum.net/t/295828/4th-round-drops-santoni-martegani-moreschi-cole-haan-collection-and-adam-derrick-to-boot-closet-clearance-nib-preowned-size-12-11-5
$175 plus shipping.
DROP TO $165 SHIPPED GLOBALLY
! I'm losing a lot on these folks - they really are amazing shoes.
I will take photos tonight and post tomorrow.
[=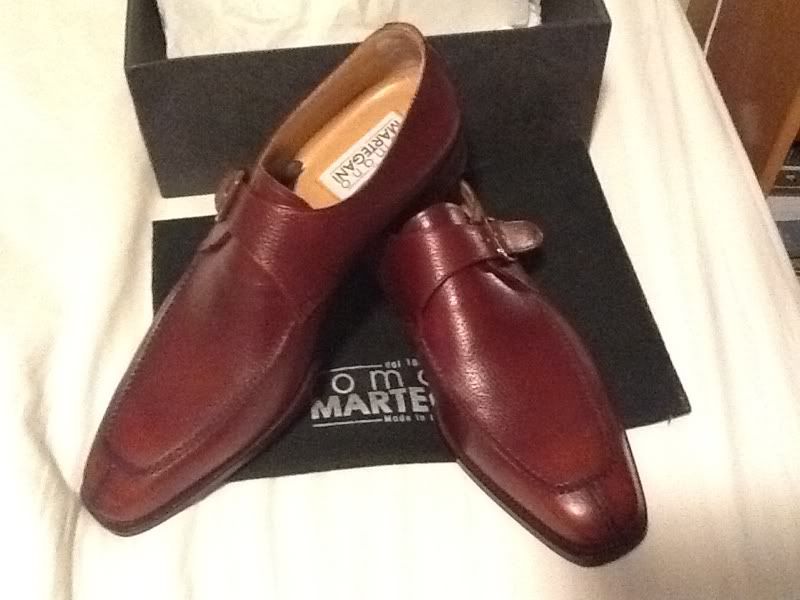 ][/]
[=
][/]
[=
][/]
[=
][/]
[=
][/]
[=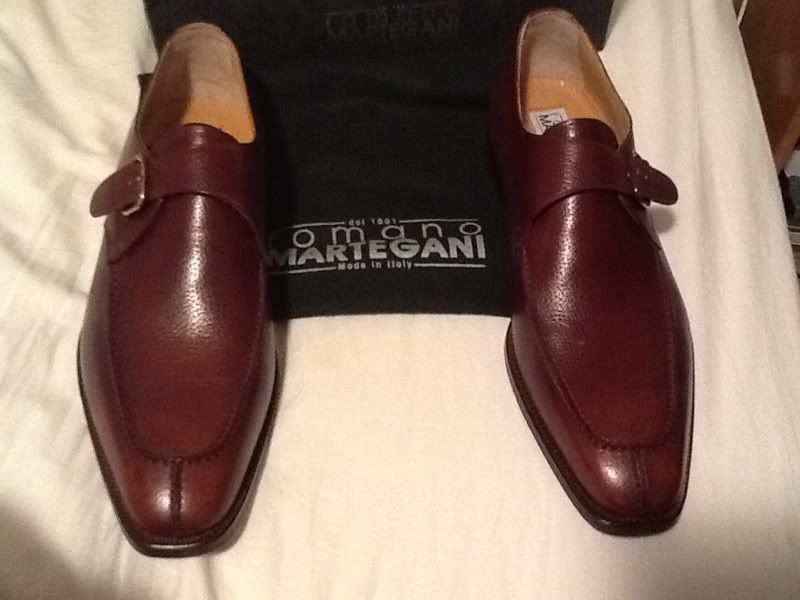 ][/]
Edited by thecentennial - 7/15/12 at 1:36am