This Classified is Closed
For Sale:
Size 9 Summer Suede Shoes - Sandro Moscoloni & Tommy Bahama - both for $80 shipped
Will Ship To: Anywhere

Update 6/30: Sandro Moscoloni and Tommy Bahama both shipped for $80 - worn only a couple of times and in like/near new condition.
All shoes fit a regular normal size 9D. Some have only been worn a couple of times and some 10-15 times but all are in excellent condition. All have been treated with a suede/fabric protector. I will refund your money if you are not satisfied with any purchase.
Prices include shipping and PayPal fees.
Brooks Brothers Desert Boots
SOLD
Alfred Sargent for Seize sur Vingt. These boots are a tight-woven canvas. Very summery and cool nail pattern in heel.
SOLD
Gravati loafers
SOLD
Sandro Moscoloni suede $50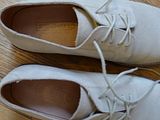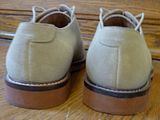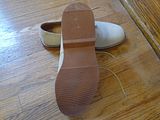 Tommy Bahama suede - a little more casual look $40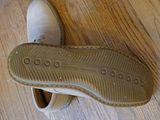 Edited by Faded501s - 6/30/12 at 12:29am