This Classified is Closed
For Sale:
FS. Allen Edmonds Malverns-10D, Brogue suede Big Drop
Will Ship To: USA only please

Up for sale is a pair of essentially new AE Malvern (chukka boot) in the medium brown "brogue suede".
These items were classified as seconds by AE but I cannot for the life of me find the defect.
They have the dainite sole and have been worn literally 3 times. They are for all practical purposes, brand new.
They will come to you in their original box...sorry no bags or trees are included.
Note: If you do some research, you will see that I purchased these during the 2/200 sale. Sadly, I now have to replace them with a larger size at the more expensive price, hence these are not going for dirt cheap. If you have a problem with this, you are free to try to find them cheaper elsewhere.
AE sells seconds at $249. Given that these have been worn and that I did get them cheaper, I will let them go for $200+ shipping. > $185 plus shipping> $155 plus shipping
Any questions, please let me know. Shipping will likely be by USPS and will likely run $15 to $20.
Thanks for looking and if you'd like pictures of anything else, just let me know.
http://www.allenedmonds.com/aeonline/producti_SF9161_1_40000000001_-1
some new pics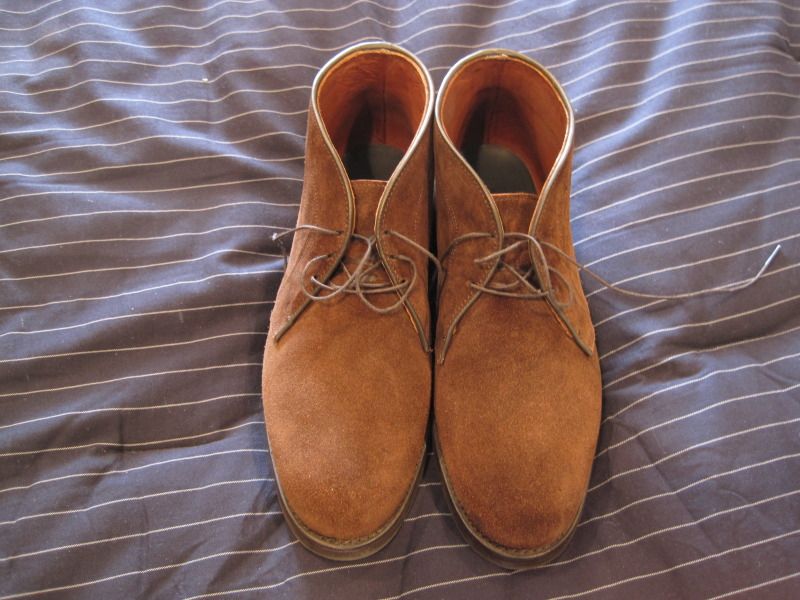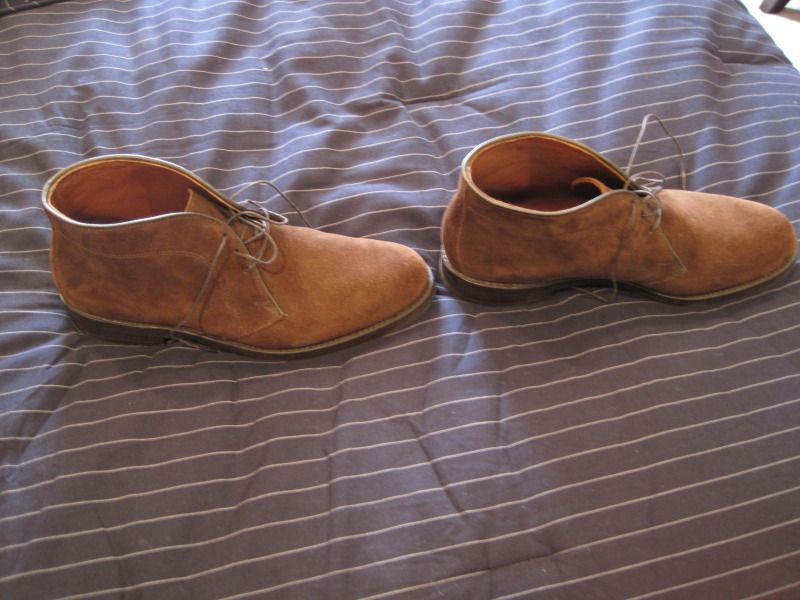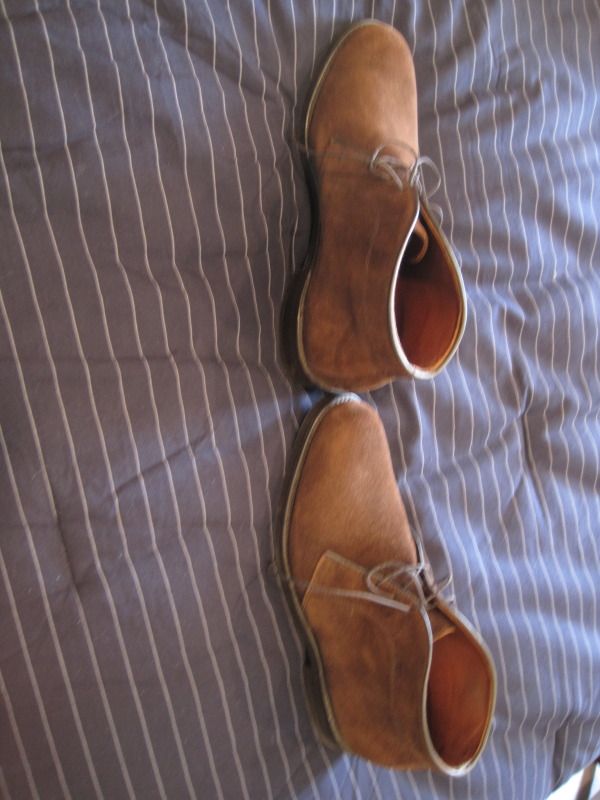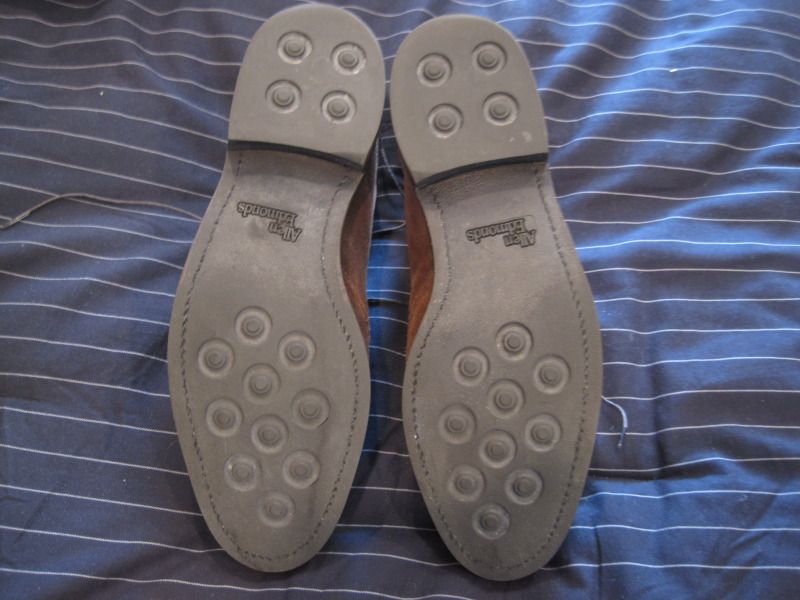 Edited by Quadcammer - 6/5/12 at 8:52am