This Classified is Closed
For Sale:
Closet Cleaning - J. Crew (Small & Medium), Converse John Varvatos (Small & Medium), and Spring Court!
Will Ship To: Anywhere

It is time to clean my closet and make way for summer. A lot of the pieces for sale have been worn very few times. I tried to get a bunch of different pictures so that it would be easy to see everything, but if you require additional photos, just let me know.
All items are CONUS and shipping is priced in.
I will do discounts for buying multiple items. All offers are welcome.
Here is the list:
1) J. Crew Urban Slim Chinos – Sz 32X30 – These have only been worn a couple times. I prefer the 484 Slim Fit to the Urban Slim. $40>$35>$30
2) Spring Court Mid Top – Sz 42 (9 US) – These have been worn maybe a couple times, and I'm not sure they were even worn outside of the house. You can see the sole looks great. They even smell new. $30>$25>$20
3) J. Crew Uneven Pocket Utility Shirt – Sz Small – Loved the shirt in the store, but never liked it at home. Has an Engineered Garments feel with the different pockets. $25
4) J. Crew Thin Blue Stripe Shirt – Sz Small – Not much to say about this shirt, just don't wear it much anymore. $20
5) J. Crew Blue Button Down (Thin white Stripes) – Sz Small – $18
6) J. Crew Slim Banker Stripe Shirt – NWT – Sz Slim – Made a mistake on this shirt as it is a Slim and I am a little too big in the shoulders for it. Still has tags, never worn. $30
7) J. Crew Lightweight Chambray – Blue – NWT – Sz Small – I have a lot of other Lightweight shirts and never fell in love. Still has tags, never worn. $25
8) J. Crew Faded Red Button Down – Size Small – NWOT – I thought I would really like this shirt, but have replaced it with some Madras shirts that I like more. NWOT, never worn out. $20
9) J. Crew Checkered Blue Button Down – Size Small –$20
10) J. Crew Linen-Cotton Crewneck Sweater – Size Medium - $20>$17
11) J. Crew Utility Work Sweatshirt – Size Small - $20>$17
12) J. Crew Heathered Crewneck – Size Medium –$18>$15
13) Converse John Varvatos Linen/Cotton Short Sleeve Henley – Size 2 (Medium) –$15
14) Converse John Varvatos Ribbed Cotton Short Sleeve Henley – Size 1 (Small). $15
15) J. Crew Broken In T-Shirt – Light Maritime – Size Medium - $15>$12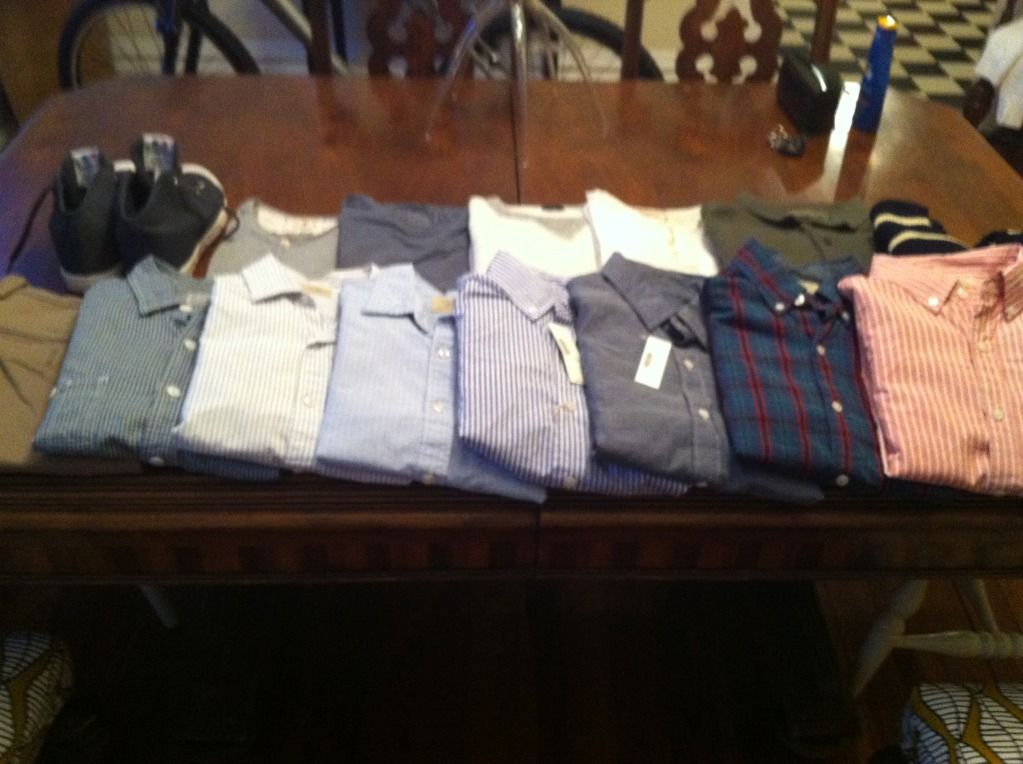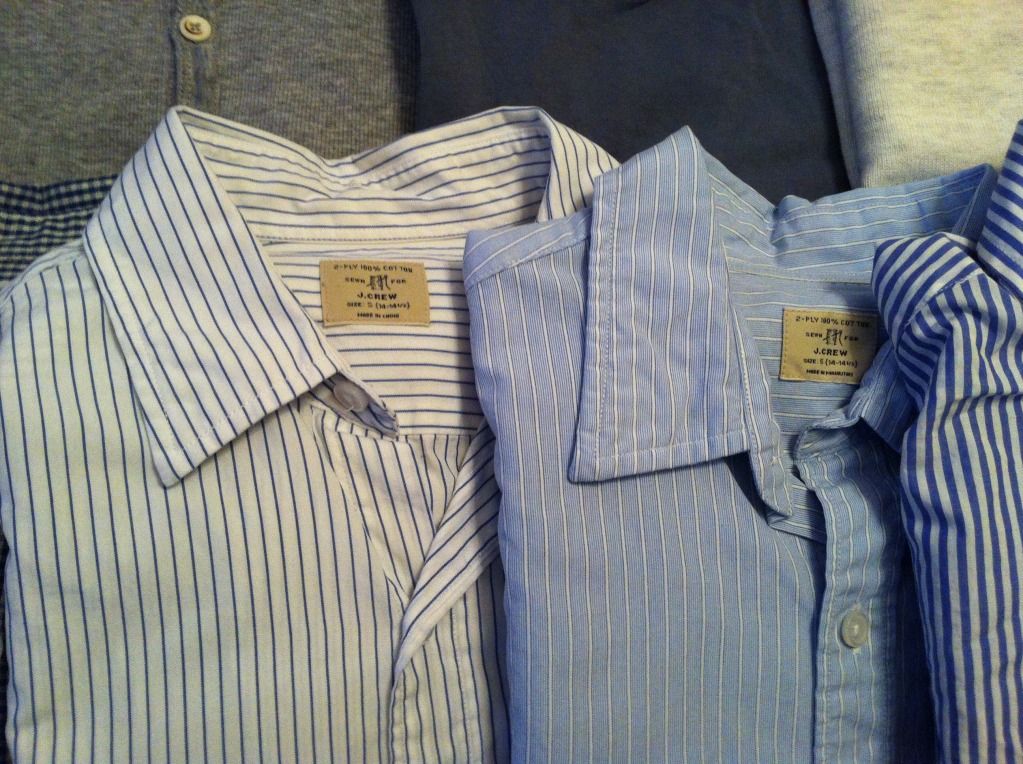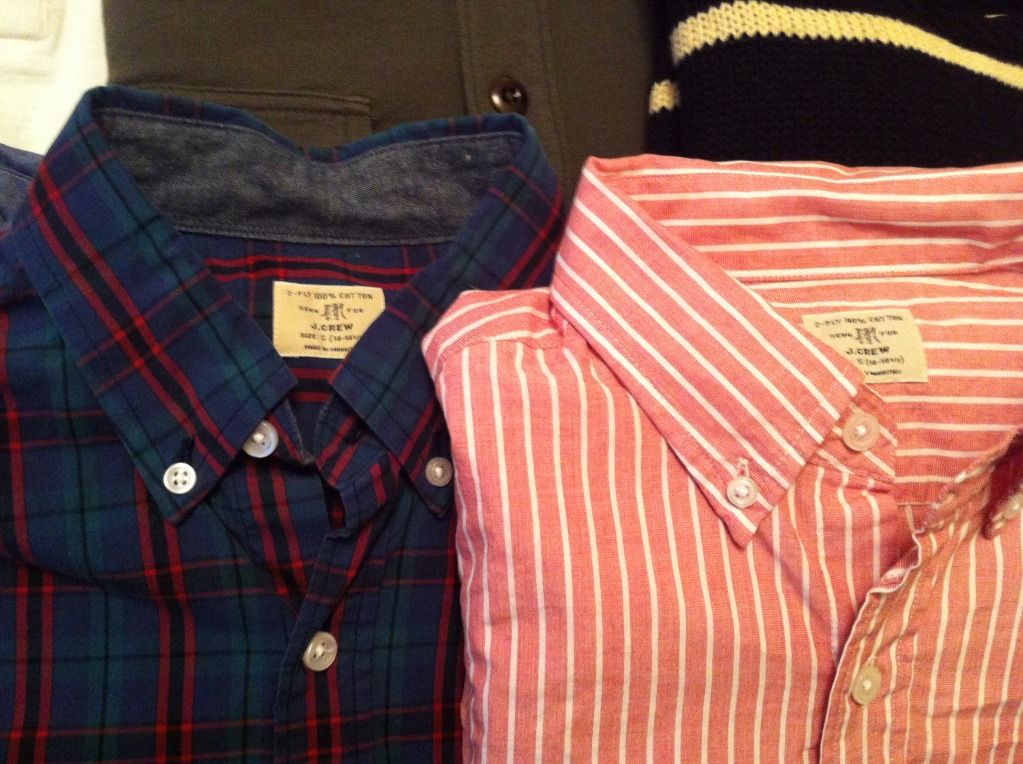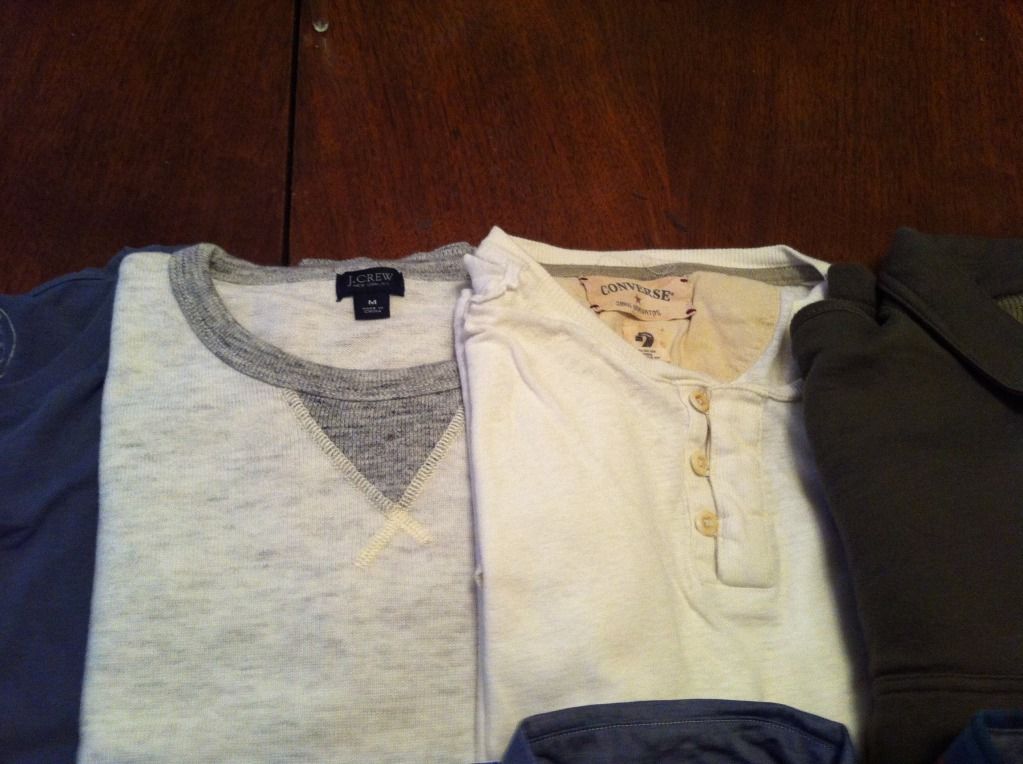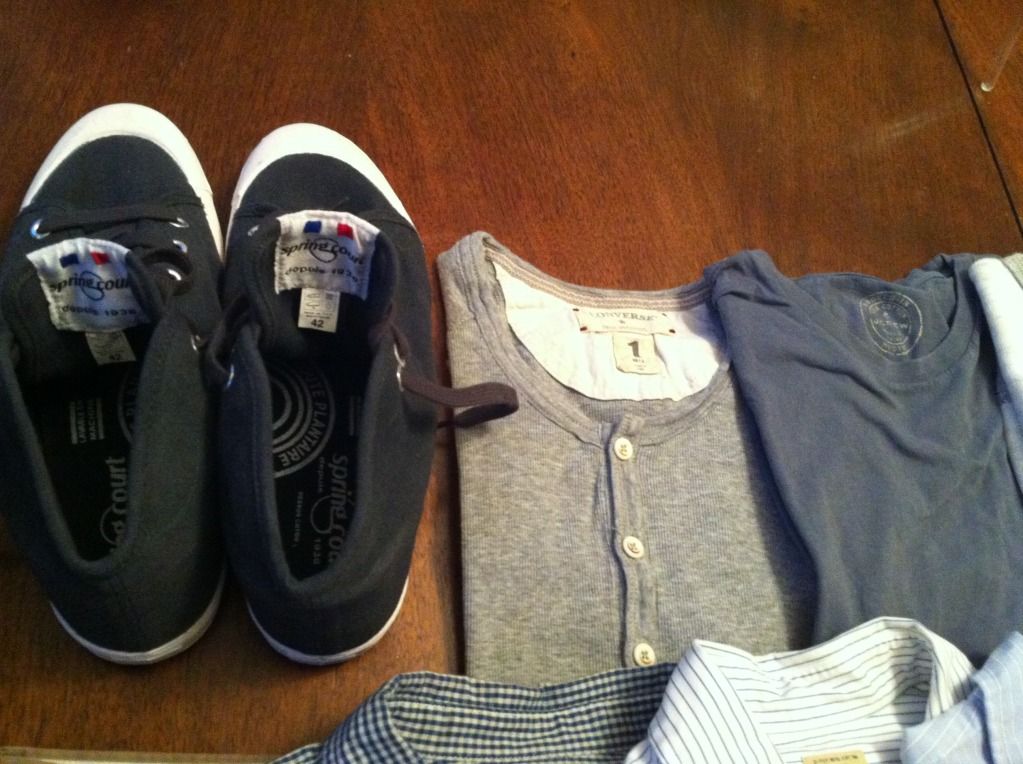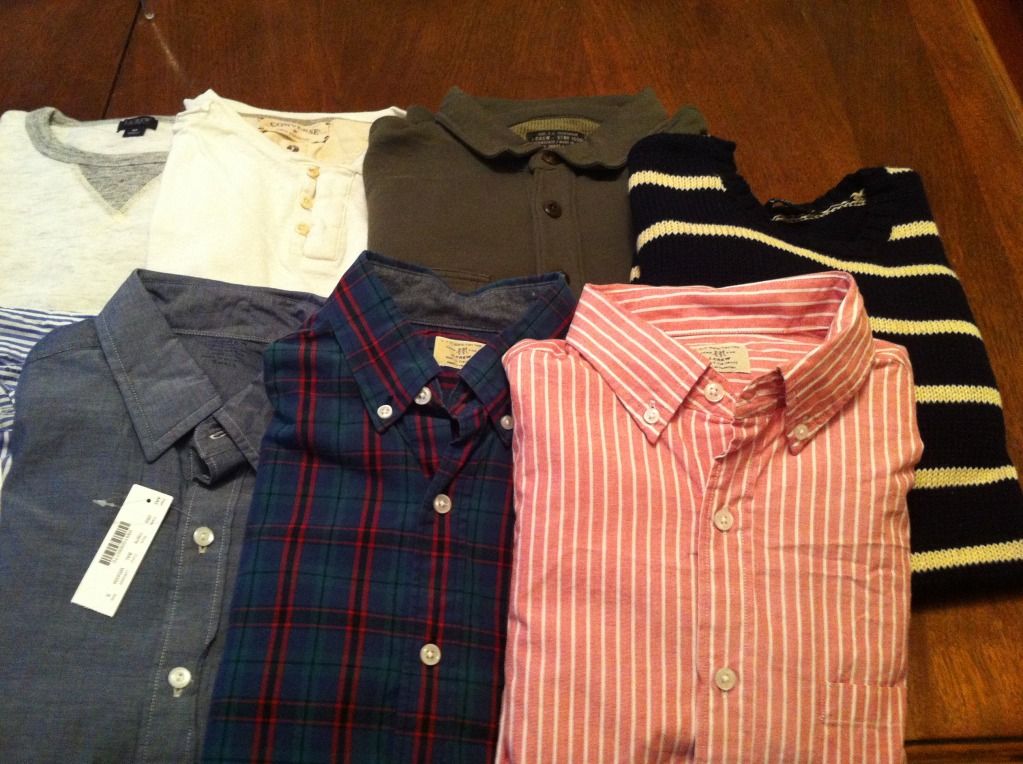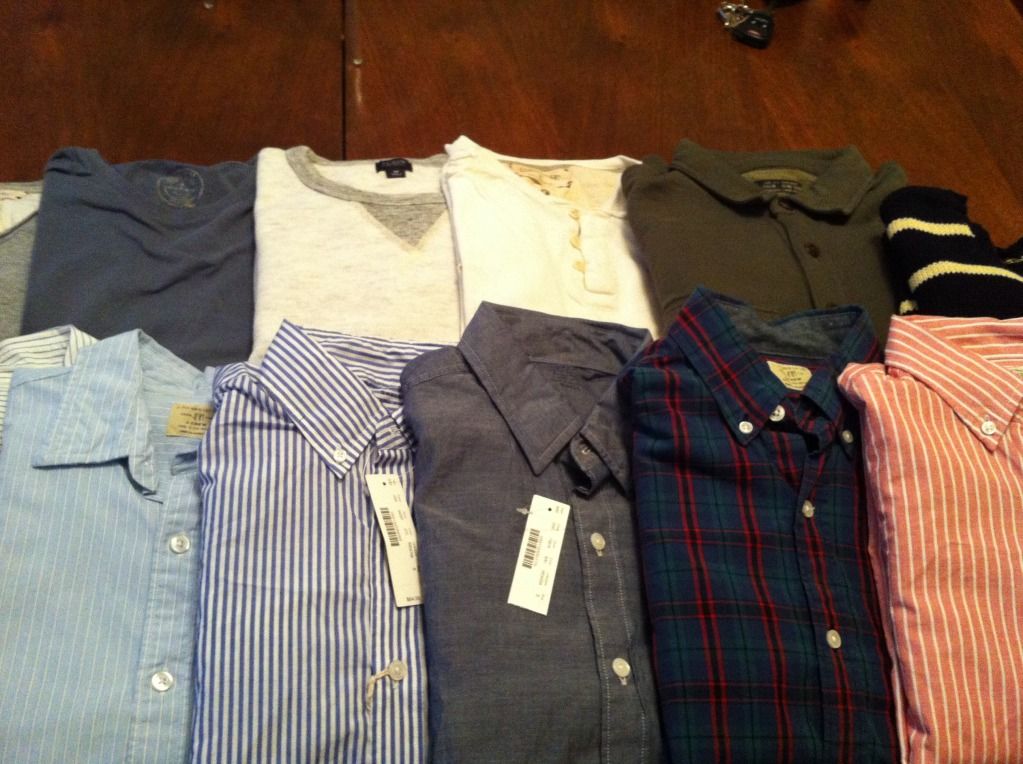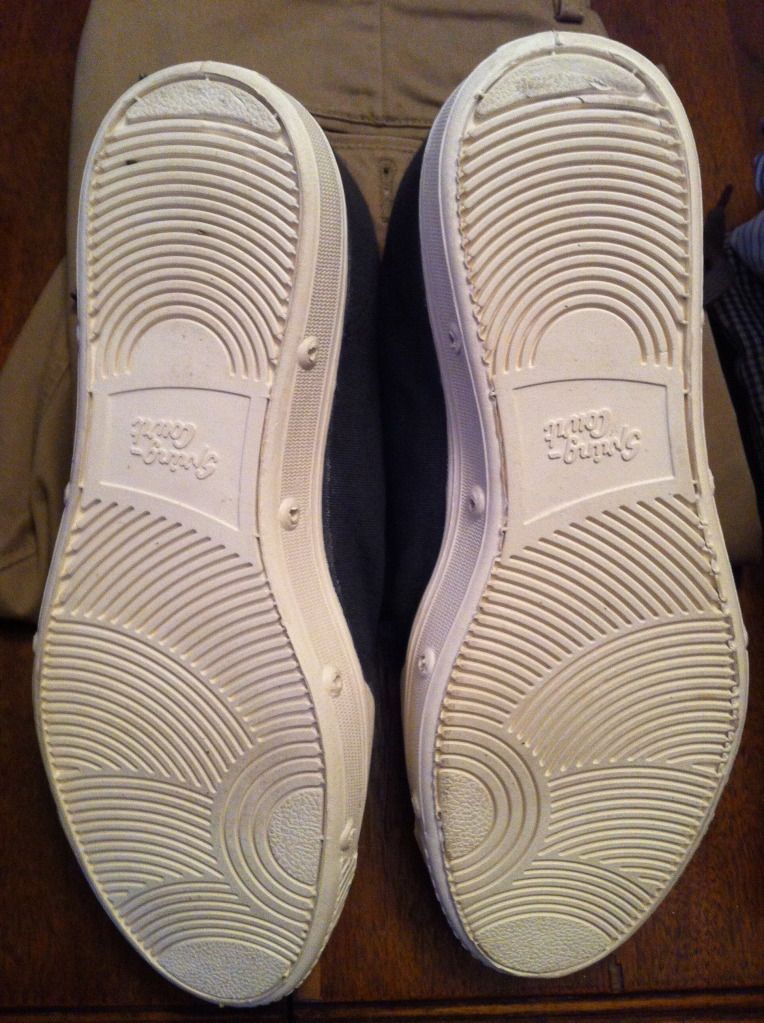 Edited by wildcat83 - 6/12/12 at 4:10am