Not sure if this is the right subforum, but since cigars are mentioned around these parts.... I'm building this humidor nd if this topic garners any interest I'll keep it updated.
The intended internal space will be 8" x 14" x 4.5" so it should hold a nice pile of cigars...at this point I have no idea how many. This one will have a 3/8" spanish cedar liner with a substrate in maple. In the future I may make the walls entirely spanish cedar and cut the liner down to 1/4".
The substrate for this humidor is made in Maple, I have cut recesses into the top and bottom so that the Baltic Birch plywood top and bottom will fit in nicely with just enough room to allow for the edge banding.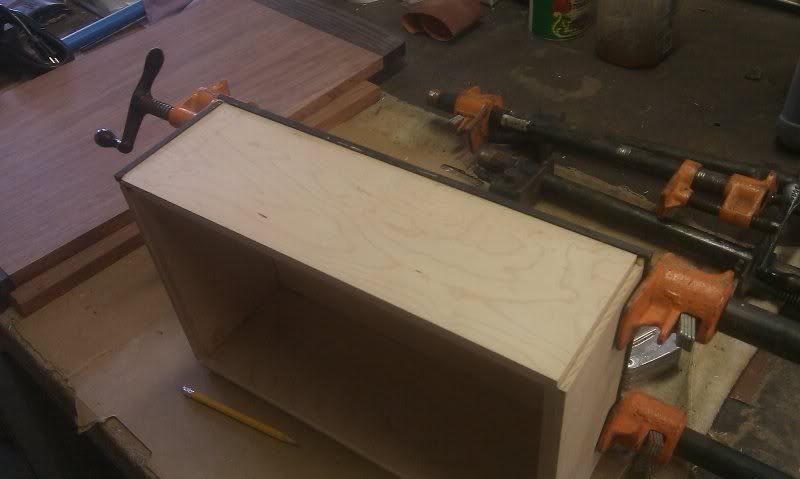 In this photo I've begun edge banding in 1/4" Gaboon Ebony and you'll see I've cut the corners for edge banding as well.
At this point I've finished applying the Macassar ebony wood veneer to both the baltic birch plywood top and the outside panels, I've taken care to cut the top from a bookmatched flitches and the sides on this as well. (On another that I'm building that will end up being a valet box I've cut them so that the wrap on the outside is one continuous piece.). The panels are applied with a cold bond glue in a vacuum press.
I've finished the edge banding at this point and have begin to cut it to meet the veneer surface and have fallowed up by sanding them to bring them to down flush. I'll complete that next week and begin to round over the edges.