This Classified is Closed
For Sale:
$45 for 5 pairs of NWT Cotton-rich OTC Socks - 4 Pantherella and 1 BB
Will Ship To: Anywhere

Sale has been brisk. Only left with 4 pairs of Pantherella cotton-rich OTC regular-size socks and 1 pair of BB cotton-rich OTC socks (see original post below for more details).

2 pairs of S/n 1
S/n 5
S/n 8
S/n 12 (This is the BB pair)

Now just $48 then $45 NOW $40 for all 5 pairs shipped worldwide. Priced for quick sale! Sale is final.


---
---
I am selling NWT over-the-calf Pantherella socks. They are regular size, and are likely to fit up to US size 9 (maybe a 10, not sure). I am a US7, and find these socks a little, but not excessively large for me.
Price of 3 cotton-rich socks is $33 shipped worldwide; Price of 3 wool-rich socks is $39 shipped worldwide. You need not be confined to choose all 3 socks within the same picture. For example, your order could comprise S/n 2, 5 and 10. Please let me know the serial numbers of the 3 pairs of socks you intend to get in your pm, and indicate the serial numbers in your paypal payment. If you would like 2 cotton, 1 wool, price will be as proportioned, i.e. $35. 2 wool and 1 cotton will be $37, so on and so forth.
Cotton OTC Pantherella Socks
The numbering starts from left to right of each picture (the smallest number correspond to the socks in the top of the picture).
Price of 3 cotton socks is $33 shipped worldwide.
S/n 1 (I have two of these), 2 (I have
three
two of these
All Sold), 3(Sold)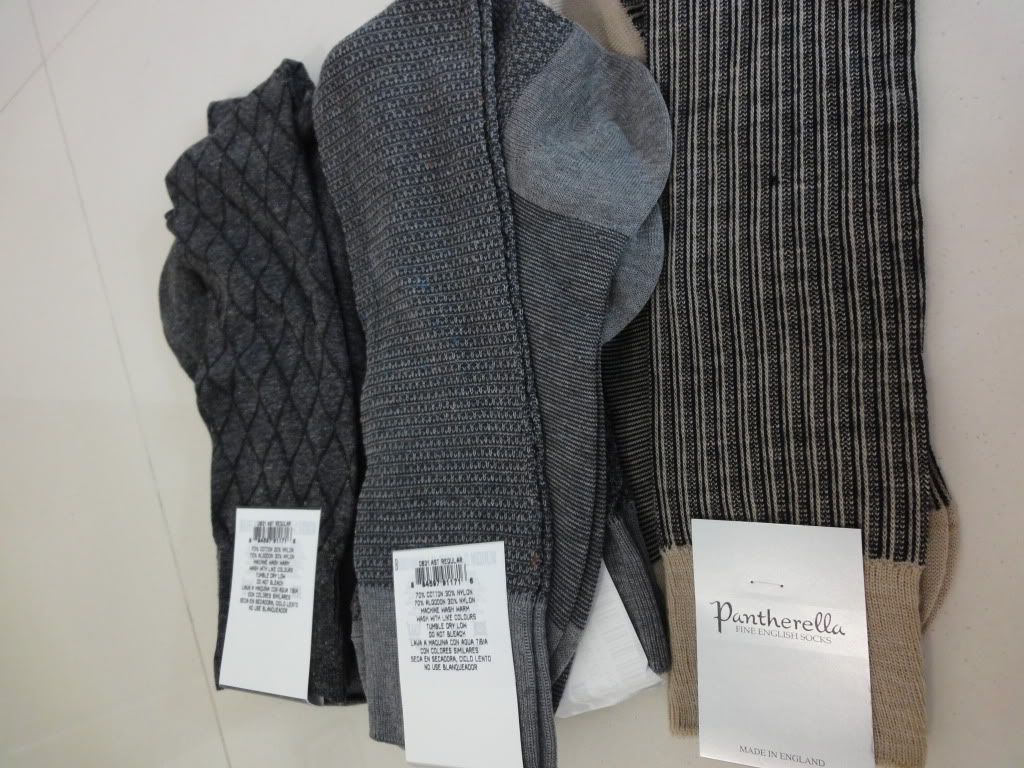 S/n 4(Sold), 5, 6(Sold)
S/n 7(Sold), 8, 9(Sold)
S/n 10 (Sold), 11(Sold)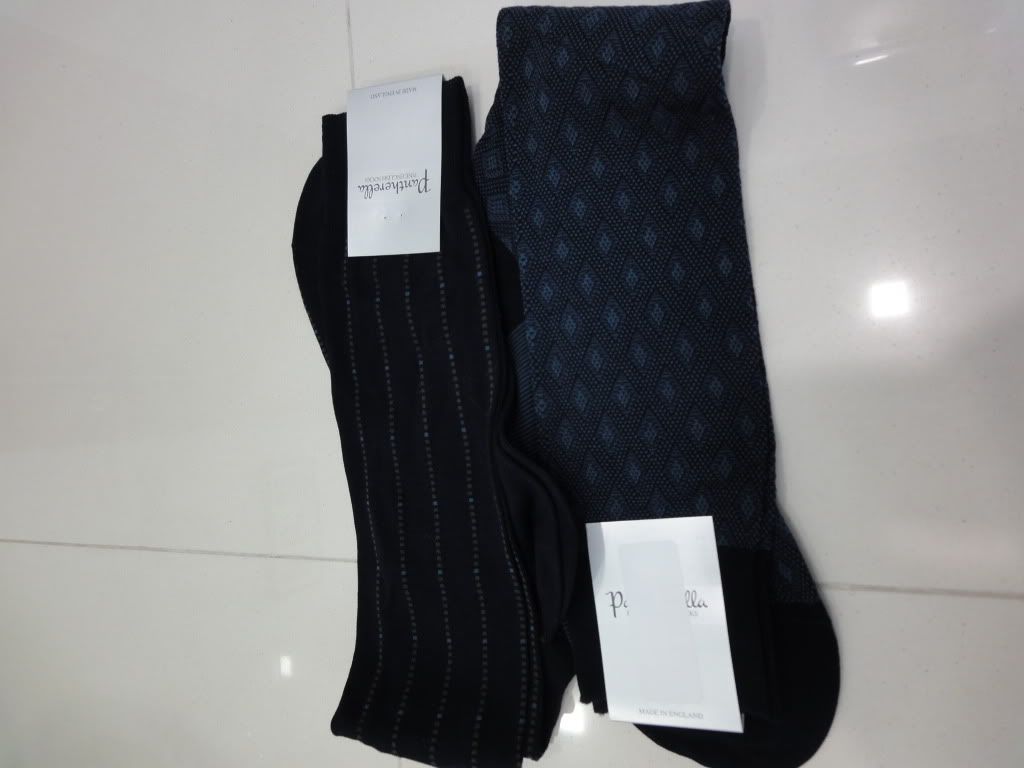 S/n 12 (BB), 13 (Zegna)(Sold), 14 (BB)(Sold) (these NWT OTC socks are not Pantherella, but will come under the same price scheme as above_
Wool OTC Pantherella Socks
These have a soft handle. Numbering is from top to bottom. I only have six pairs in total for sale.
Price of 3 wool socks is $39 shipped worldwide.
Grab them quick.
S/n 15(Sold), 16(Sold), 17(Sold)
S/n 18(Sold), 19(Sold), 20(Sold)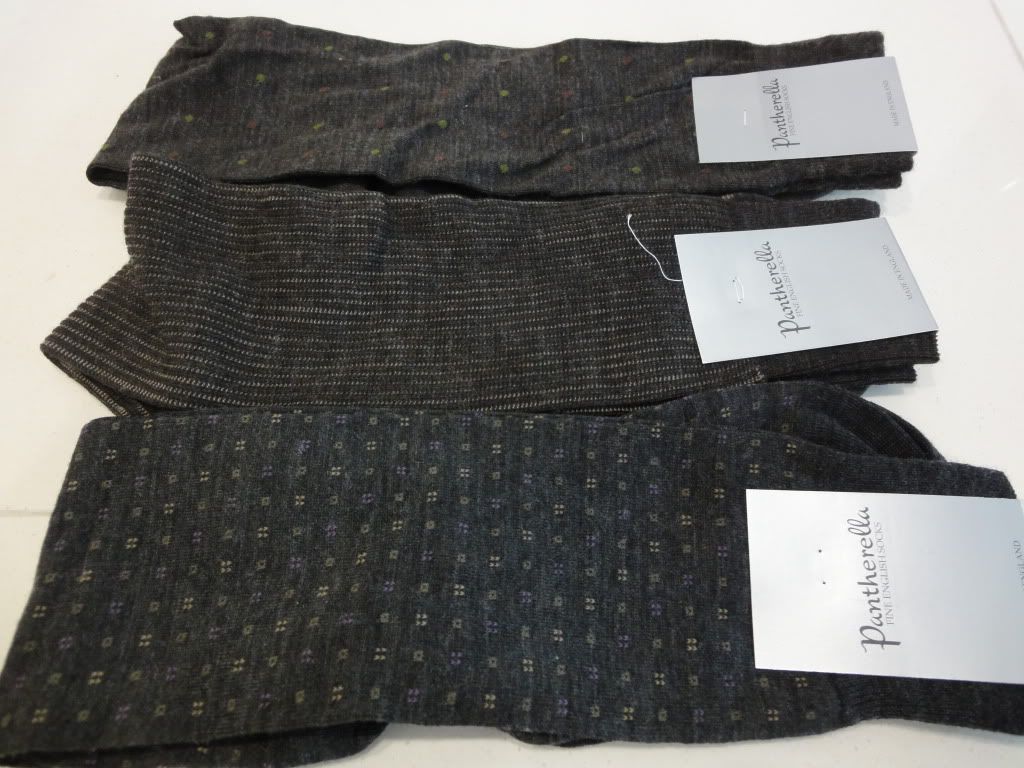 I have a lot of 5 mid-calf regular size socks which I will sell together for $48
NOW $45
(SOLD) shipped worldwide. The 2 Pantherella are new without tag. The 3 Zegnas are NWT (picture below).
I also have a pack of NWT OTC Polo RL socks for $20 shipped worldwide SOLD (picture below)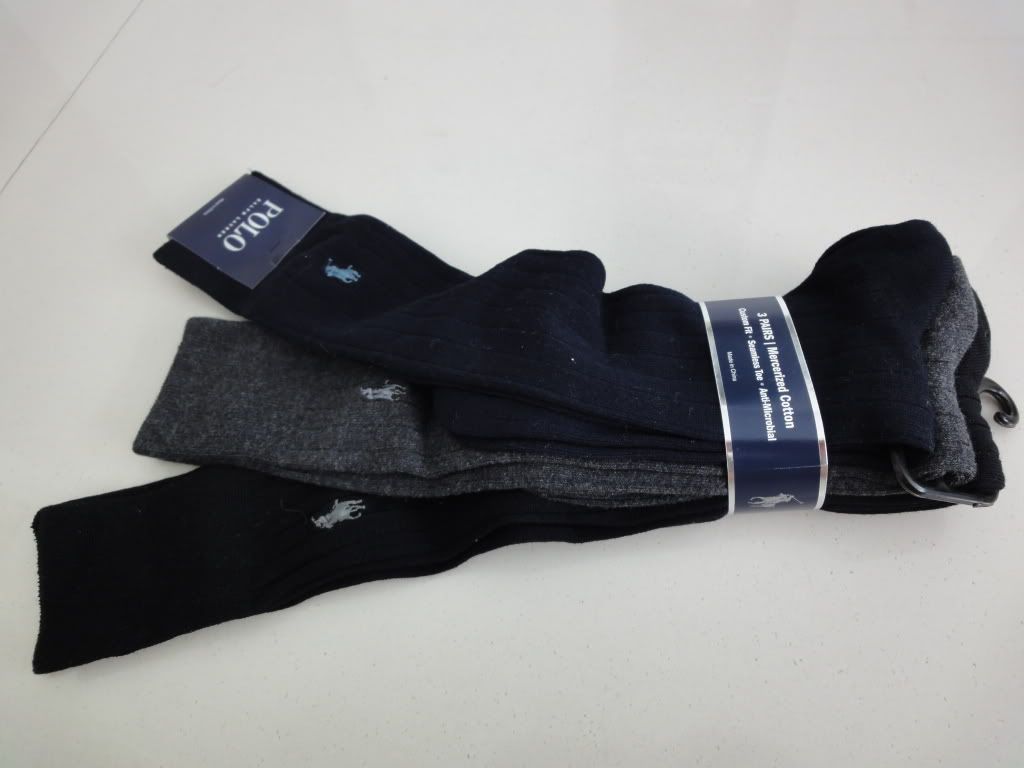 First to pay will get the socks. No hold. All sales are final. Thanks very much.
Edited by hst - 2/27/12 at 1:22am