This Classified is Closed
For Sale:
FS: JOHN LOBB NEWLAND black monkstrap shoes UK 11E PRICE DROP
Will Ship To: Anywhere

For sale is a pair of single monkstrap shoes from John Lobb. These monks, the Newland model, are in black calf and are marked size UK11E on the 8000 last.
I originally purchased these shoes on eBay, and they're a little big on me. You can see from the condition of the uppers and the wear on the soles that these haven't seen much use beyond trying on. Comes with box and bags; bags have some black polish marks on the outside. Logo patch stitching is somewhat uneven on the bags. Trees are not available.
Price is
$600 $575 $550 $525 $500 $475 $450 $425
$400 shipped to continental US. For shipping to other destinations, price upon request.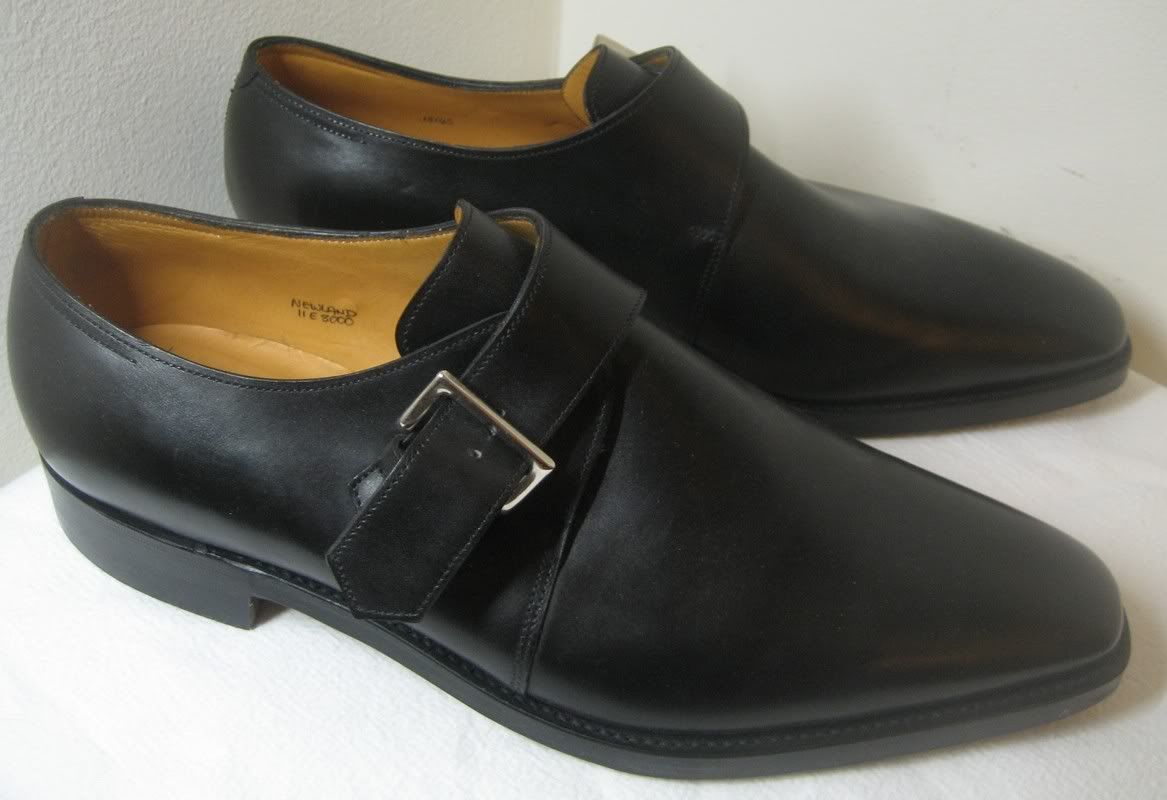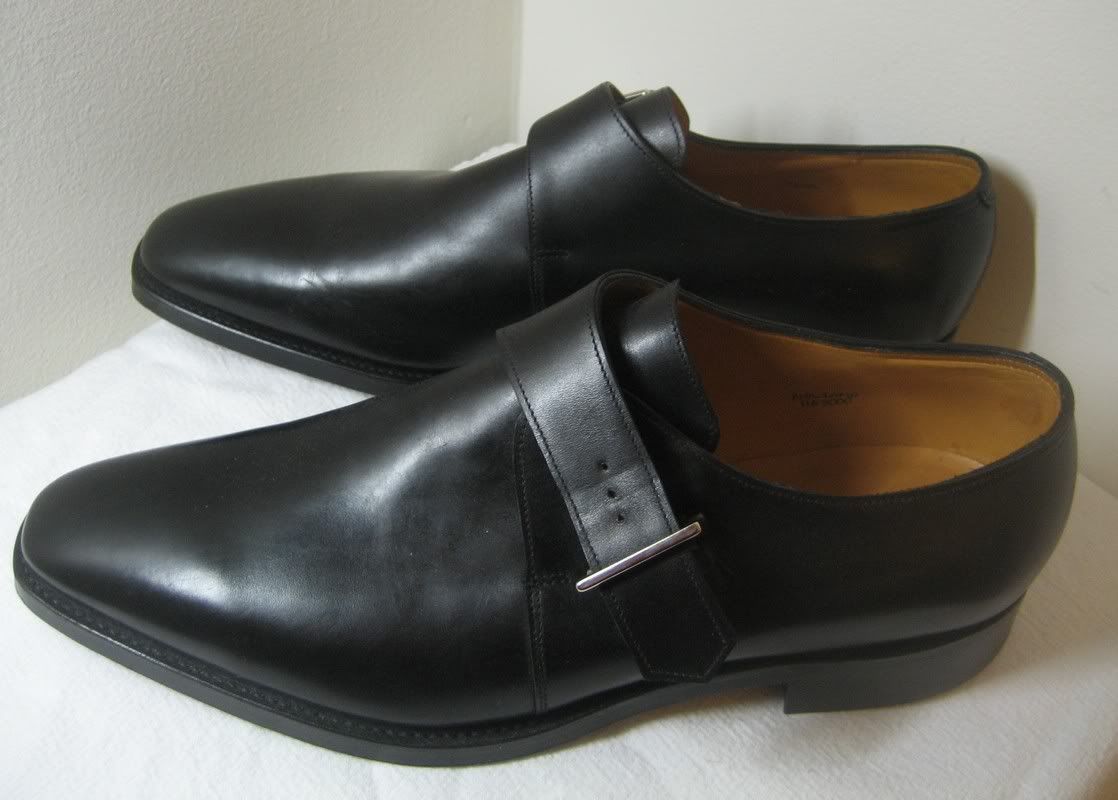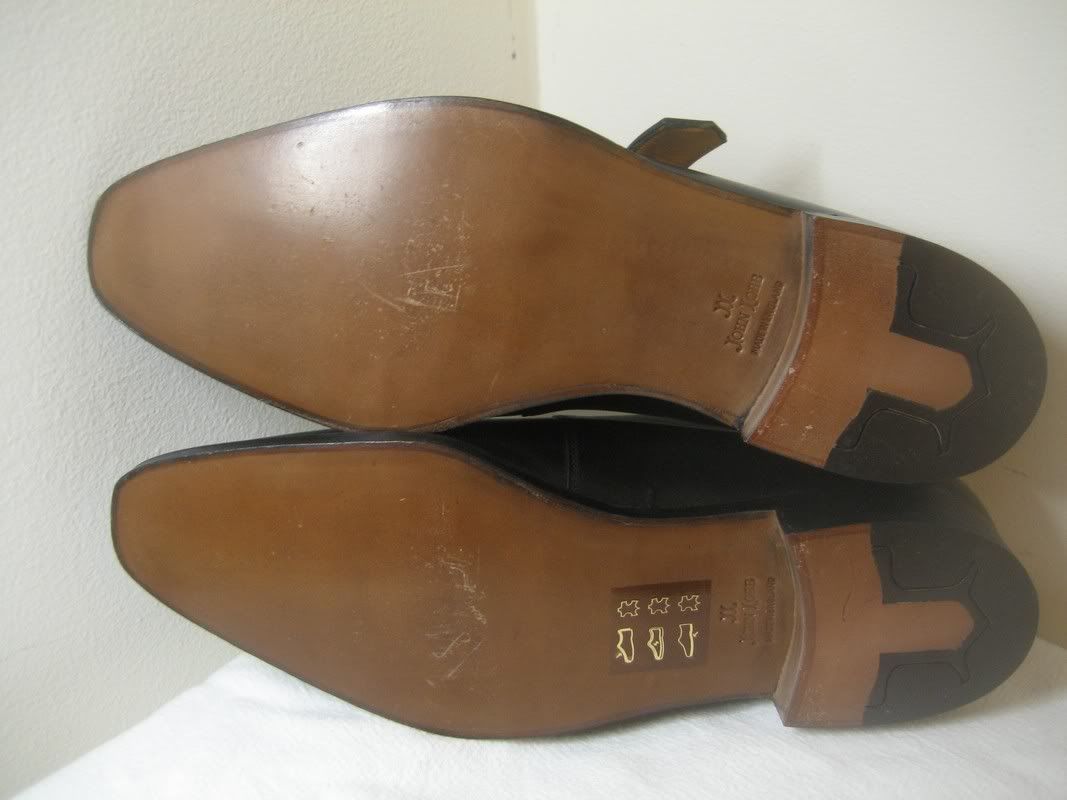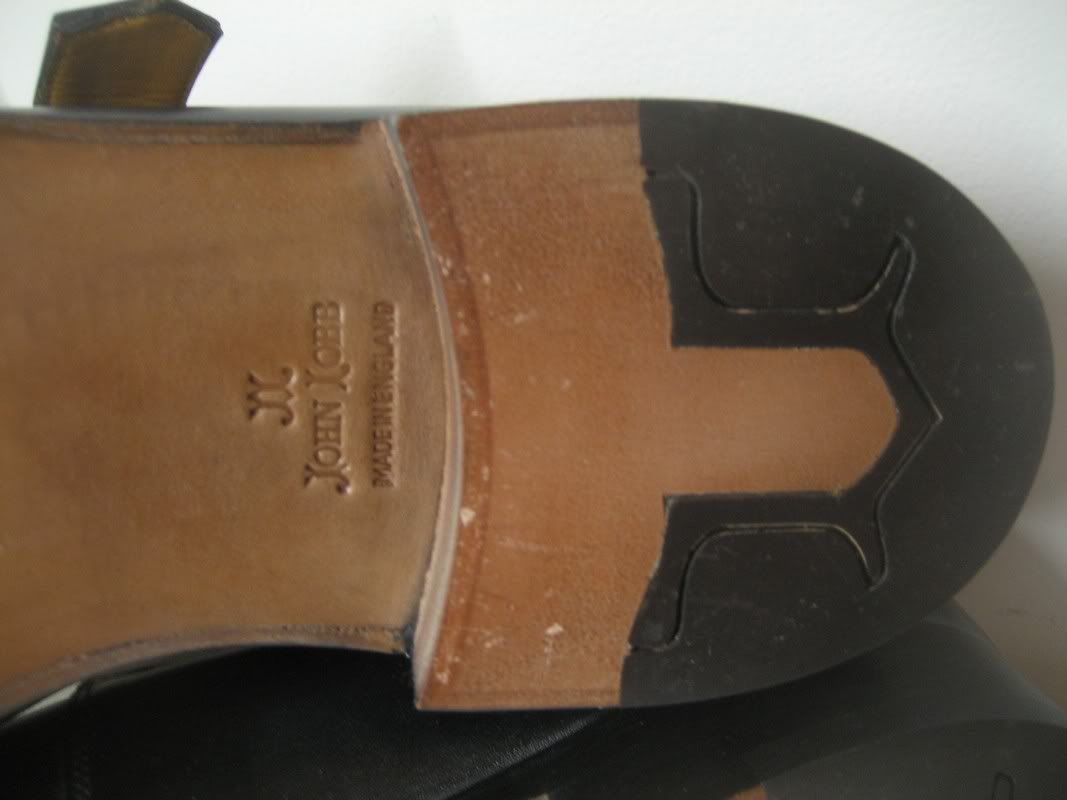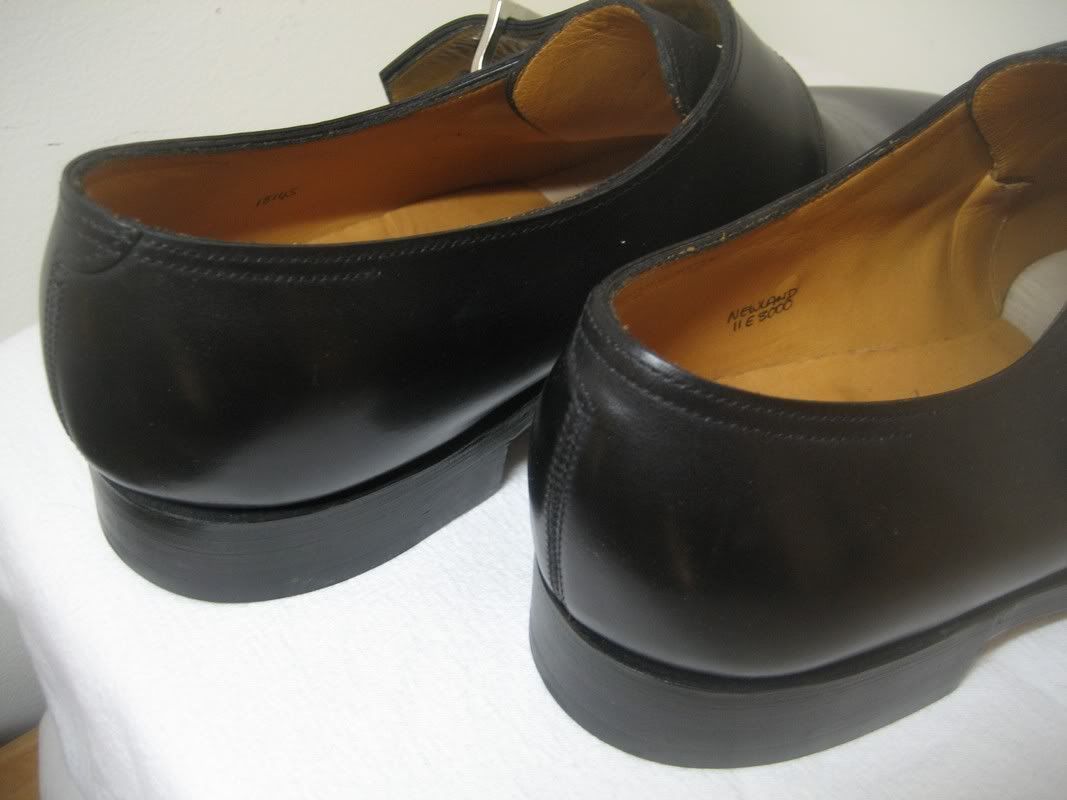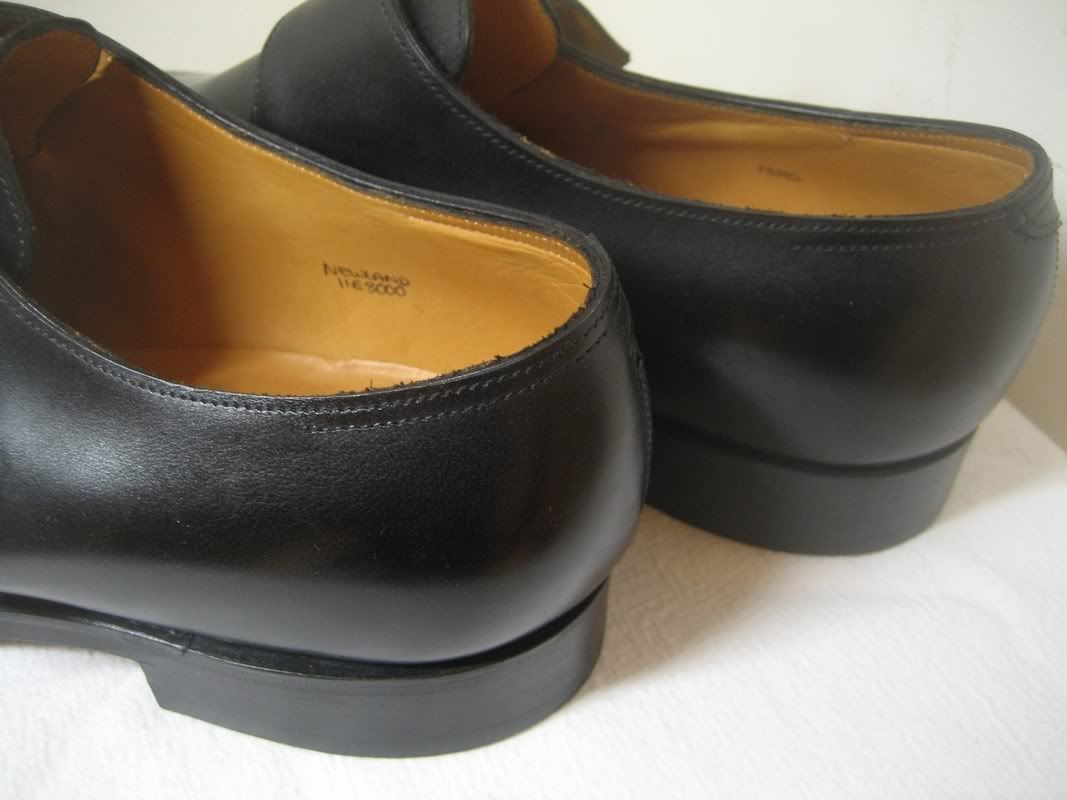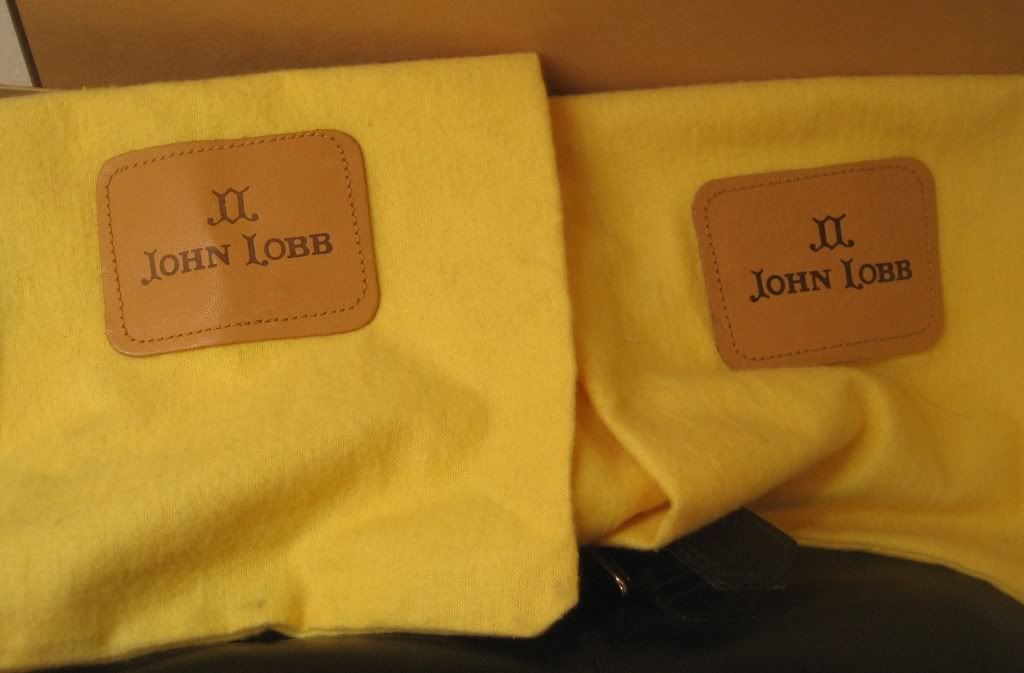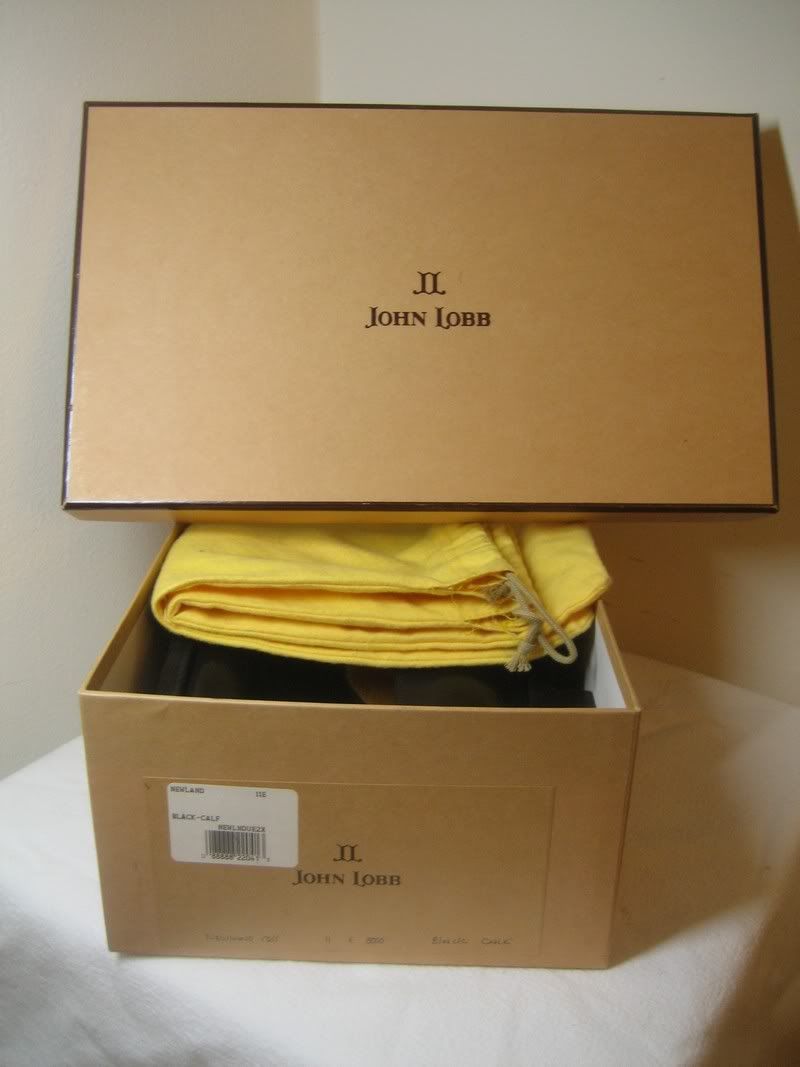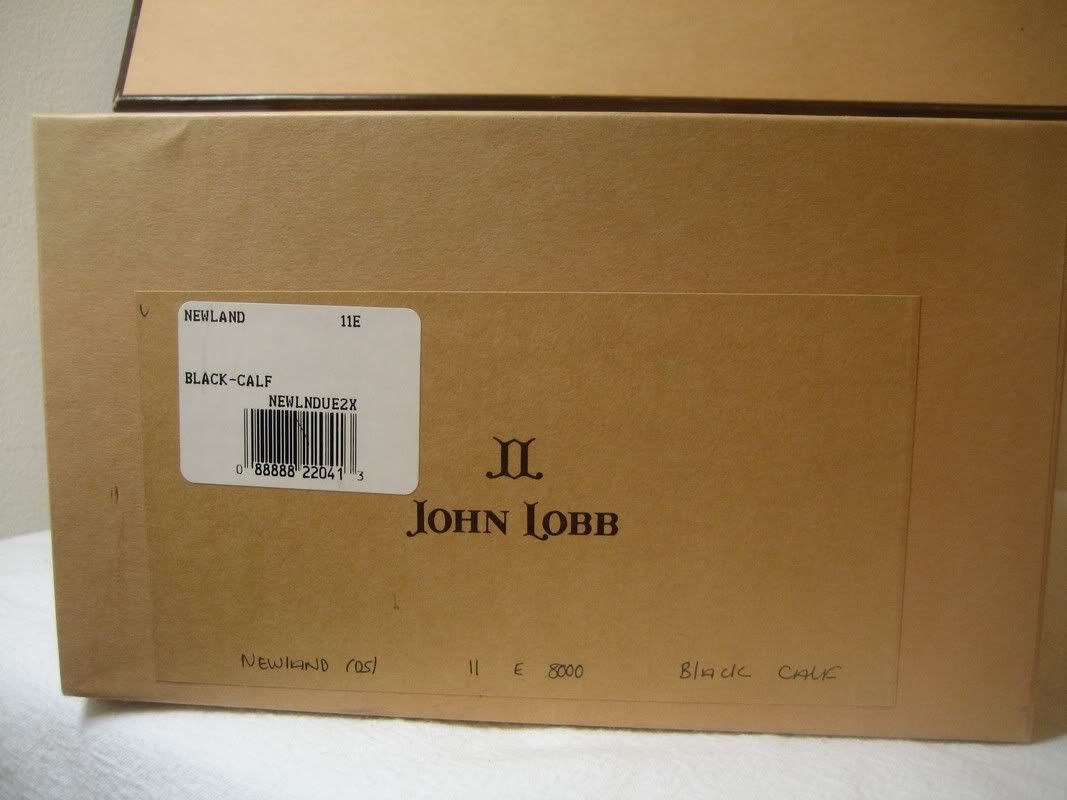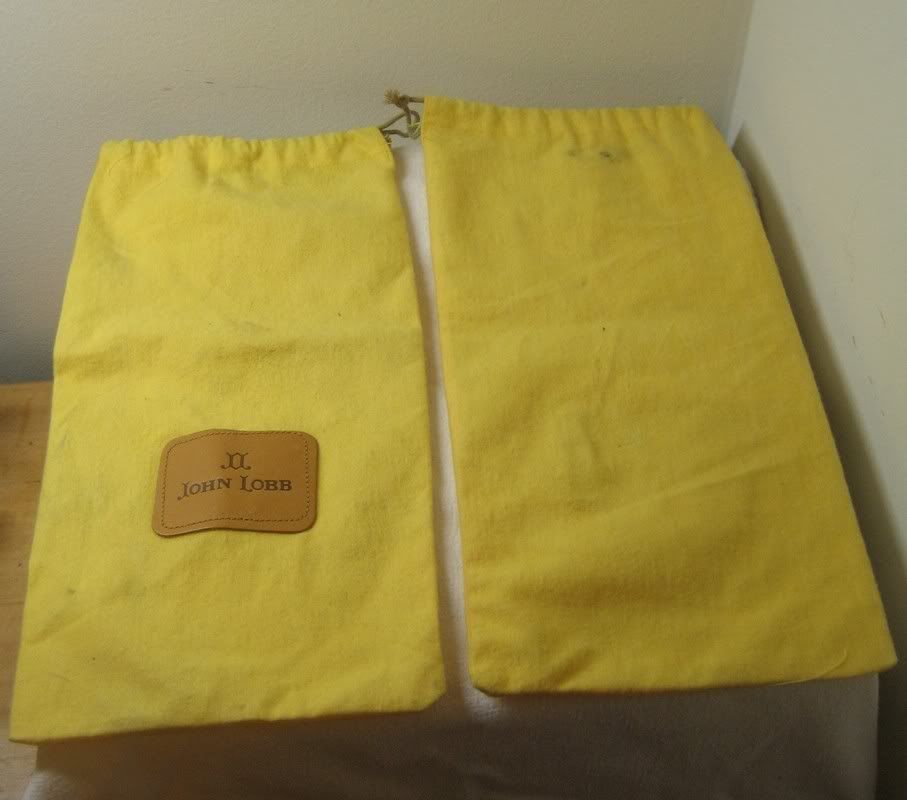 Edited by bobbers - 3/14/12 at 9:45am