I recently purchased some goods from Hughes so I thought I'd write a review.
I ordered a custom Alligator Card-Case Wallet. I could have gone with a traditional card case, but I think it looks more elegant when the cards aren't exposed until you open the wallet. So I asked him to design one that would open like a wallet but would hold 4 cards (two on each side) and a back slit for any other cash. He drew a few great looking sketches with his design ideas and the options I had. Not only does it look like he's a pretty good craftsman, he appears to be quite the artist as well. They were all greatly made designs and I had a great selection to choose from.
I enjoyed the entire process of making the wallet. From preliminary talks and sketches to customizing the features, he talks to you through the entire process with lots of photos of the process. He includes nice photos of the entire gator skin in his rainbow of colors.
I ended up going with brown alligator with matching stitching and curved card holders. The customization process and options were great and fun to go through. He quickly finalized the design and we agreed upon it. I've been using it for a little while now and it was exactly what I've been looking for and it looks great.
I love the look of the wallet with an interesting fade from larger scales to smaller scales on the outside. Even in the inside of the wallet is made from Alligator skin. He takes the time to make them all by hand with many precise stitches. So far the wallet has been exactly what I've been looking for. It opens easily to access my card, perfectly slides into my pocket, and is holding up nicely.
He's a member on SF and here's his website:
http://hughes-handcrafted.tumblr.com/
Some pictures:
My Photos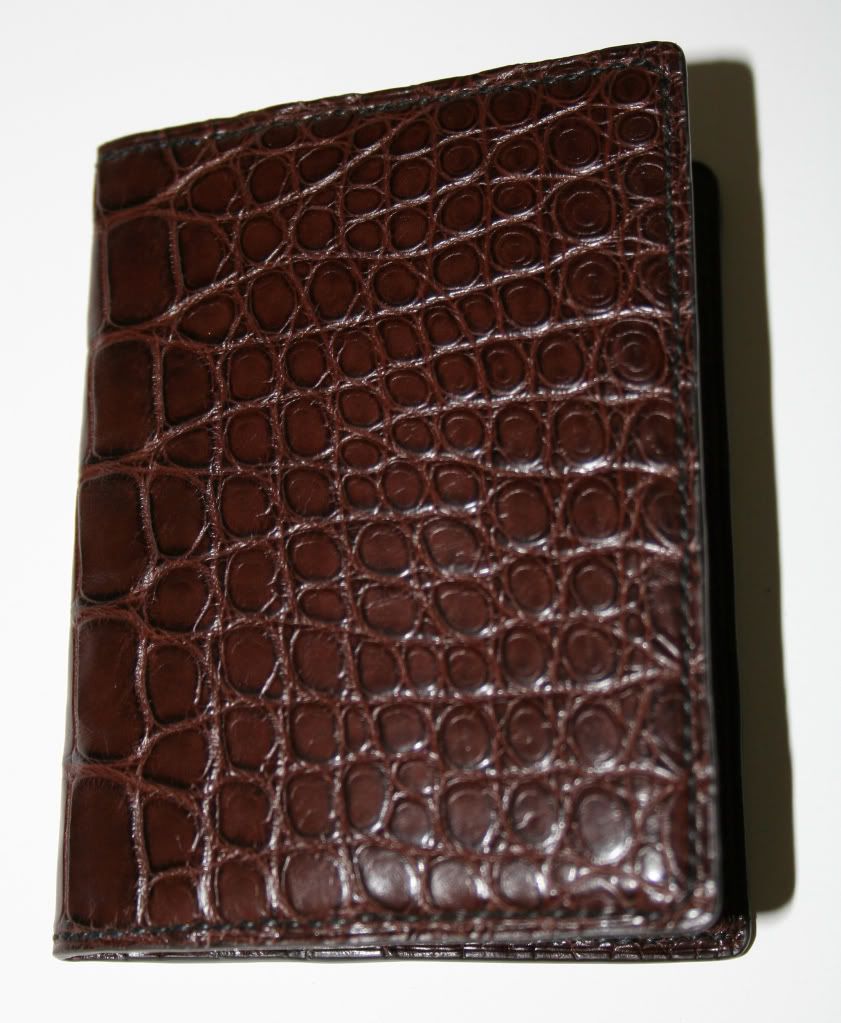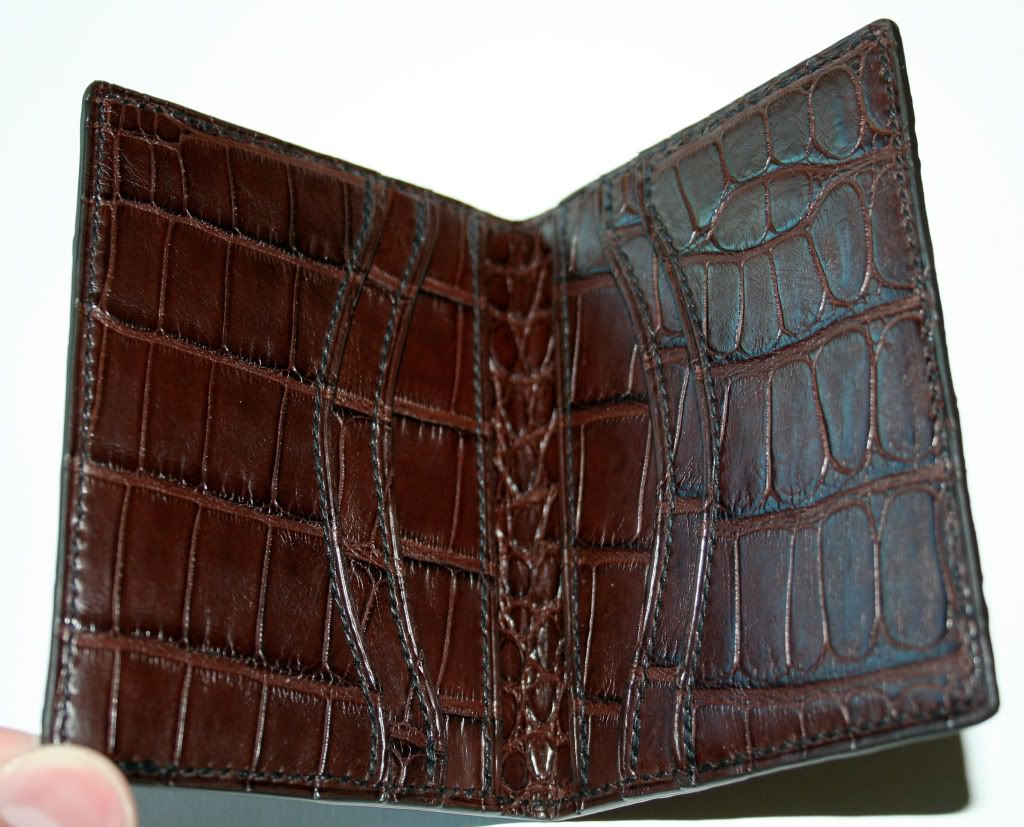 Photos from Blog: