This Classified is Closed
For Sale:
J.Crew Sweaters, Shorts, Jeans, and T-Shirts!!!
Will Ship To: USA

Up for sale are some miscellaneous items, mostly from J. Crew that I no longer wear.
This is on a first come, first served priority, but I prefer multiple items to one buyer.
I am open to offers on multiple items as well.
Additional pictures will be made available on request.
All items are priced with shipping CONUS. Anything outside CONUS will require a small fee.
Thanks,
Here is the list:
1. Light Blue Microstripe Lightweight Shirt – Size Small
a. $20>15
2. Navy Blue Cotton Cashmere Sweater – Size Small
a. $25>SOLD
3. Heather Gray Long Sleeve Sweatshirt – Size Medium
a. $20>SOLD
4. Marled Turnip Short Sleeve Jaspe V-Neck T-Shirt – Size Medium
a. $15>SOLD
5. Heather Gray Merino Half-Zip Sweater – Size Small
a. $35>25
6. Olive Mason Shawl Collar Sweater – Size Small
a. $45>35
7. 484 Slim Fit Wheat Jeans – Size 32X30
a. $30>20
8. Dusty Khaki Stanton Shorts – Size 33
a. $40>SOLD
9. Striped Double Cloth Utility Shorts – Size 32
a. $15>10
10. Light Gray Triple Five Soul Sweater – Size Large
a. $20>SOLD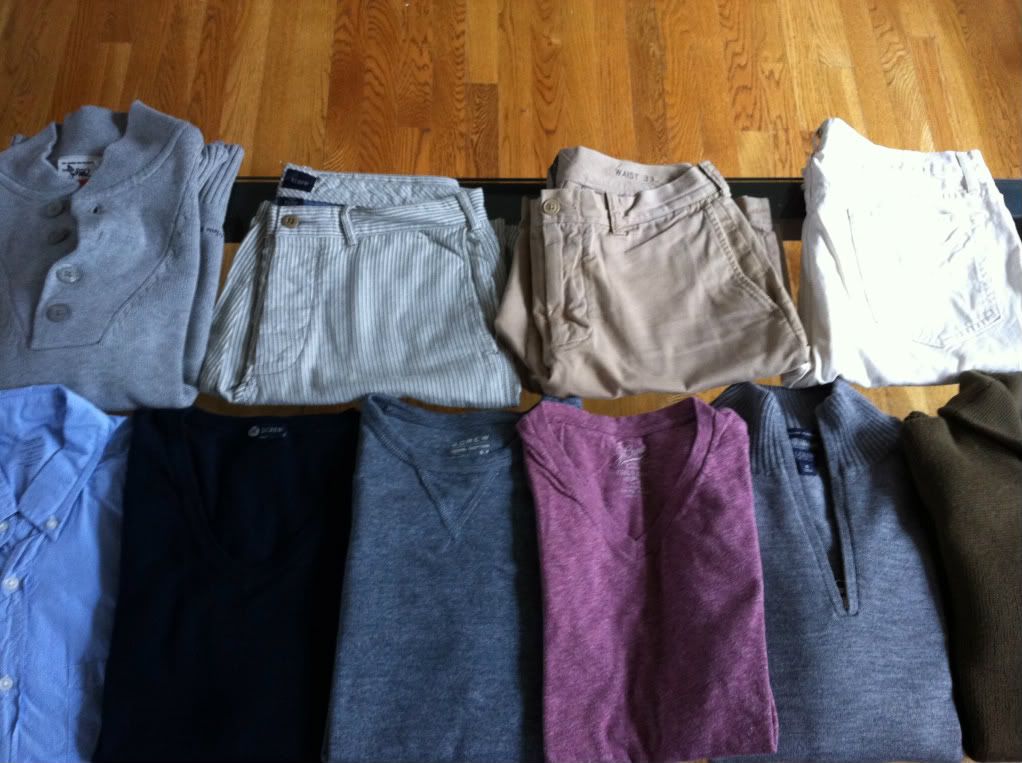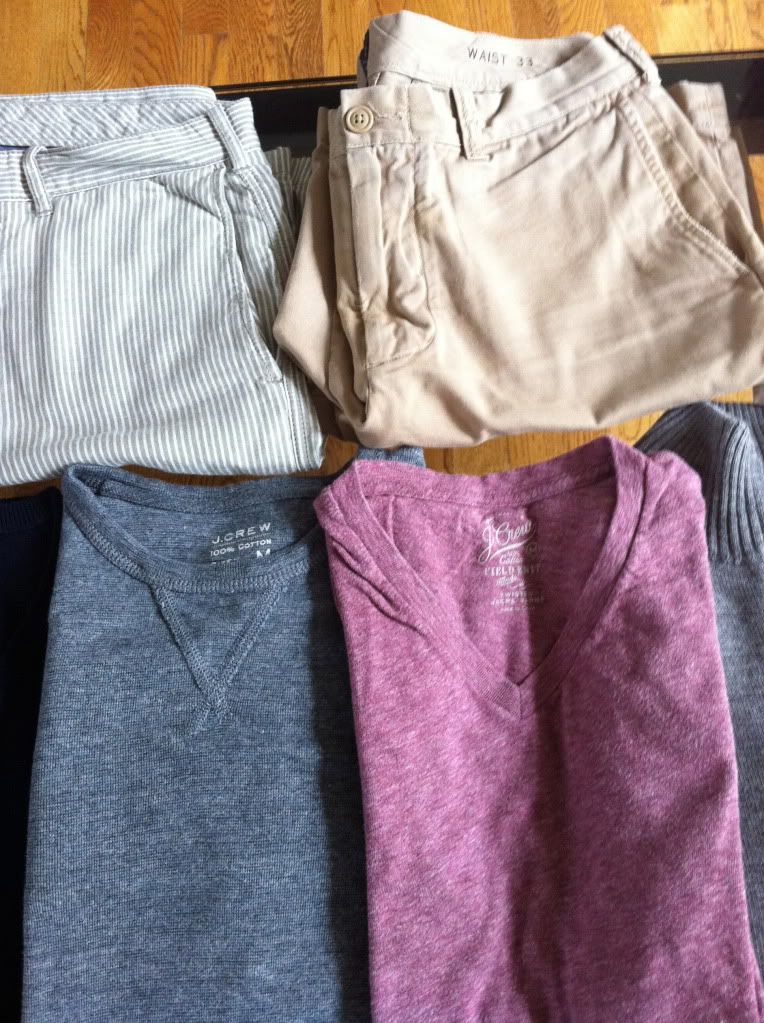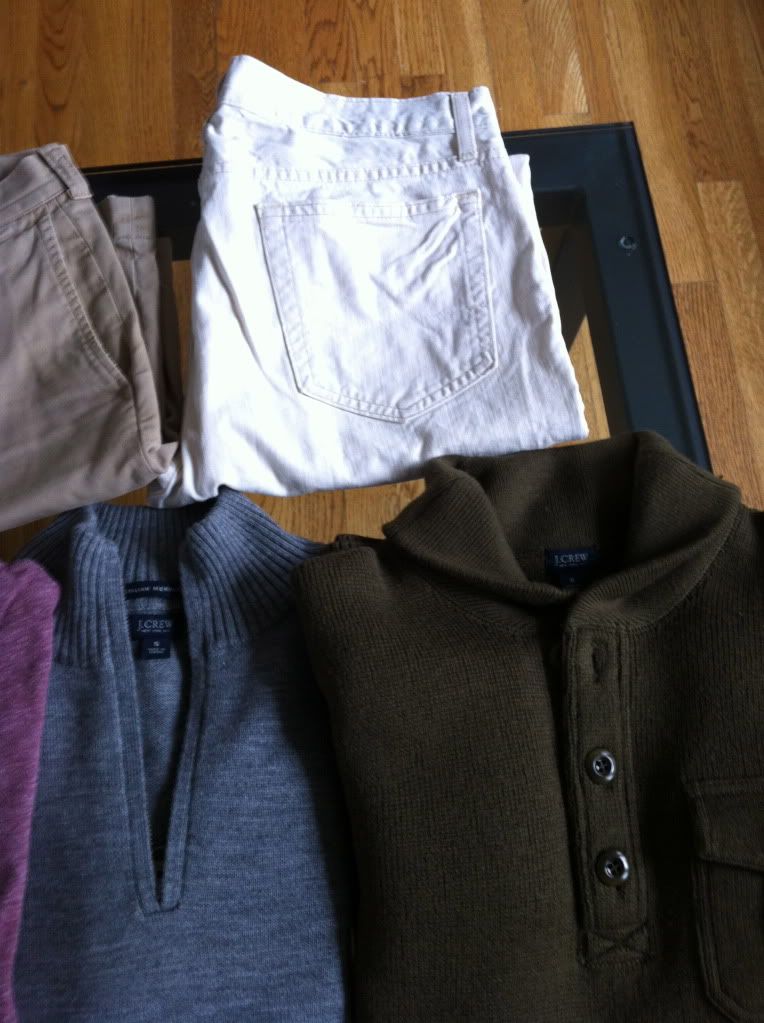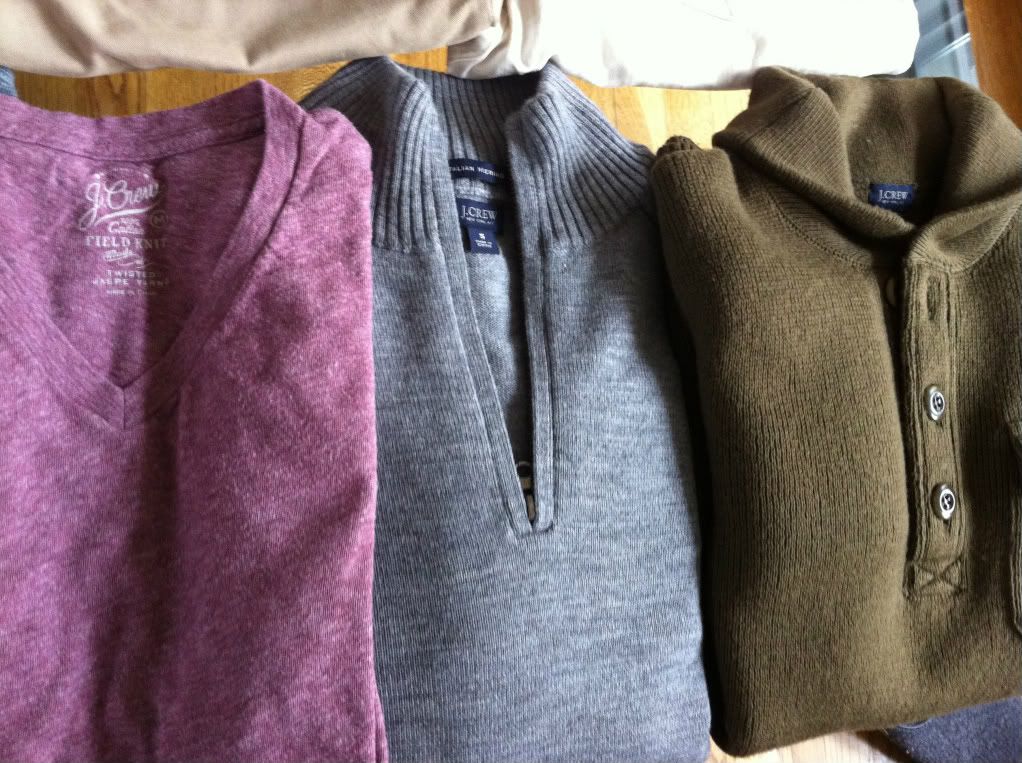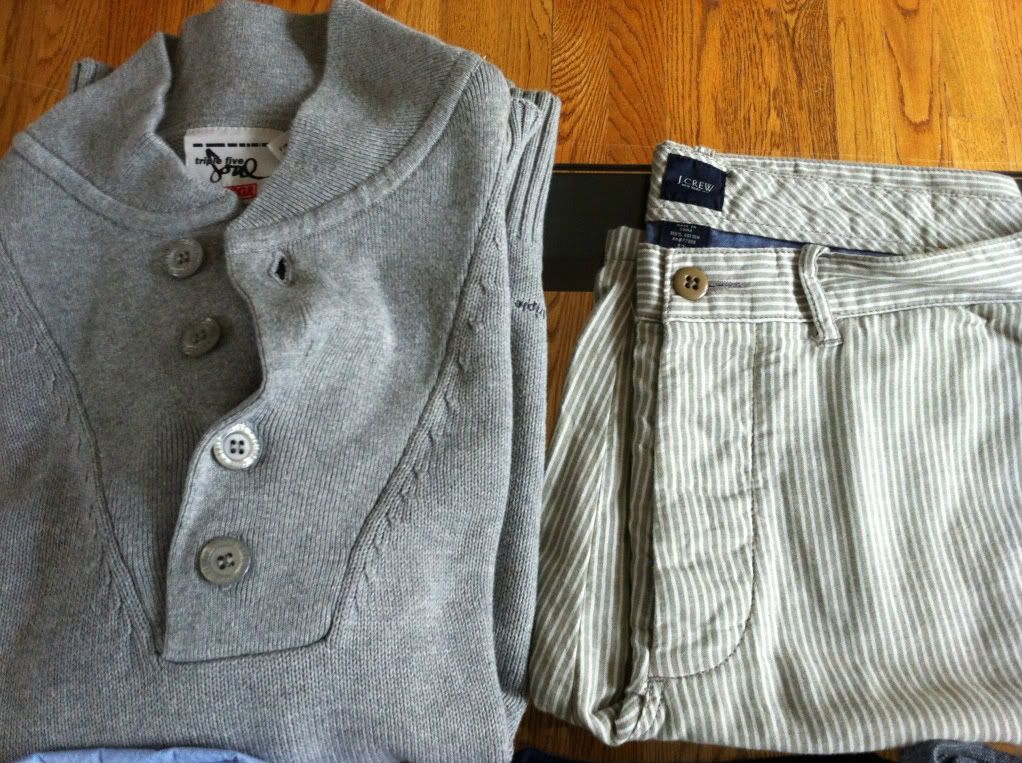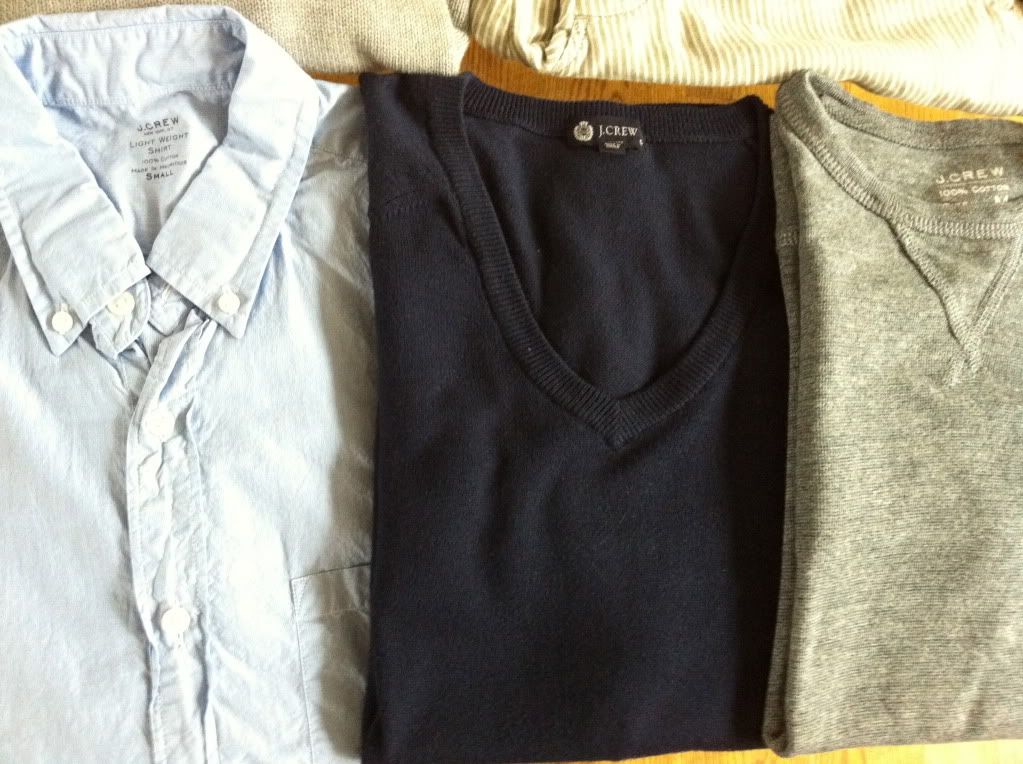 Prices dropped!
Edited by wildcat83 - 1/29/12 at 1:39pm