This Classified is Closed
For Sale:
Almost New 15 1/2 RLBL Blue End-on-End dress shirt
Will Ship To: CONUS

SOLD! To the man in Australia
I bought this about a year ago on the forum from another member NWT. The sleeves are about .5 too short for me so it has languished in my closet and it's time to part ways. fyi: I don't think I've worn it more than twice. Note the closeups of collar and sleeve ends: zero signs of wear.
It is a rich royal blue (the collar pic is the closest, but it's richer than that), light weight cotton, with an end-on-end weave that's only noticeable at point blank range (grin). The pictures make it look almost like it's striped but it doesn't present that way from more than 8" out.
Ralph Lauren, Black Label
15 1/2 neck, 100% cotton, Made in Italy, barrel cuffs, gauntlet buttons, no chest pocket. Neck button it slim, all other buttons are pretty thick MOP.
Fits slim - 18" shoulder, 25" sleeve (top of shoulder to edge of sleeve), 20" pit-to-pit, 31 1/2 length from bottom of collar.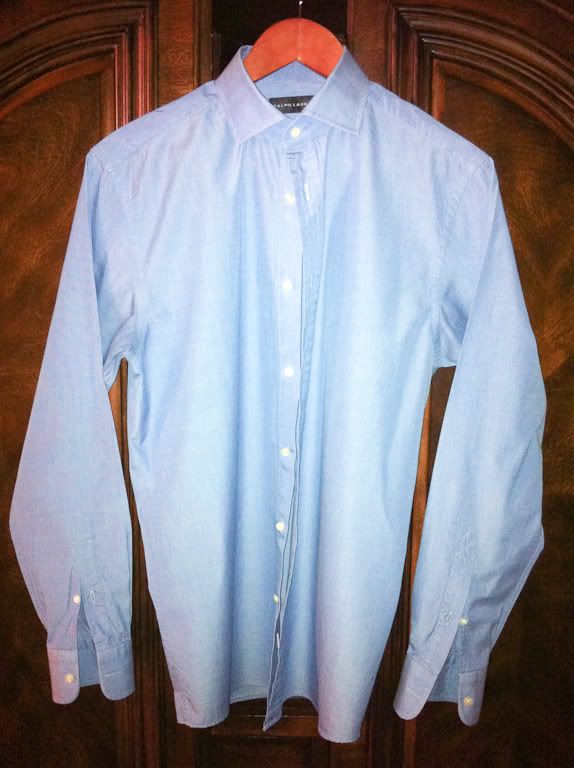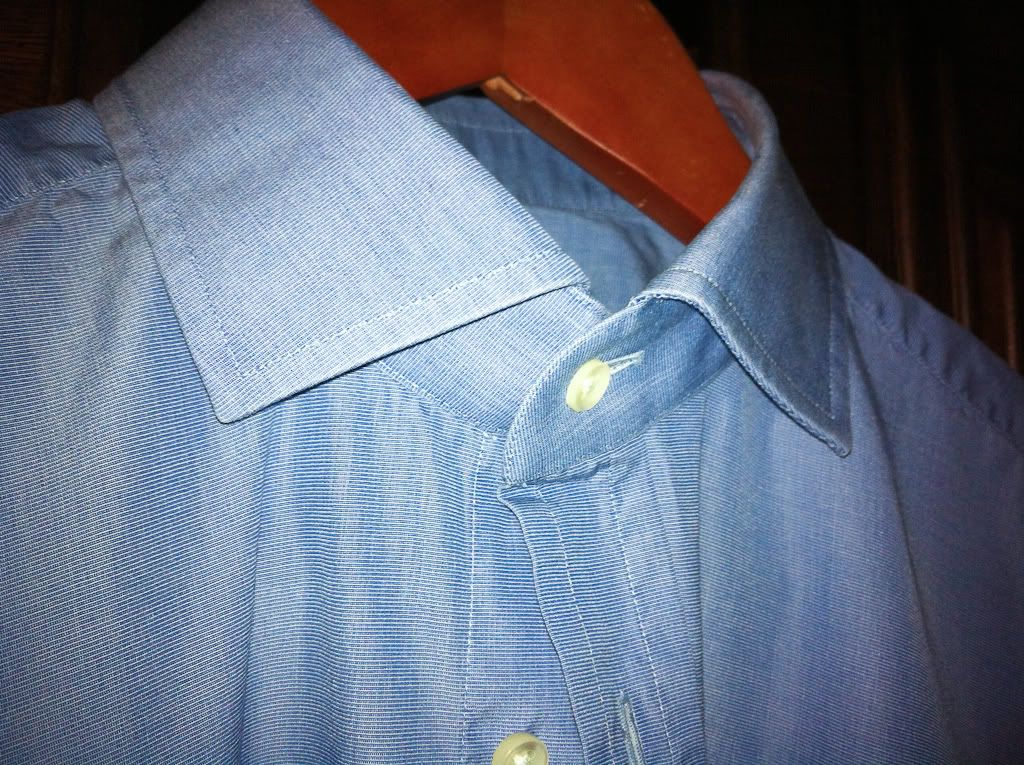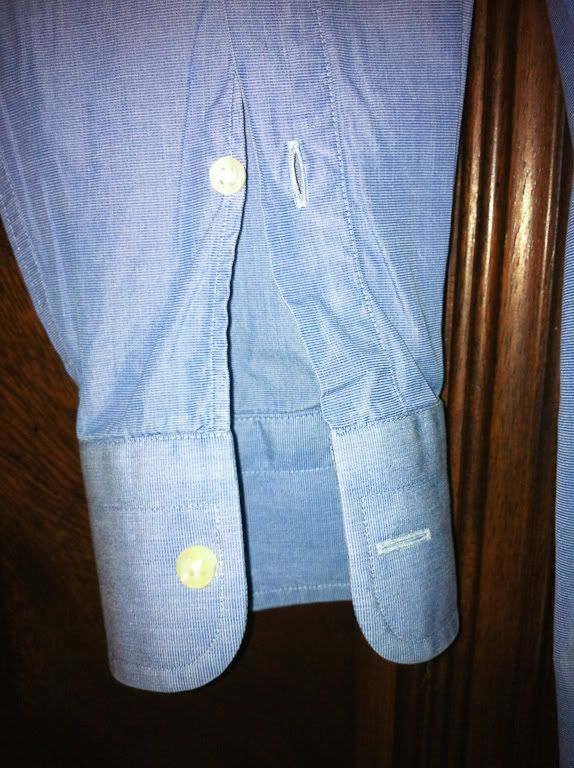 Edited by razl - 1/10/12 at 6:52pm