Haven't jumped into this realm yet, will do now with some 'scarole I saved up over the fall. I'd like something Neapolitan but suffice for a New York City winter. I have a fabric picked out, a rustic vintage tweed from Scabal, as I'm mostly in textured fabrics, so I was wondering if you guys could chime in with ideas, or even better, pictures of possible styles for me. There are of course the pics of Luca Rubinacci in Milan this fall, but I fear the low cut of his db won't be very practical in NYC.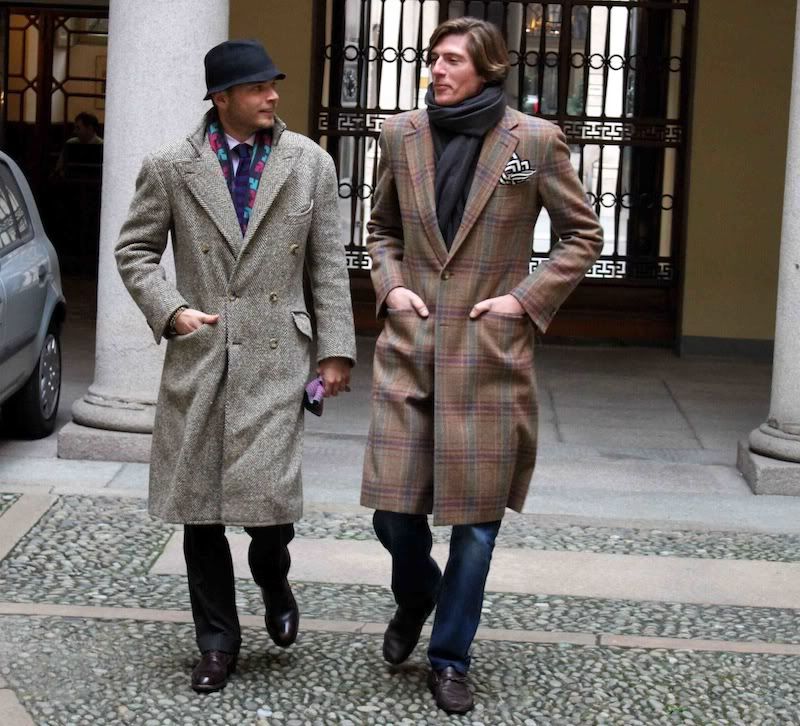 I remember seeing a picture of a dude wearing a pretty bold glen plaid db that was a 3 roll 2 that I liked a lot, but can't seem to find it now.
Anyway, would love for you guys to chime in...