This Classified is Closed
For Sale:
Clearout Sweaters - PRL, Banana Republic, JCrew, Cashmere (S&M)
Will Ship To: North America

Maintenance in my co-op is going up in 2012, so I'm trying to get ahead of it...selling some great items I don't use as often as I should.
Size Smalls all for $50 Size Mediums all for $65.
JCrew 100% Lambswool Red and Grey Rugby Stripe Zip Size Small (I also have this in Brown Argyle)
chest 21"
shoulders15.5"
Length 24"
Sleeves 24"
$old
RL Polo Creme and Navy Wool Handknit Cableknit Cricket Sweater Size Medium
Chest 21"
Shoulders 16"
Length 25"
Sleeves 26"
$old
LLBean Brown Made in Scotland Cable Knit Cardigan Vest Size Small
Chest 21"
Shoulders 17"
Length 22.5"
$old
BR Monogram Creme and Navy 100 % Cashmere V-Neck
Chest 20.5"
Shoulders 16"
Length 29"
Sleeves 24.5"
$old
Willing to include these three in the lot:
JCrew Medium 100% Cashmere Black V neck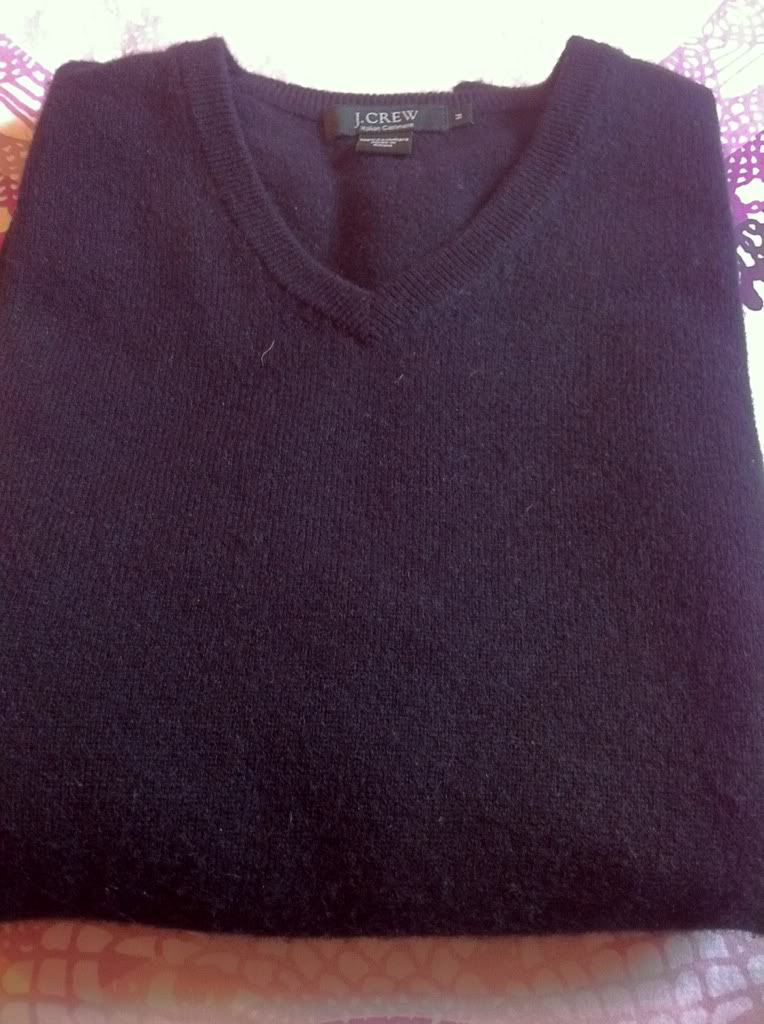 $old
Prices do not include shipping. I'd also be willing to split the 4% paypal fee, so add 2% to cover paypal. Shipping to North America only.
PICS having a hard time loading, will photobuckt them in later, if interested, please pm me for pics.
Edited by NewYorkIslander - 2/25/12 at 1:06pm