This Classified is Closed
For Sale:
ED ET AL Shoes - An introduction. (UPDATED: Link to better pictures in first post)
Will Ship To: Anywhere

Since we have been getting comments and PMs that our photos are unflattering, here's a link to a more professional shoot!
Dear members of Styleforum,
We are happy to announce that we are now open for international sales! All orders for international delivery will be handled personally by our internet commerce staff who will walk each customer through sizing issues to the best of their ability. We will provide widths and lengths of our shoes if requested.
As a starting base, our shoes are built on a standard E width. with our EU39 corresponding to a UK7 and so forth. Our sizes runs from EU39 - 46.
However, it is very difficult to fit every person perfectly over the internet. We realise that as our shoes are relatively new to the market, sizing issues will definitely arise. As such, we are prepared to take returns as long as the shoes are returned in unworn conditions.
As we are operating on low profit margins, we will not be able to bear the costs of return shipping and we do beg your understanding on this. All returns will be dealt with on a case-by-case basis and we will try our best to satisfy each and every customer.
We are using PayPal as our checkout portal. Our prices are based in Singapore dollars (SGD) and all conversions provided by us in this post are approximations. All prices listed does not include shipping and handling charges, and each customer will be advised as to those charges accordingly. An average shipment of shoes to the United States for example should cost about USD50.00 - 70.00. We primarily use DHL as our preferred shipper.
Please direct your enquiries to international@edetal.sg, or send us a PM. Our staff are on standby to serve you. Some frequently asked questions will be answered in the next post.
The Shenton (SGD250 or ~USD190)
The Esplanade (SGD250 or ~USD190)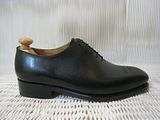 The Farqhuar (SGD350 or ~USD260)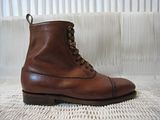 The Temasek (SGD250 or ~USD190)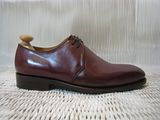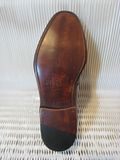 The Changi (SGD250 or ~USD190)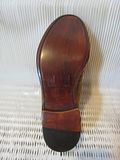 The Raffles (SGD250 or ~USD190)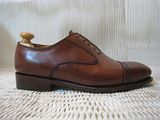 The Flyer (SGD250 or ~USD190)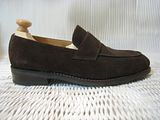 The Merlion (SGD250 or ~USD190)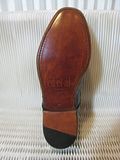 Edited by Edify, Inc - 12/16/11 at 11:50pm