Quote:
Originally Posted by
gyasih
Quote:
Originally Posted by
Charlie's Wardrobe
As promised (a day late), here are pics of my new MTO Meermins. These are probably the most boring MTO you will see, but they are for my wedding so...
Details: Black Freudenberg Calf, Maroon lining, Olfe Last, sunken toe taps.
Warning: Spoiler!
(Click to show)
Great looking shoes. Could you tell me when you placed your order?
Kev777, same question to you. I am looking forward to seeing the finished version
.
Hi Gyasih As soon as i have them in my mucky paws they'll be posted !! Just for info a couple lads have asked me to post pics of my DM's after 2 months or so of wearing, theyve been worn about 12-20 times or so over that period and i must say not hard just mainly in the evenings for social events and dropping into the pub......... so here they are and i have to also say i look after them !!!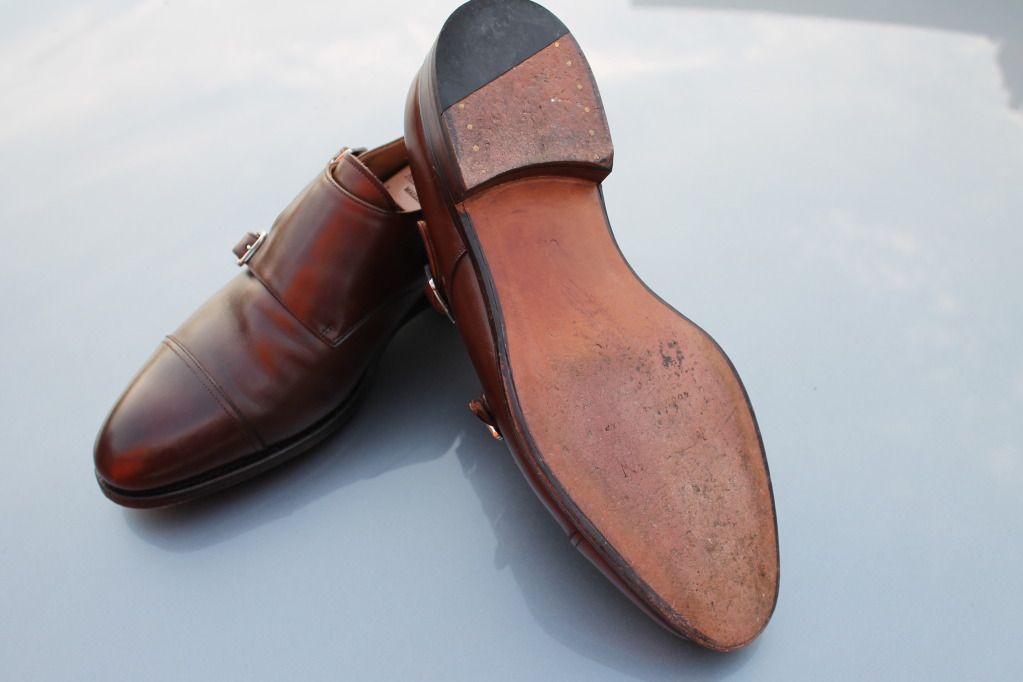 I took Fritzl,s and others advice and applied Dubbin to the soles and have to say it seems to work in keeping them looking Ok and a bit of resistance to the wet elements so I've now started applying a thin layer to most of my shoes now