Did some closet cleaning recently and came across a bunch of older ties that I haven't worn in quite some time, including 2 old favorites that I still loved despite their width (almost 4''). Enter
The Cordial Churchman
...
Since I've started wearing bows from time to time, but have a hard time finding many I like, I decided to give their
neck/bow tie conversion
service a try.
Mailed the ties off on October 26th and received the completed products this morning, along with a linen/silk
Lewis
I purchased at the same time.
before (silk on the left, wool on the right):
after: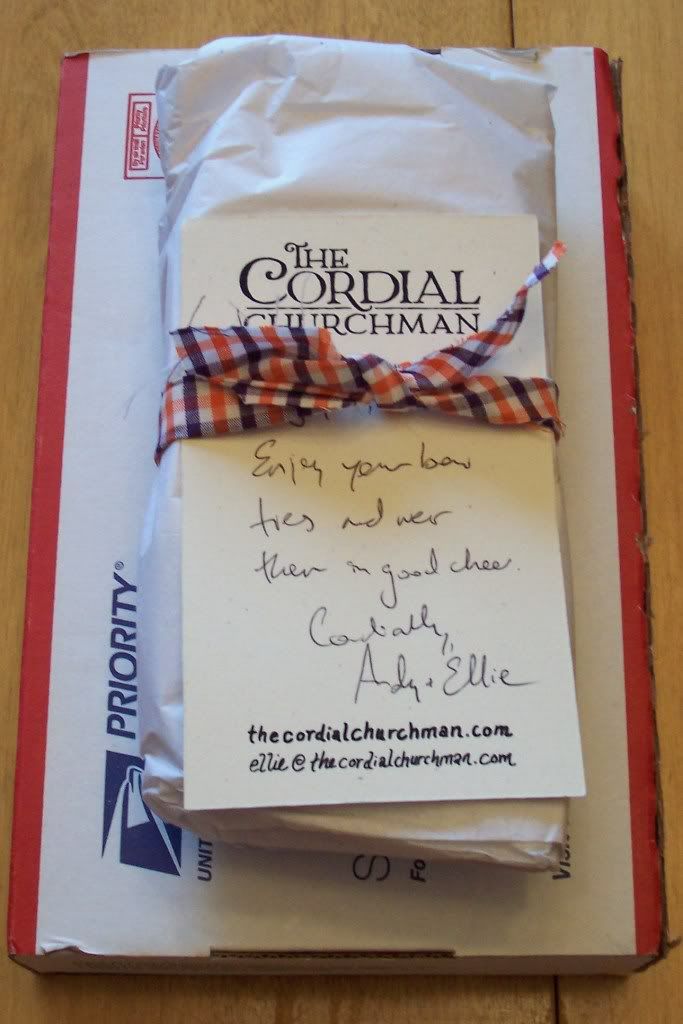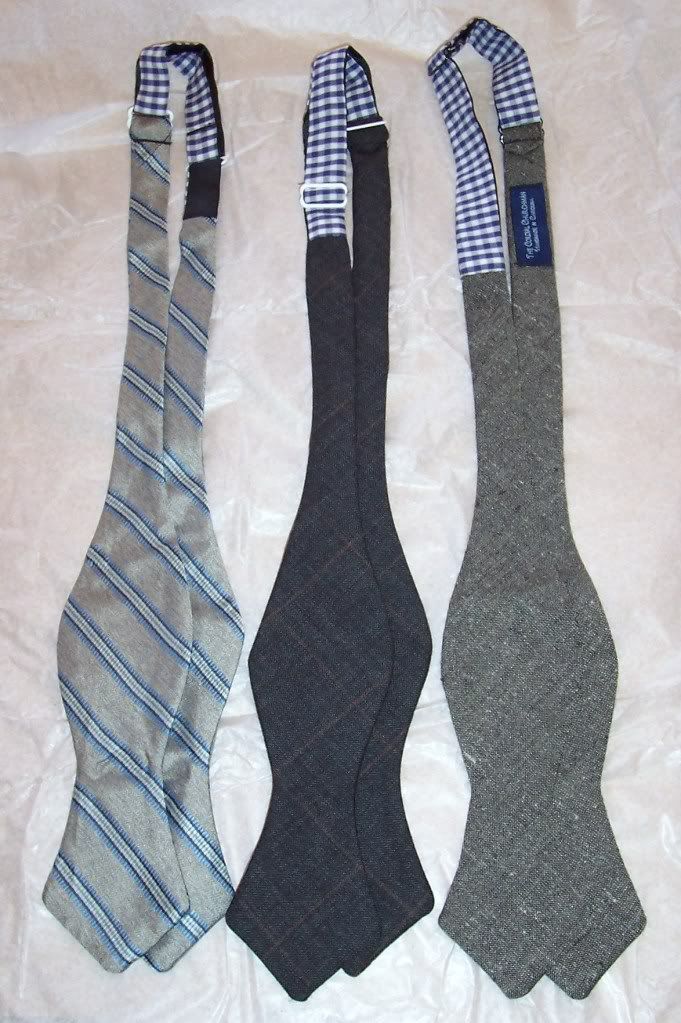 I'm extremely pleased with the craftsmanship, customer service and turnaround time (considering the forth and back cross-border delays) and highly recommend their products. I plan on purchasing from them again and will also likely use their conversion service again in the future.