For Sale:
Now $400 shipped (in the U.S.)
A Steed (Edwin Deboise) Bespoke Odd Jacket (Sports Coat).
This one-button jacket was made for me in August of 2009 by Mr. Deboise from Porter and Harding's Glorious Twelfth book. I believe the fabric is swatch number 25349.
I love the jacket and fabric, but even after some adjustments, it just doesn't fit my growing frame. This is a wonderful piece for anyone looking for a true draped jacket.
The jacket measures as follows:
Chest: (across the front, one inch below the pits, x 2). 43.5 inches
Length: (from the bottom of the collar to bottom of the jacket). 29.5 inches
Sleeve Length: 21.25 inches
Shoulders: (point-to-point) 18 inches
Waist: (across the button, x2) 39 inches
So in essence, a large-ish 40r
If you have any questions, please do not hesitate to ask.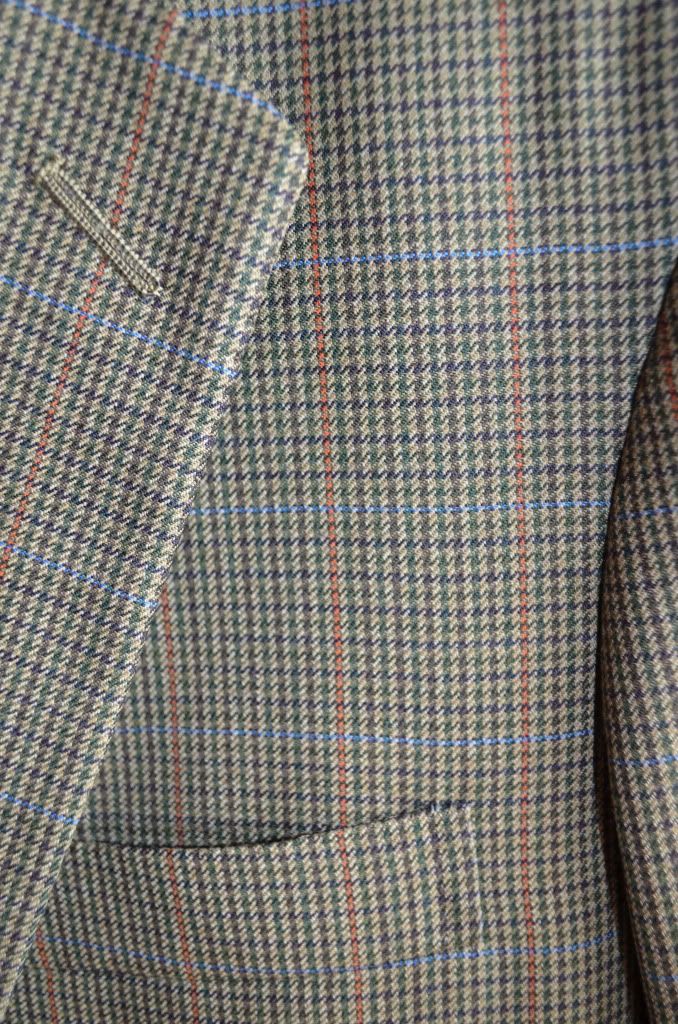 Edited by S. Able - 12/4/11 at 2:37pm