This Classified is Closed
For Sale:
LAST Price Cut *** NWT SUPER THICK JOHNSTONS 100% CASHMERE SWEATERS MADE IN SCOTLAND
Will Ship To: Anywhere

One last price drop before return.
Here I have three NWT SUPER THICK Johnstons 100% Scotland cashmere sweaters. These are among the best quality I have seen and yarns are unbelievably soft. When I say they are thick I am not joking. To put things in proportion, I show you a few pictures below. The pink sweater in these pictures is a standard $398 PRL cashmere sweater. Next to the Johnstons sweaters, it looks feather light.
Measuring cashmere sweaters is only meant to be approximate and I added my only estimate of the fit as reference.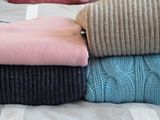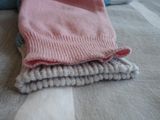 #1: 8-ply cable knit, tagged as size 42, but measures more suitable for a size 40R. p-2-p 20", center neck to end of sleeves 34", shoulder to bottom 26",
SOLD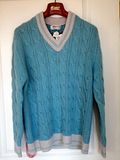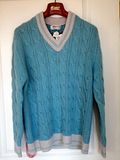 #2: 6-ply in a tight stripe pattern, tagged as size 44, suitable for size 42R-44R. p-2-p 22 1/4", center neck to end of sleeves 36" (end of cuff is meant to be folded up), shoulder to bottom 27", $300 -> $290 -> $275 -> $250 + shipping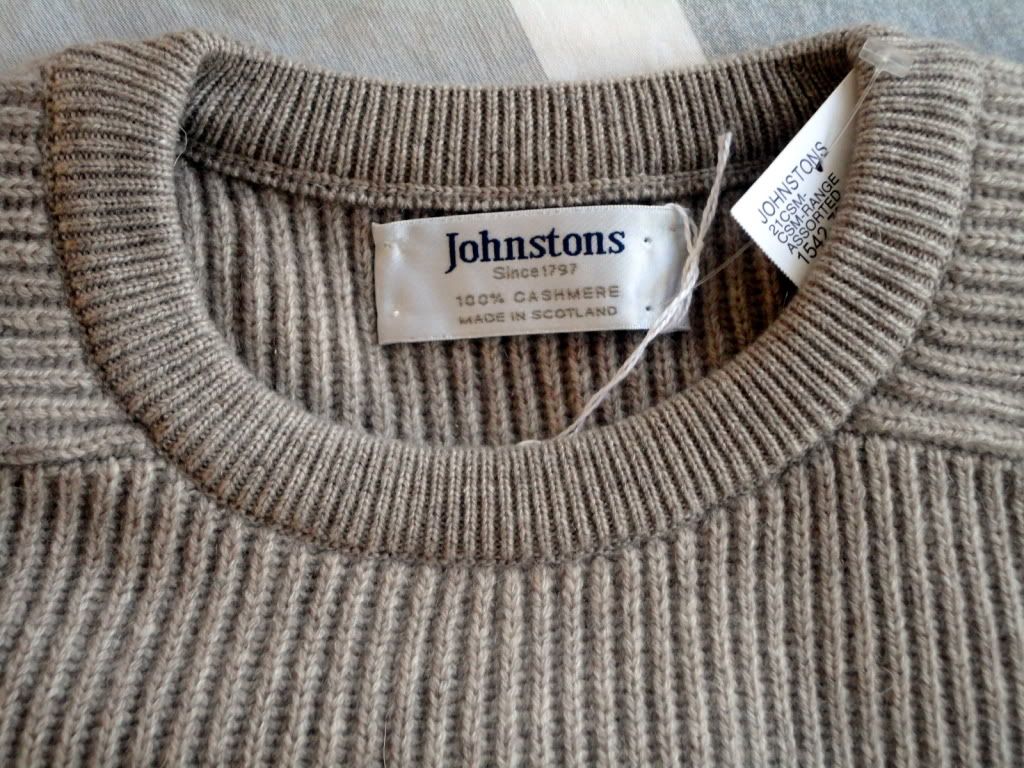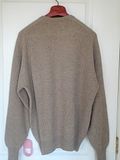 #3: 6-ply in a tight stripe pattern, mistagged as size 48, should be a size 42 or 44, suitable for size 42R-44R. p-2-p 22", center neck to end of sleeves 35" (end of cuff is meant to be folded up), shoulder to bottom 27", $300 -> $290 -> $275 -> $250 + shipping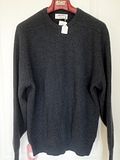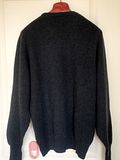 Edited by wj2009 - 12/13/11 at 4:57pm