This Classified is Closed
For Sale:
drakes & bb staple ties, johnstons cashmere scarfs, talbott & bb pocket squares
Will Ship To: Anywhere

price drops 11/26!!!
all of these items are "new without tags", but because the last two items i've purchased advertised that way were used
I'm going to say that everything is in mint used condition (except the ones that are NWT)
all prices include US shipping, take $5 off each additional item
2 Robert Talbot pocket squares - pink linen (no brand tag) and light lavender/blue check cotton (tag detatched) - dropped $26 for both!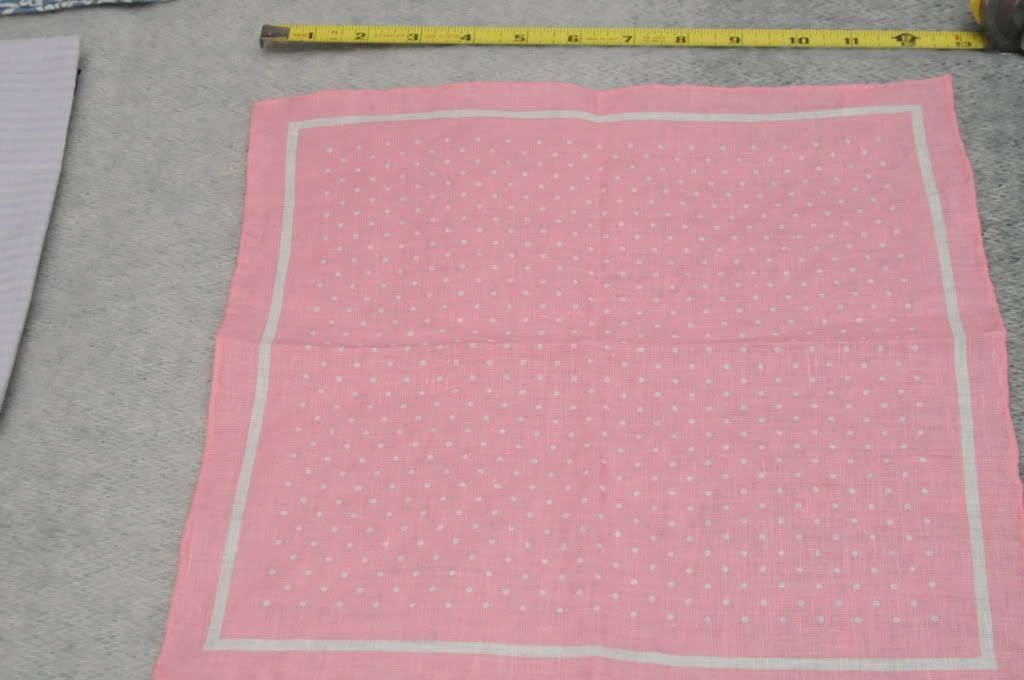 Brooks Brothers silk lavender pocket square (folded in 1/4s for the pic) - $30>>25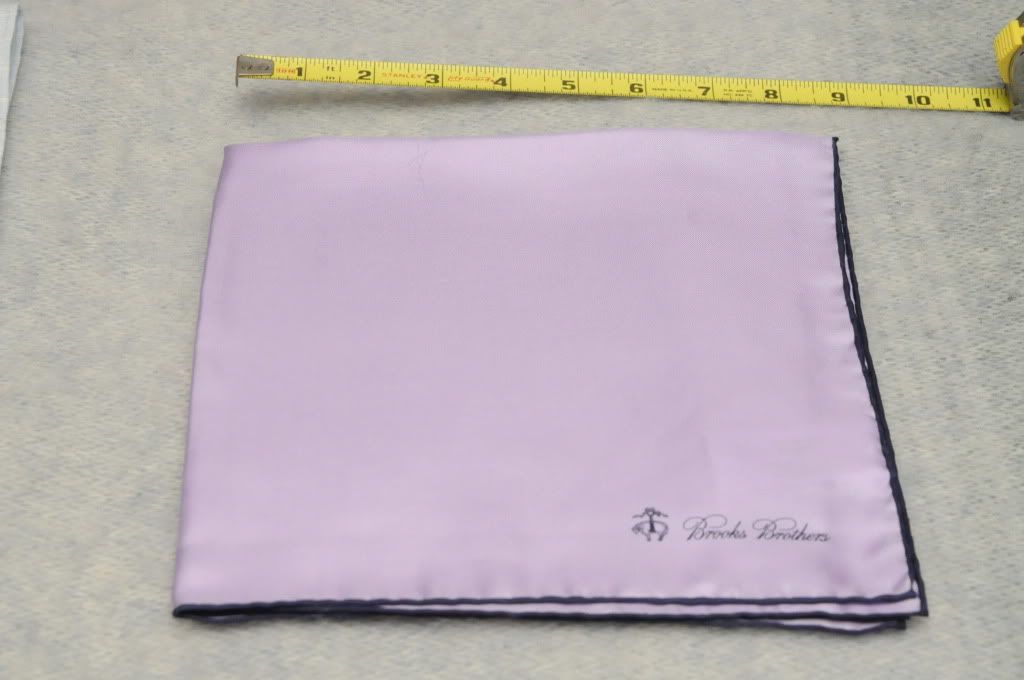 Generic linen pocket square, very light blue/grey with white windowpane - $OLD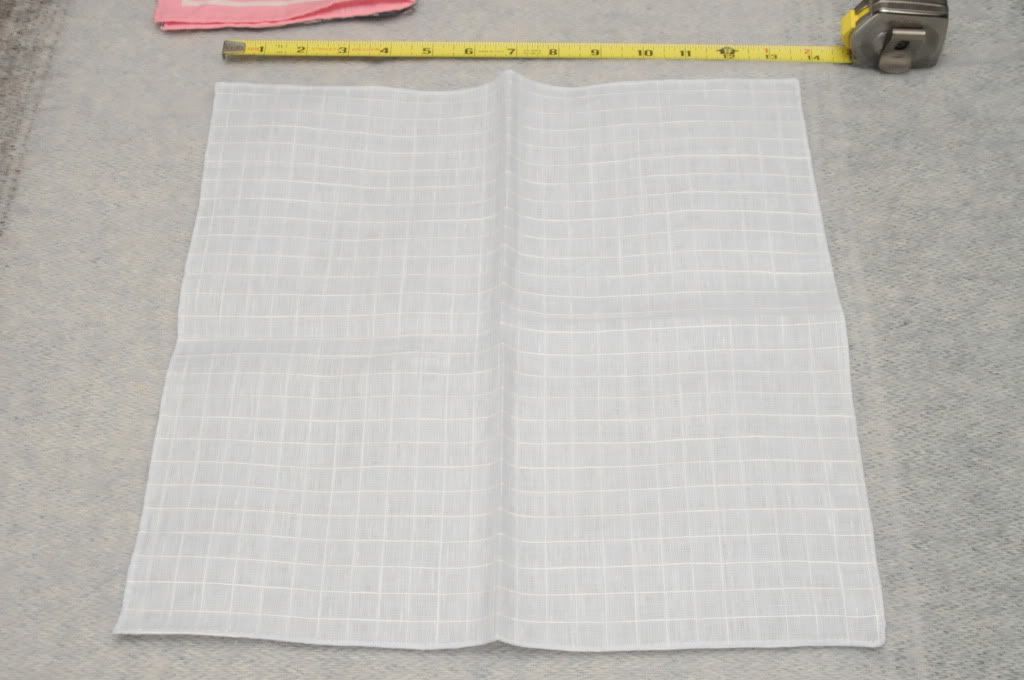 Brooks Brothers (1st quality) bow tie, maroon with sky blue pindots - $35>>30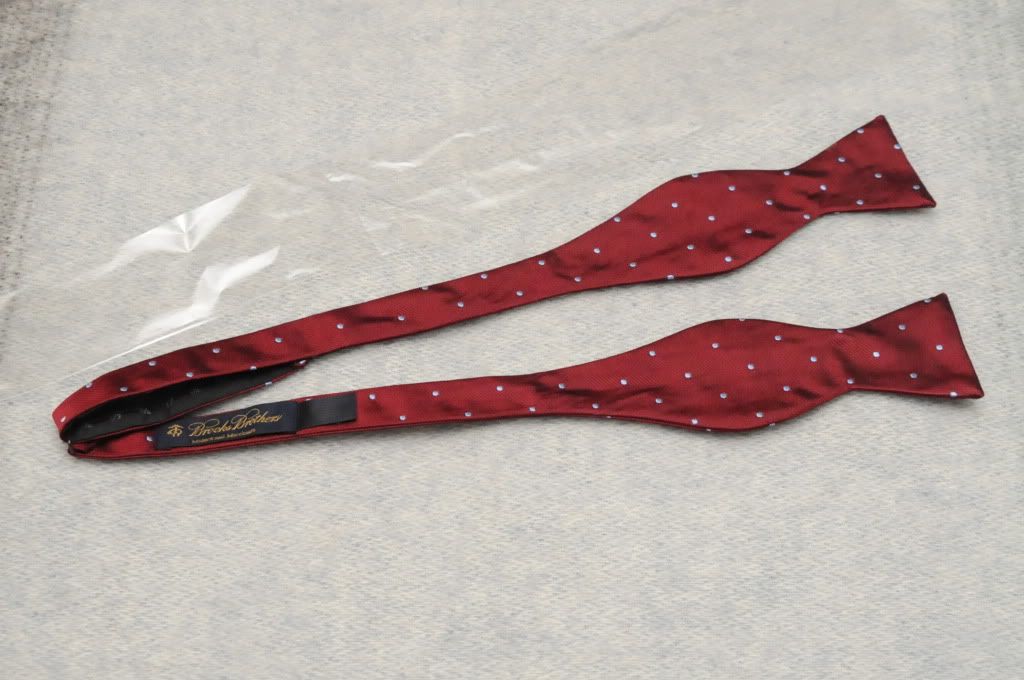 SCARVES L-R
Brooks Brothers 100% alpaca navy blue NWT - $OLD
Johnstons 100% Cashmere Glen Plaid - $OLD (really soft hand)
Johnstons 100% Cashmere Blue Plaid - $OLD
Jos A. Banks 100% Cashmere camel/charcoal plaid - $35>>30 - it may be JaB, but it is a 100% cashmere scarf in a staple pattern for $30!!!
all but the Broosk Brothers have had the maker/material tags detatched (i do this to all my scarves), but they are included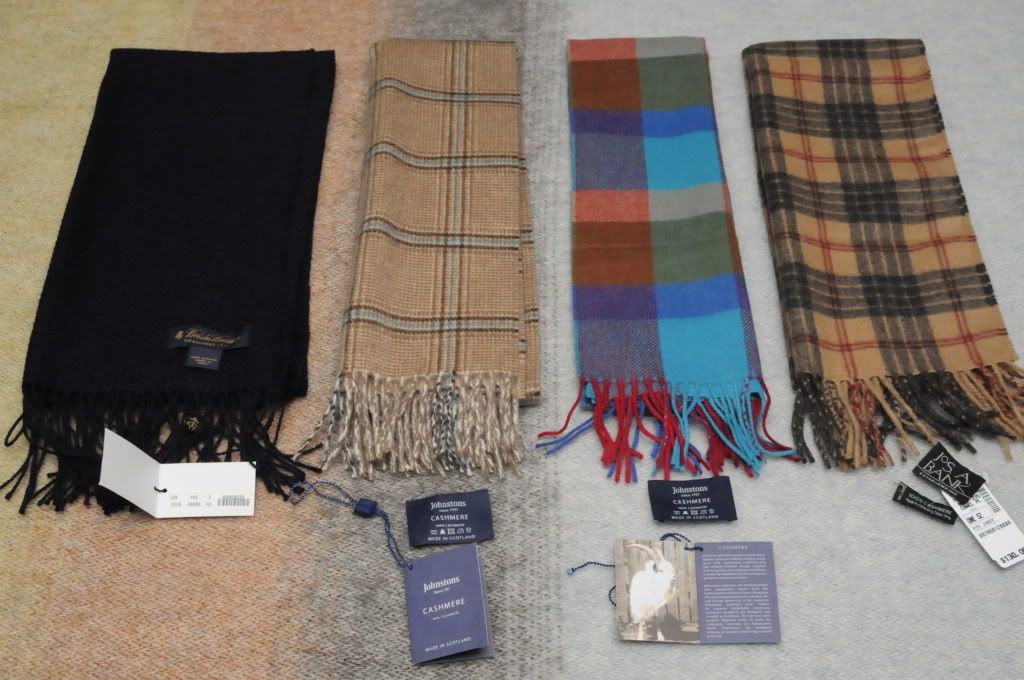 Edited by celeste_pista - 11/28/11 at 8:34pm