I think i start to get fashion now a lil bit....
Today i went downtown browsed shoe stores for some good hours and tried on prolly about 20 pair of diff boots.. some was good, but alot was meh. I had the intention of buying a redwing shoes, But when I tried alot of their shoes.. I find them very bulky and retain too much "Workboot" style. Anyhow, I still bought the 877 because it was unique and had a flare about it. Also because I desperately needed a new pair of shoes since my current pair have of holes in them, which is not pleasant when it was wet outside.
The boot cost about $300 after tax which is quite a lot in my opinion, and I know you some of you guys beg differ. After buying the boots i started thinking about the future of my wardrobe. I wanted to build a serious look..that masculine look, like this..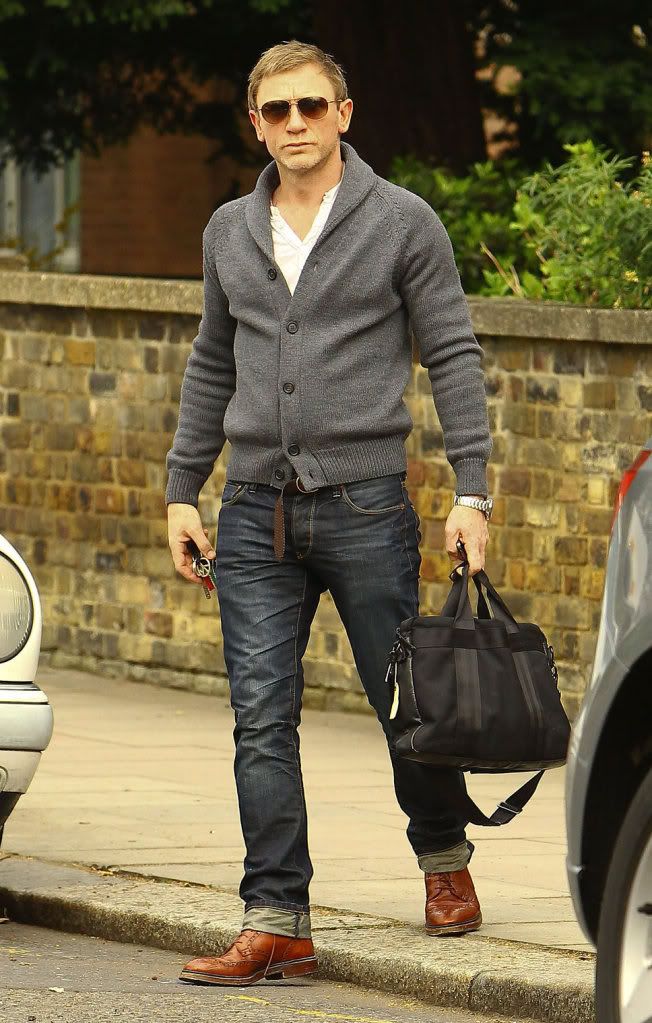 I guess the Clooney Look if you can call it that!
I wanted to build my wardrobe 1 piece at a time....starting at the bottom and I want to start with a nice pair of winter boots. I had a vision of what I want. Nice black/brown laced winterboots. Black fitting peacoat, Dark fitting jeans, some wool scarf... It would exude confidence, and style. THEN those 877 started to look silly... white high sole.. it feels a lil bit like wearing UGGs, I mean Clooney wouldnt wear those... It just wouldnt fit with the rest of the future wardrobe. I know that redwings are a very reliable brand of shoes.. and they are much more workboots then a fashion icon.
now heres is some of the things i learned about while on this forum, there is ALOT of designer out there but a lot of them are not good. their product may look nice( All saints,H&M) but the designer themselves tend to go for whatever look is "in" and then mass produce the style but the item itself wont last, neither will the style... so you kinda become this fashion victim perpetually aimlessly follow fashion wherever it takes you.
Now here is what I want to ask you guys...
where i can i find a nice pair of dark laced boots(6 -8 inches) that will last for a bit, sleek but also is quite good looking(classic/timeless items)??
Please be gentle, I am a student and I do not have too much money to spent!!