This Classified is Closed
For Sale:
*Drop 11/01* Oxxford Highest Quality Custom suit perfect for Size 40
Will Ship To: Anywhere

Oxxford Highest Quality Custom Suit Size 40
This is an extraordinarily beautiful suit, I don't wear it enough so out it goes -- cleaning out the closet before a move. It was worn less than 5 times and is only 1.5 yrs old. It was not made for me but I purchased it still basted, sleeves and hem unfinished. You won't see many Oxxford suits cut like this. Handmade button holes. Gorgeous fabric.
I've sold numerous items on styleforum, most of which were prior to the updated website, so my feedback (or whatever they call it) is not high but note my post count -- I've been around. I also have sold items on ebay as
nomdegali
(100% feedback score 47).
This suit is currently for sale on ebay at a higher price
.
Free tie with purchase of suit from my tie thread
here
.
Measurements
Jacket: Unmarked Size 40
Side Vents
Pit to Pit: 21"
Waist: 18.75"
Shoulder: 18.75"
Lapel: 4" at top
Sleeve: 25.25"
Length: 30.5"
Waist: 34"
Inseam: 31.75" + 2" inside
From top of pant to hem: 42"
Rise: 11"
Width at calf: 12"
Width at Knee (18" up from hem): 10.25"
Leg Opening: 8.75"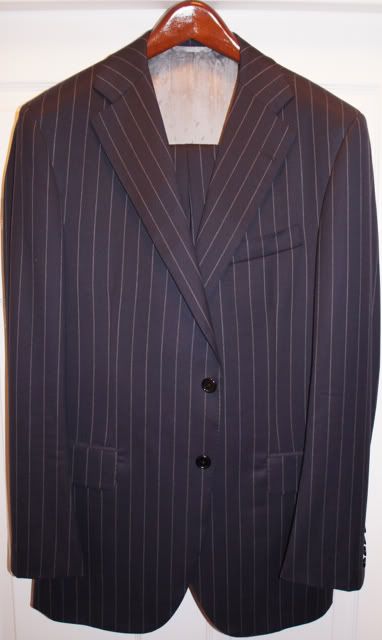 To hold a flower in the lapel: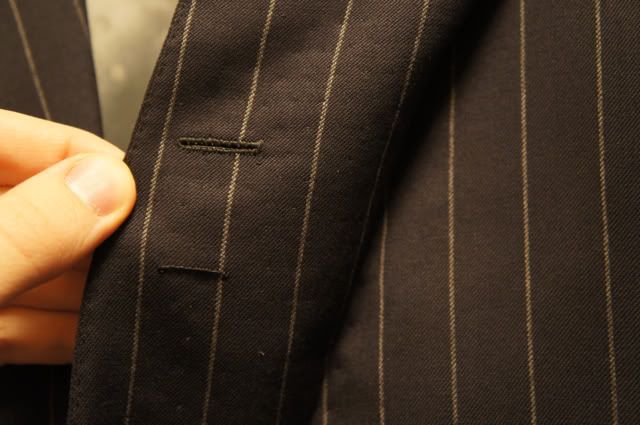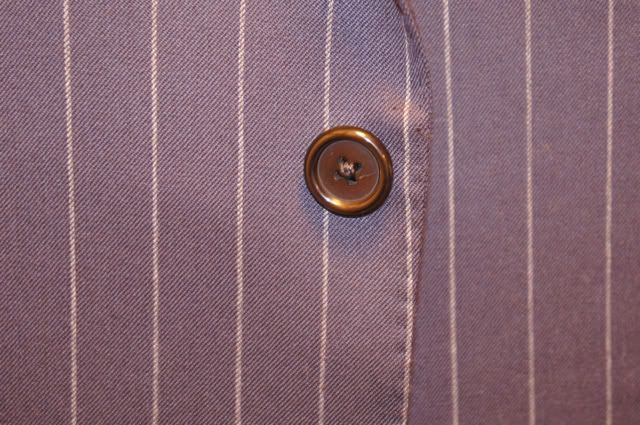 Most accurate color: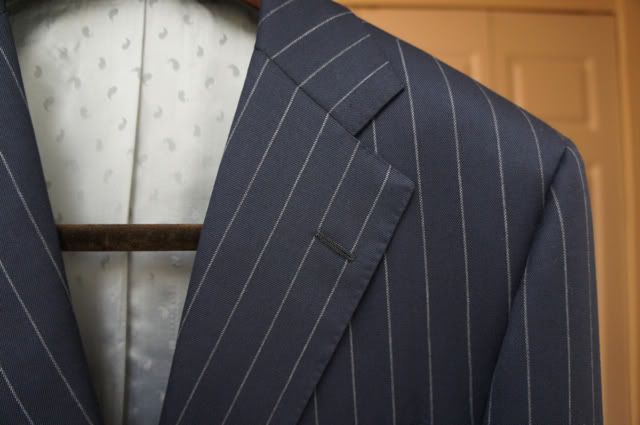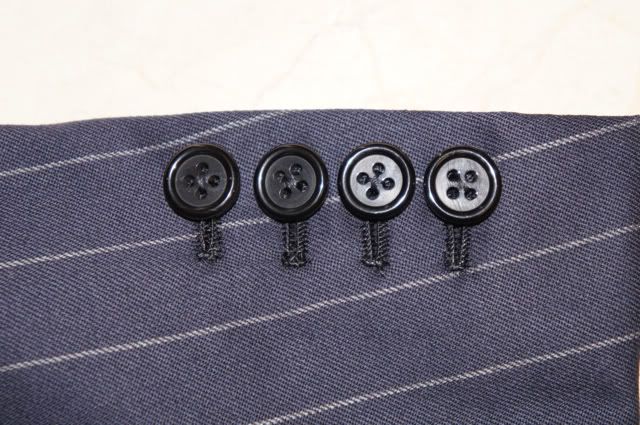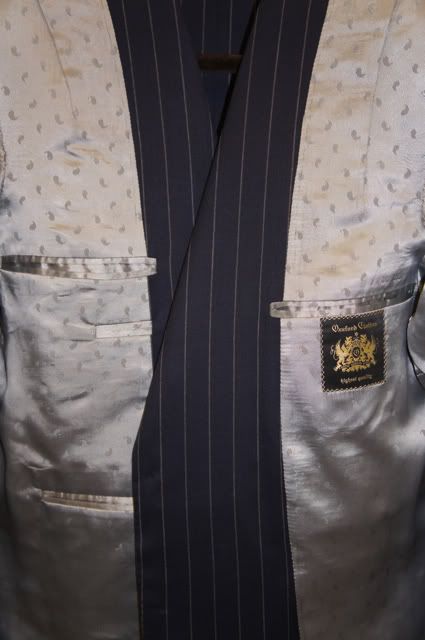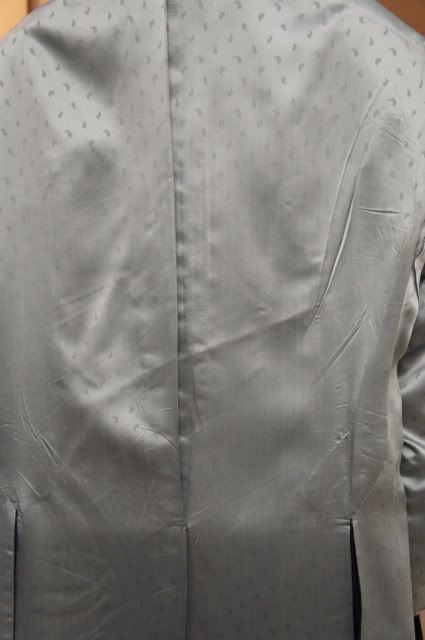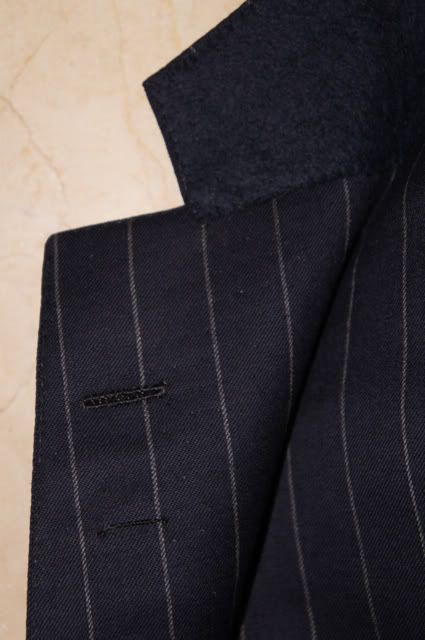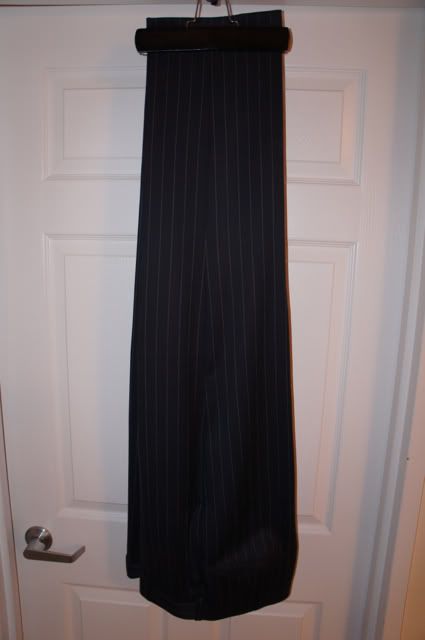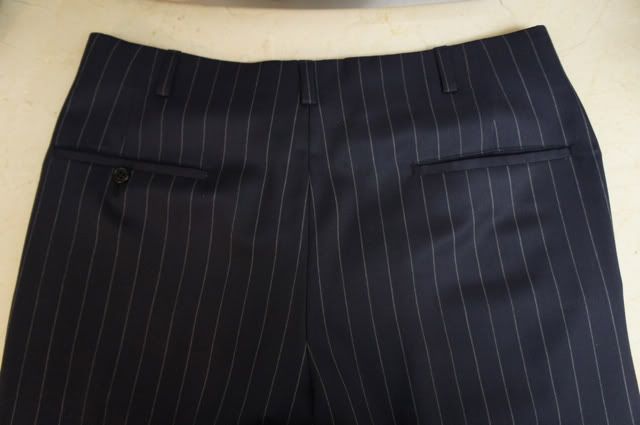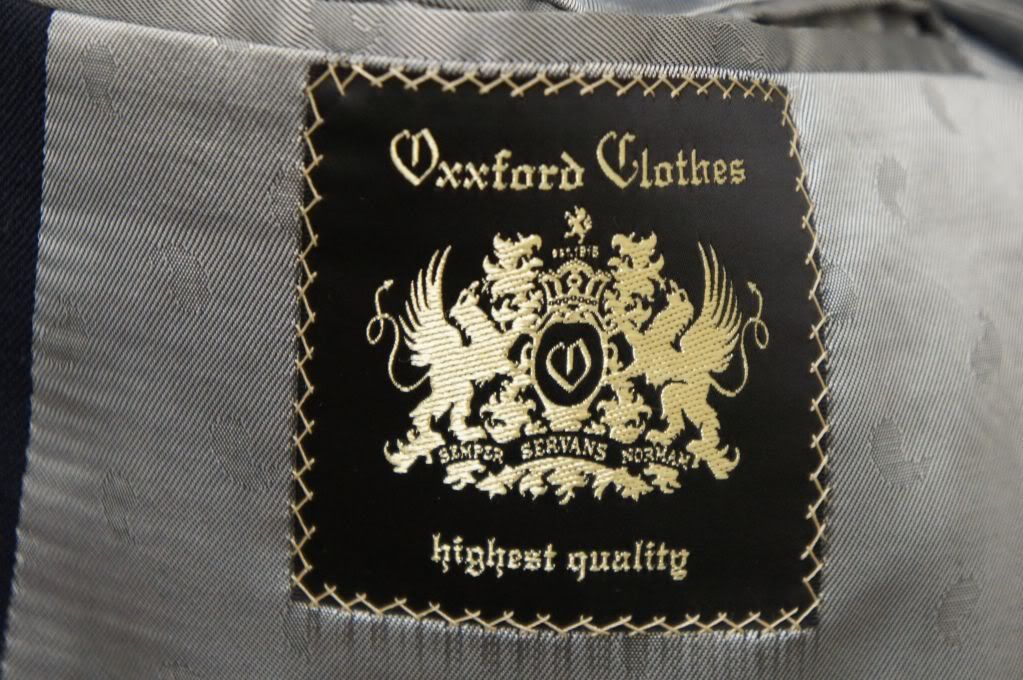 Edited by dv3 - 11/4/11 at 6:00pm