Lots of discussion about this process and how it "cleans" the denim without too much indigo loss. Saw a bitching thread about this I believe on Super Future where some skinny guy dipped in the Dead Sea and came out with great fades, so i decided to give it a go being that it was 85 degrees in NYC yesterday, then post the results here.
A little background on the jeans:
APC New Standards, purchased about 3 years ago, and although they've been rotated, these have been my number 1 jean, with spells of wearing them weeks at a time. They were dry cleaned ONCE after a fire in my apartment building but that was it. The fit on these for me is a bit looser than I'd like, but not much. I usually have to wear a belt with them, unless I want to look like a 20 something dirty hipster that wants to look like he doesn't make as much money as he does off of mommy and daddy's stock options.
Here are pics before the dunk yesterday:
Warning: Spoiler!
(Click to show)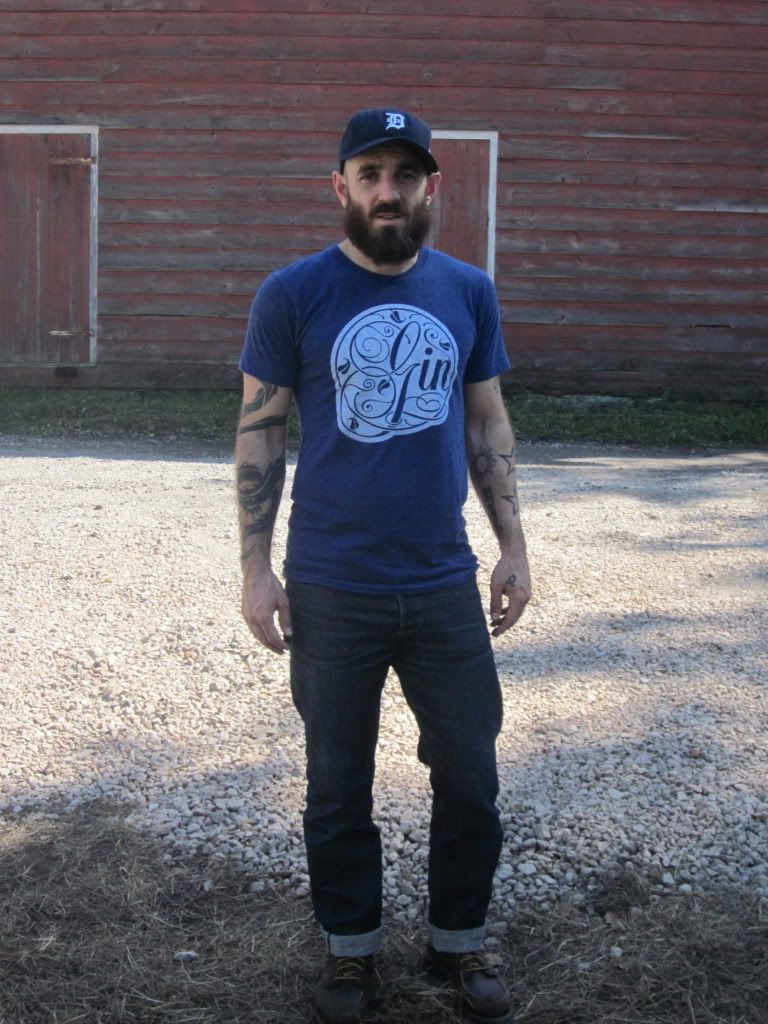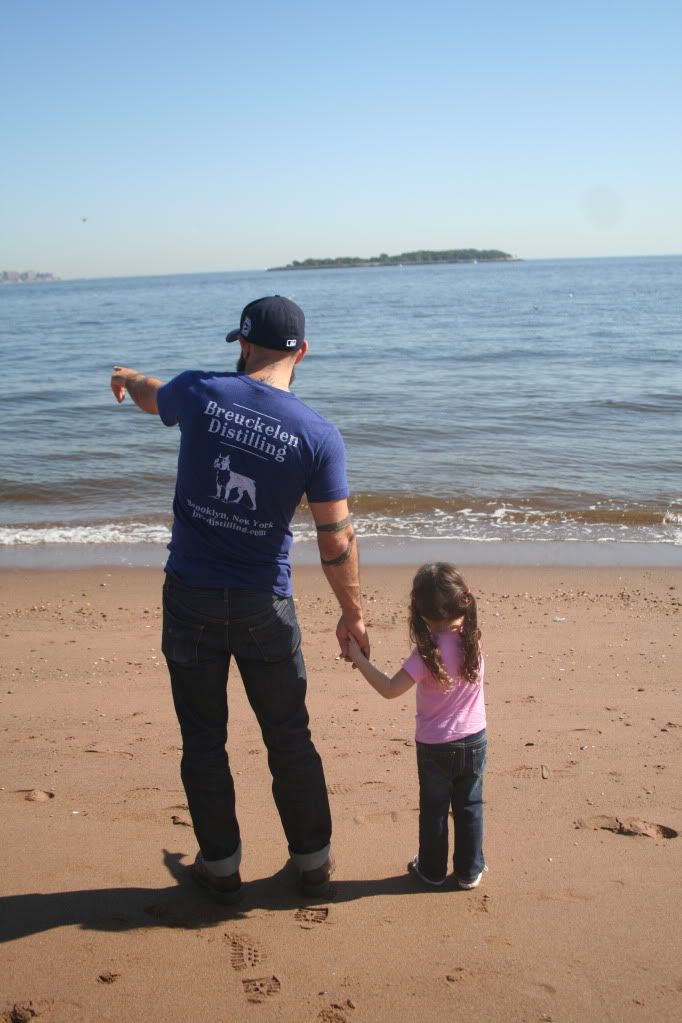 The first thing I did was unroll the three cuffs I had (thought it was only two). Then, I slowly waded into the (cooler than I thought they'd be) waters off of South Beach on Staten Island while the Mrs snapped away. I walked in, sloshed around a bit in the salty, polluted liquid, and then came out for a stretch (a few squats, some hamstring stretches etc)
Warning: Spoiler!
(Click to show)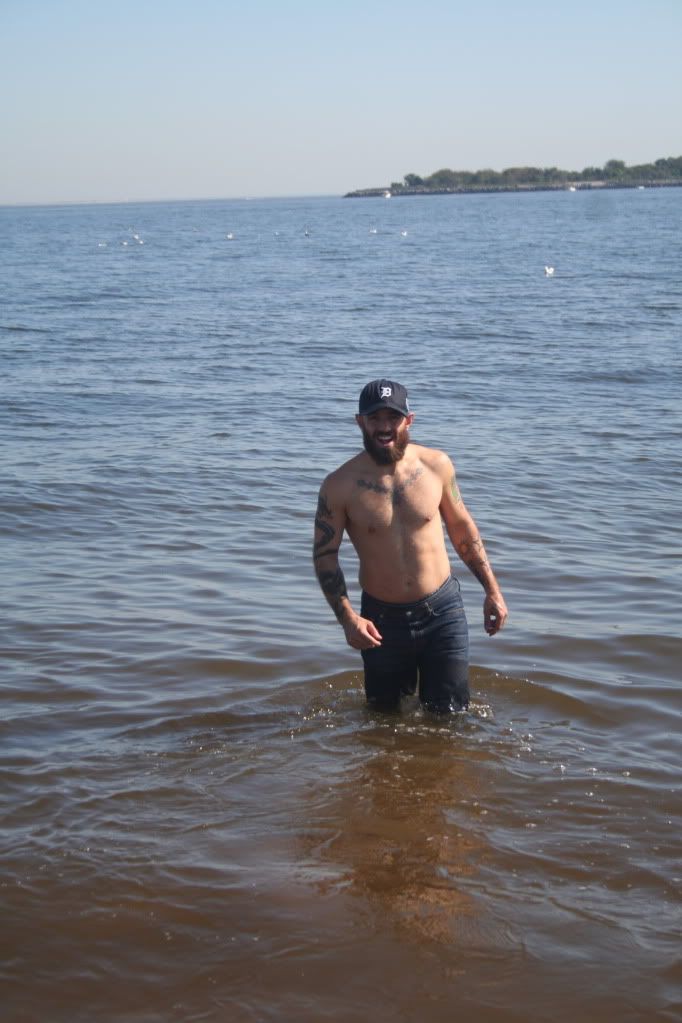 and then went right back in.
After making sure there were no needles in the sand, I walked around on my knees for a bit and did some more stretches fully immersed in the water. I then stood at the shore and grabbed some sand and rocks and rubbed it all over the front and back of the jeans before going back in to rinse off.
Then, I came out and made my way farther up the shore to some finer sand, and applied that to the front and back as well.
Warning: Spoiler!
(Click to show)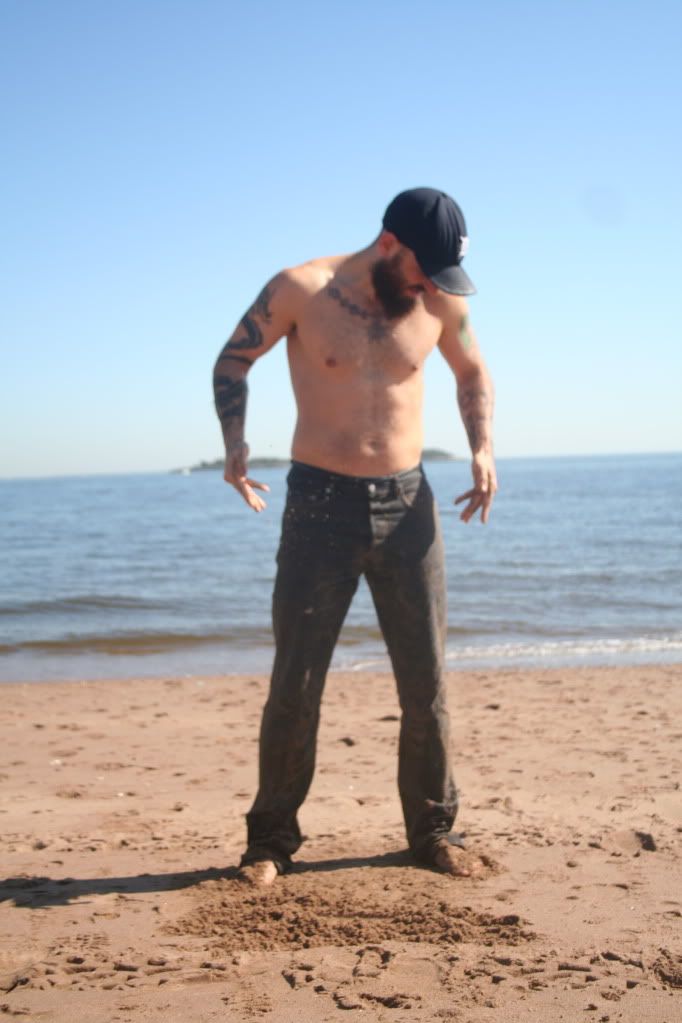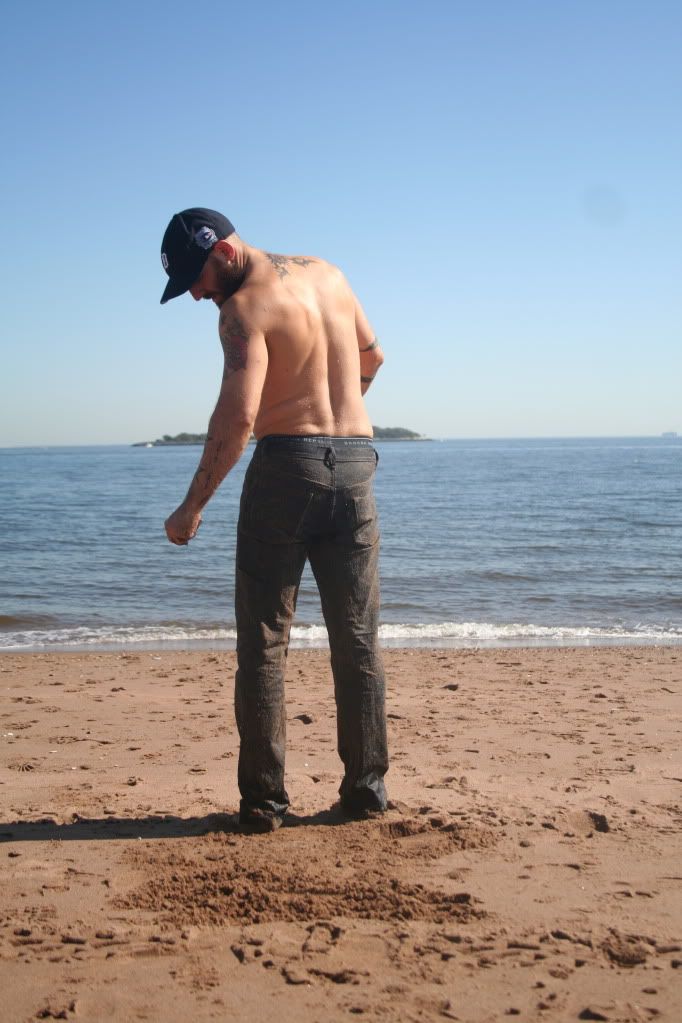 Back into the water I went, to rinse off this last abrasive "wash". I kept the jeans on and laid a towel over the drivers seat and then drove to my folks house for dinner. When I got there, I immediately took the drying jeans off, and after shaking and slapping the excess sand out, I placed them on the back deck in the sun to dry.
Warning: Spoiler!
(Click to show)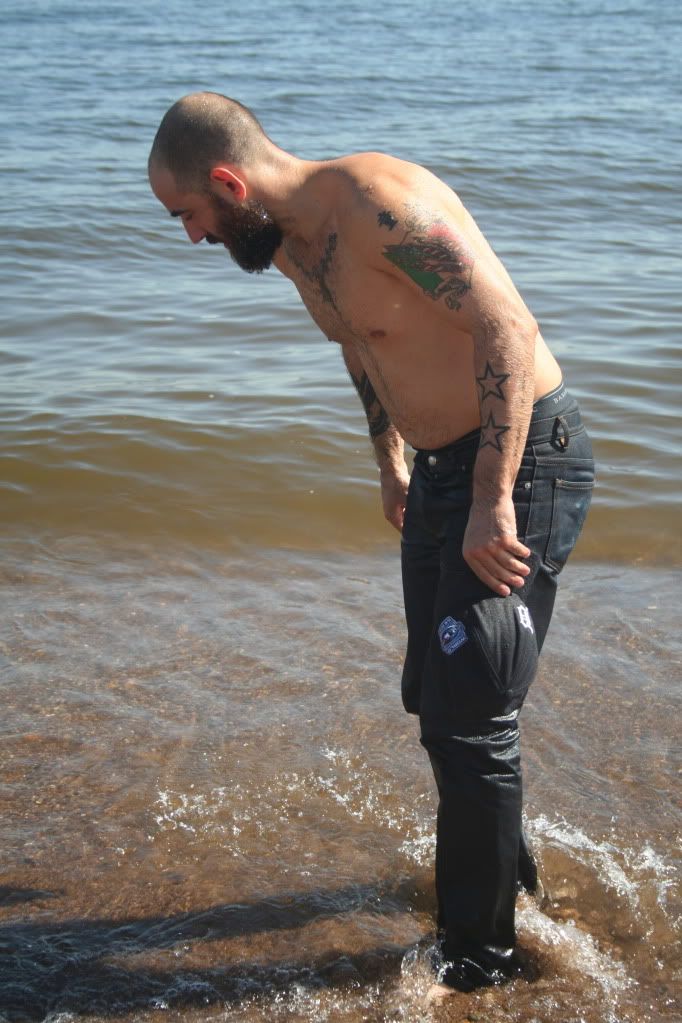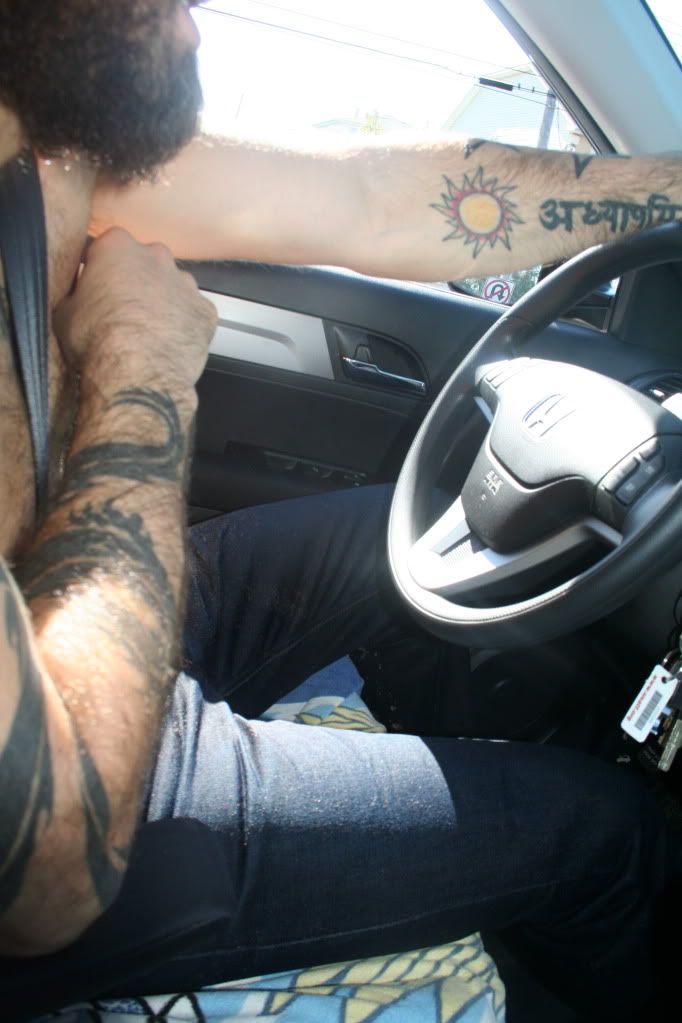 After they were mostly dry, what I noticed forst was just how STIFF these bad boys were. Not quite as stiff as the jeans from the SF thread in the Dead Sea, but they could have stood up against a wall if I let them completely dry. Instead, when I got back to my place, and put the kids to sleep, I threw the jeans back on, and wore them around the house for an hour or so. I hung them by child protective hook on my window and this is what I woke up to today:
Warning: Spoiler!
(Click to show)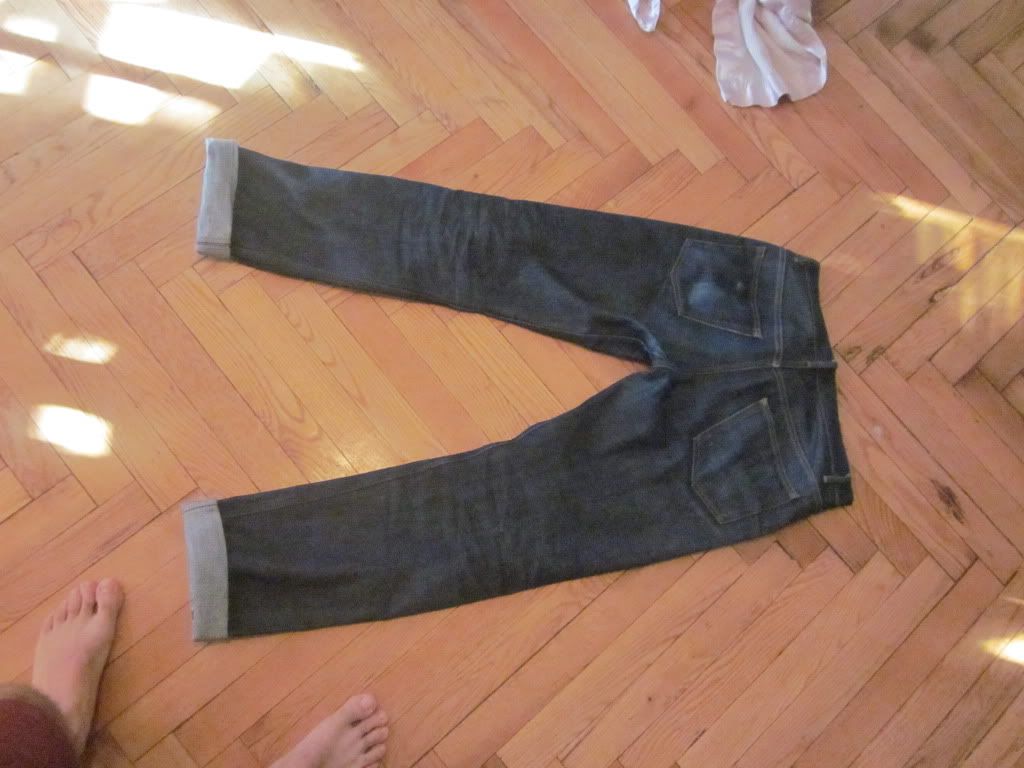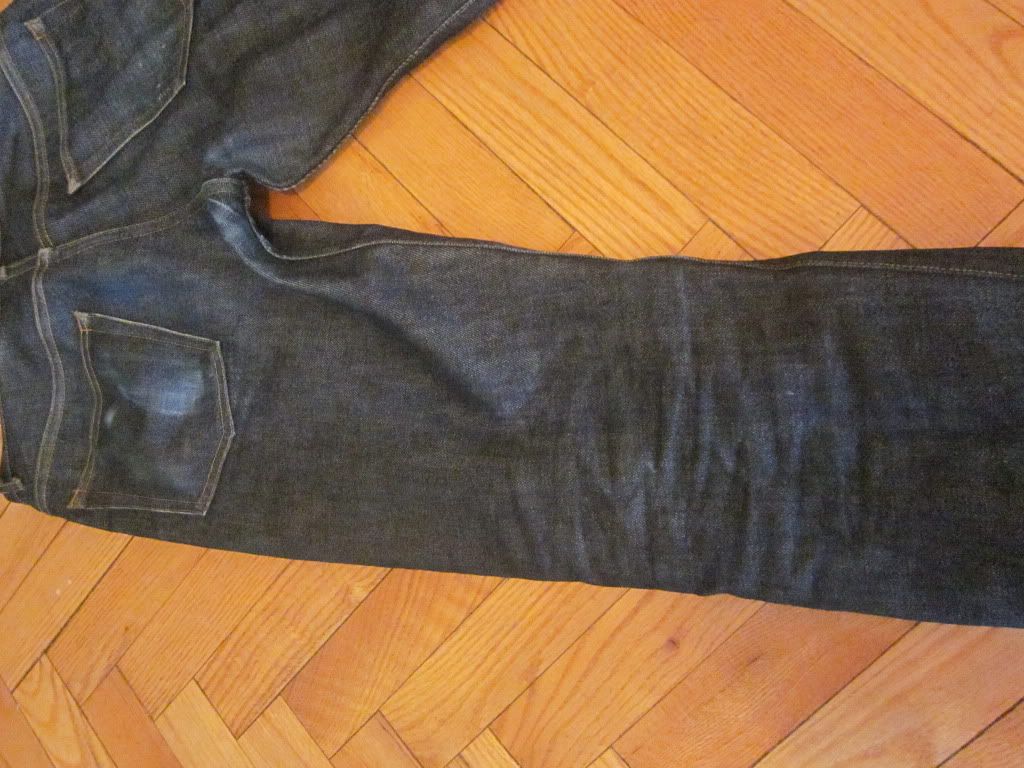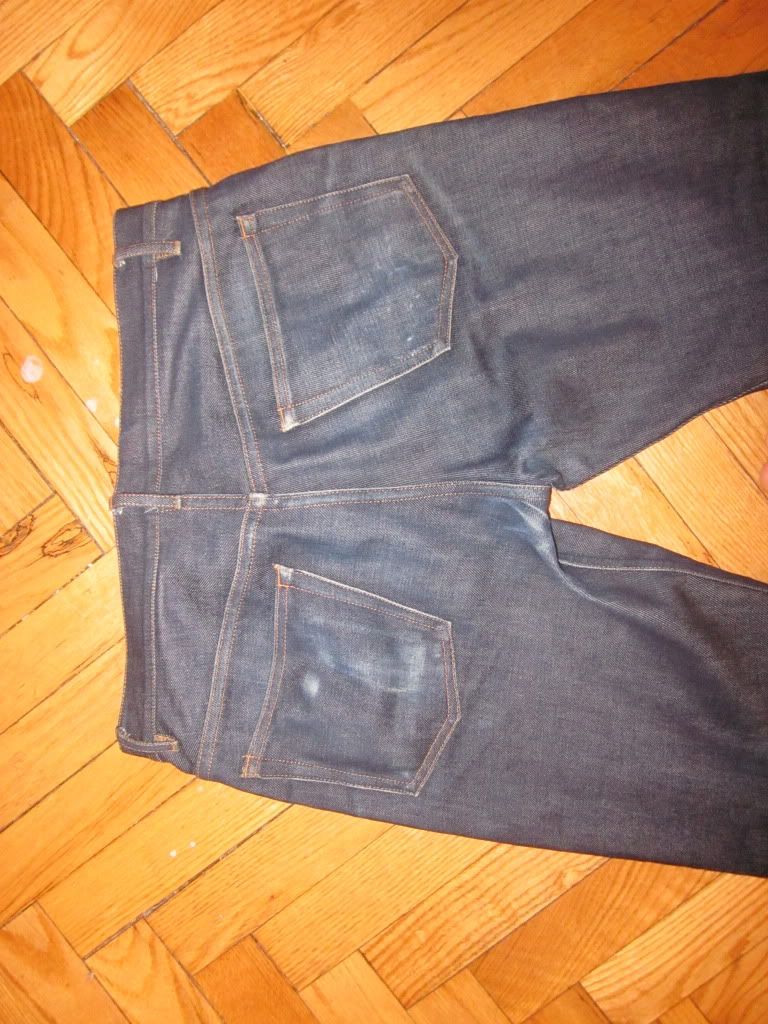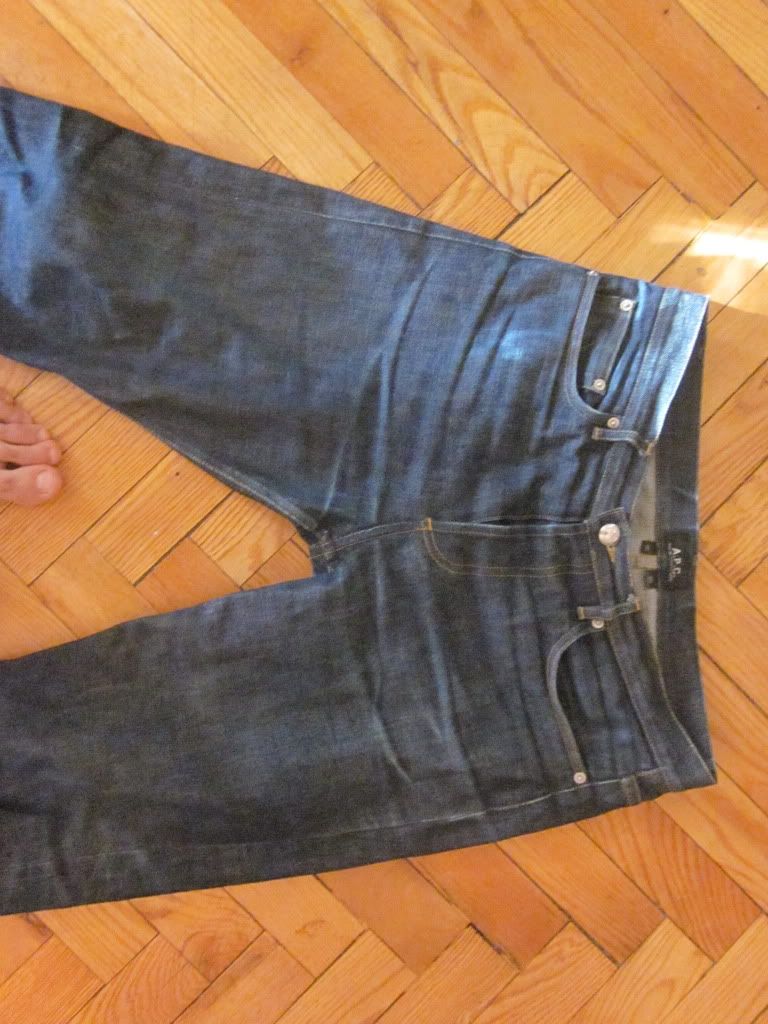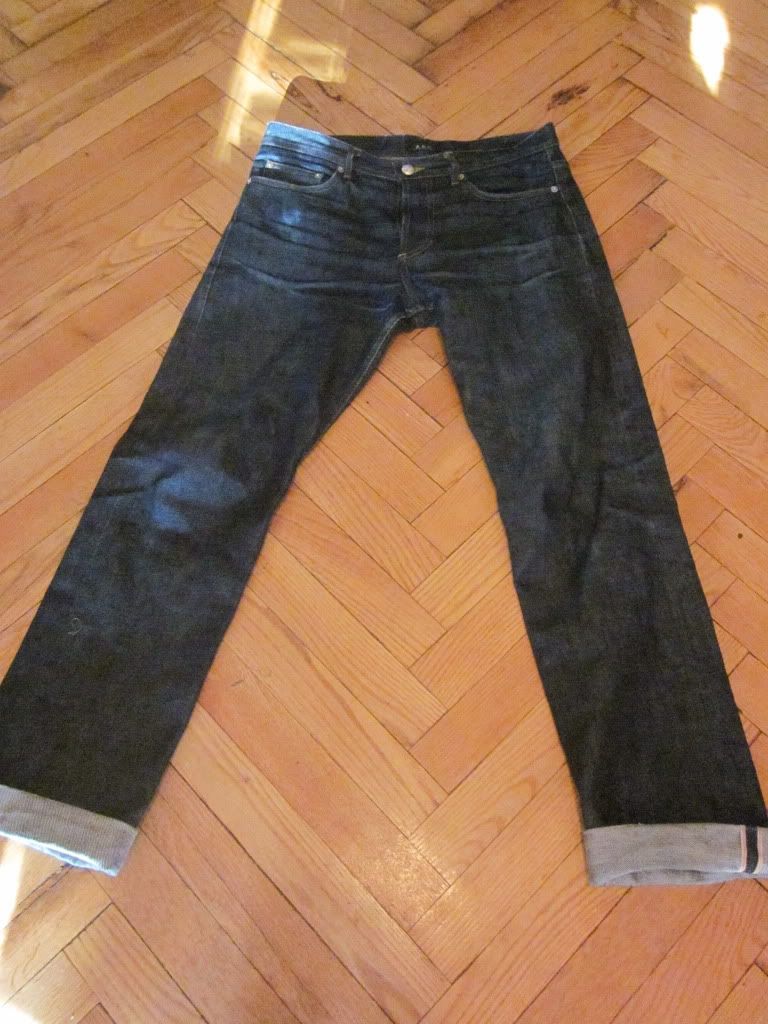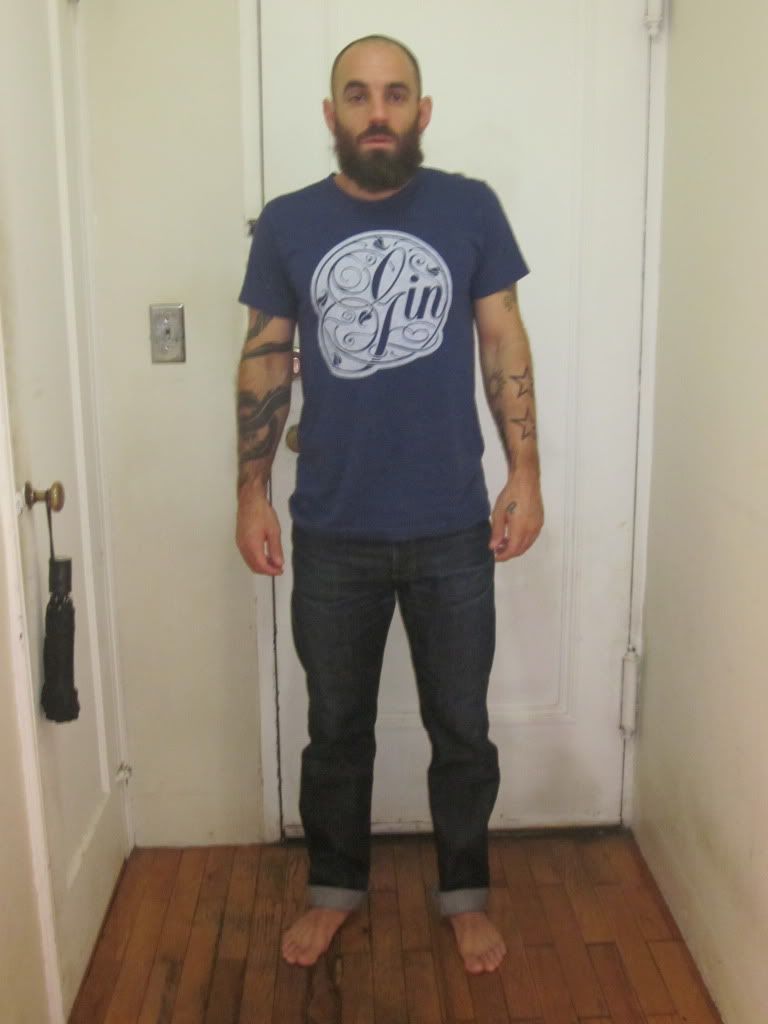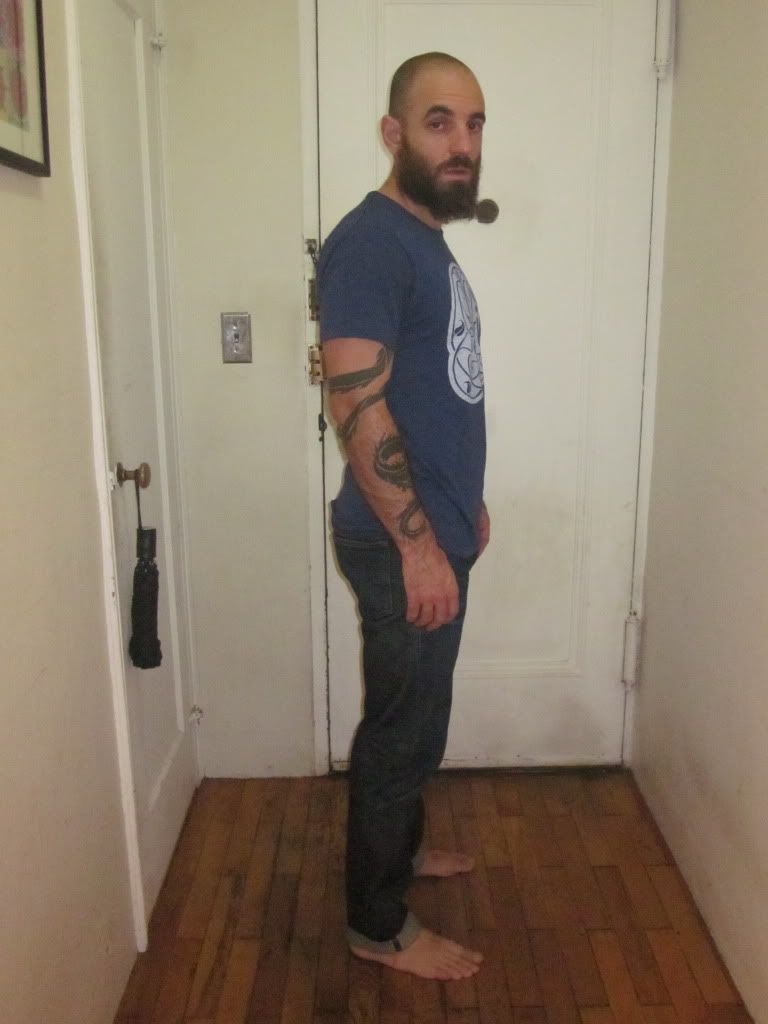 I know this may not be big news to a lot of you guys who are experts, but for people who are new to this or other MCers who want to delve a bit more into the SW&D world or for those of you who claim you can't swim off the coast of Staten Island without getting violently ill...