For Sale:
DROPS: RLBL tech moto-style jacket
Will Ship To: Anywhere

Ralph Lauren Black Label (RLBL) Moto style jacket, Large
This is a seriously awesome piece that would fit a lot of aesthetics. Extremely well constructed and pretty substantial for a nylon/windbreaker style jacket. Essentially brand new and never worn.
The jacket is a size large and would suit a slim large or maybe even a medium. I think this jacket really works best with skinnier dudes.
The jacket has a 100% thick nylon outer, and a 100% polyester lining. The hardware is really what sets this jacket off. The zipper teeth, zipper pulls, rivets, and tab snaps are all polished to a reflective shine. The cuffs and the waist also have an adjustable leather tab. There are two zipper pockets on the bicep of each arm, and two zipper pockets in front. There is also a storm flap on the main front zipper.
The jacket has some nice subtle details that really give it a 'tech' edge. Check out the paneling on the arms in the pictures below. Also has a jut-style neck.
Asking $180>$150 > $120 + shipping anywhere in the world
please ignore the wrinkles on some of the pics below, the jacket had been stashed for a minute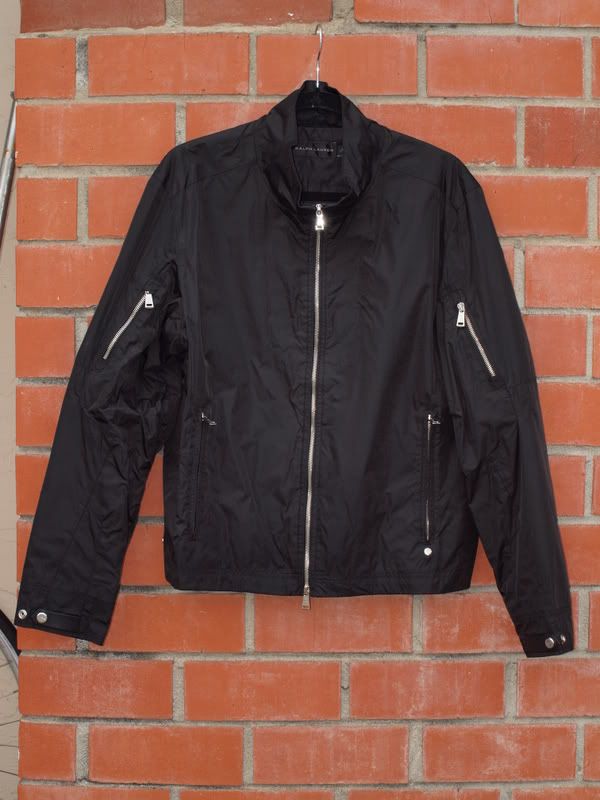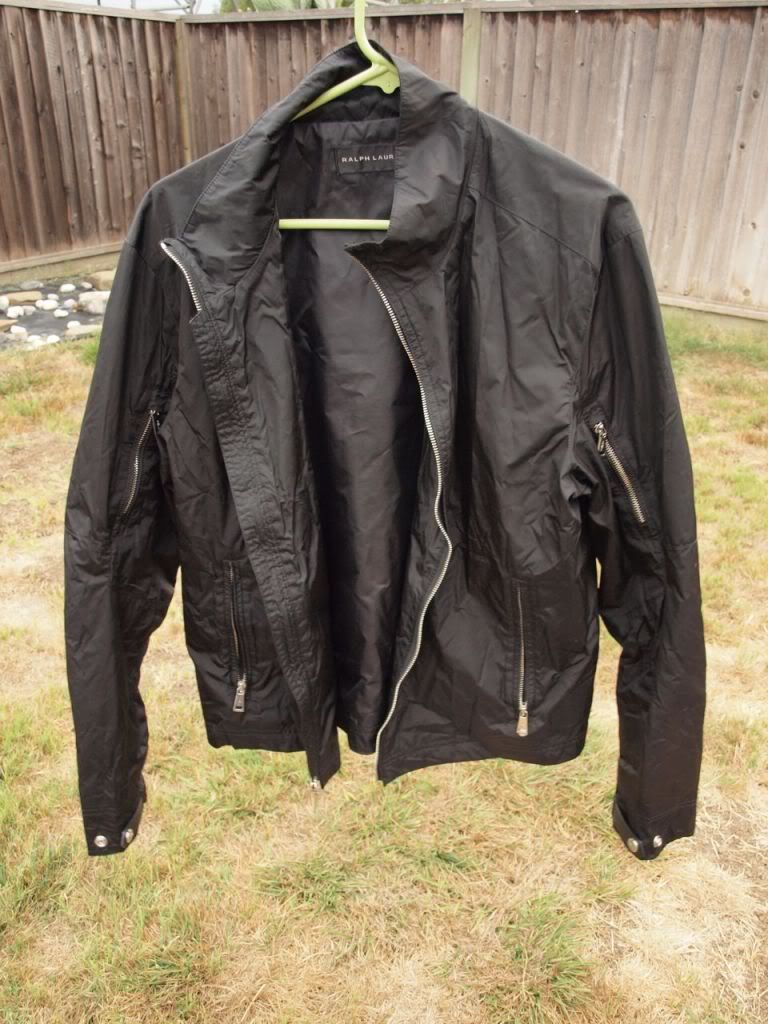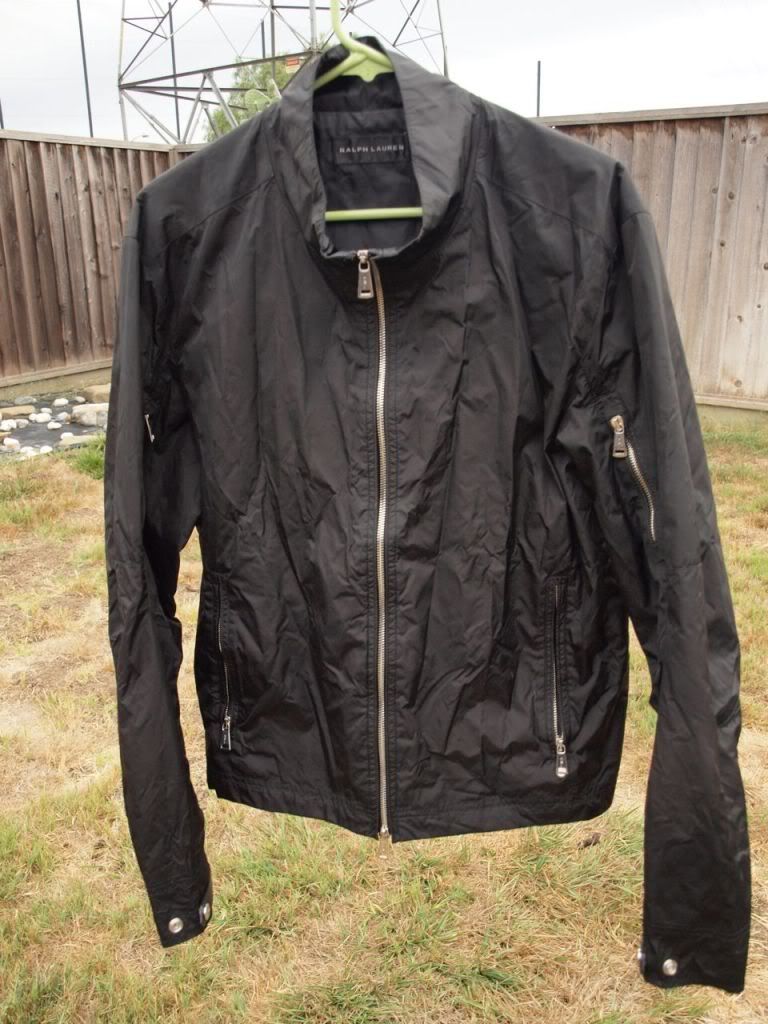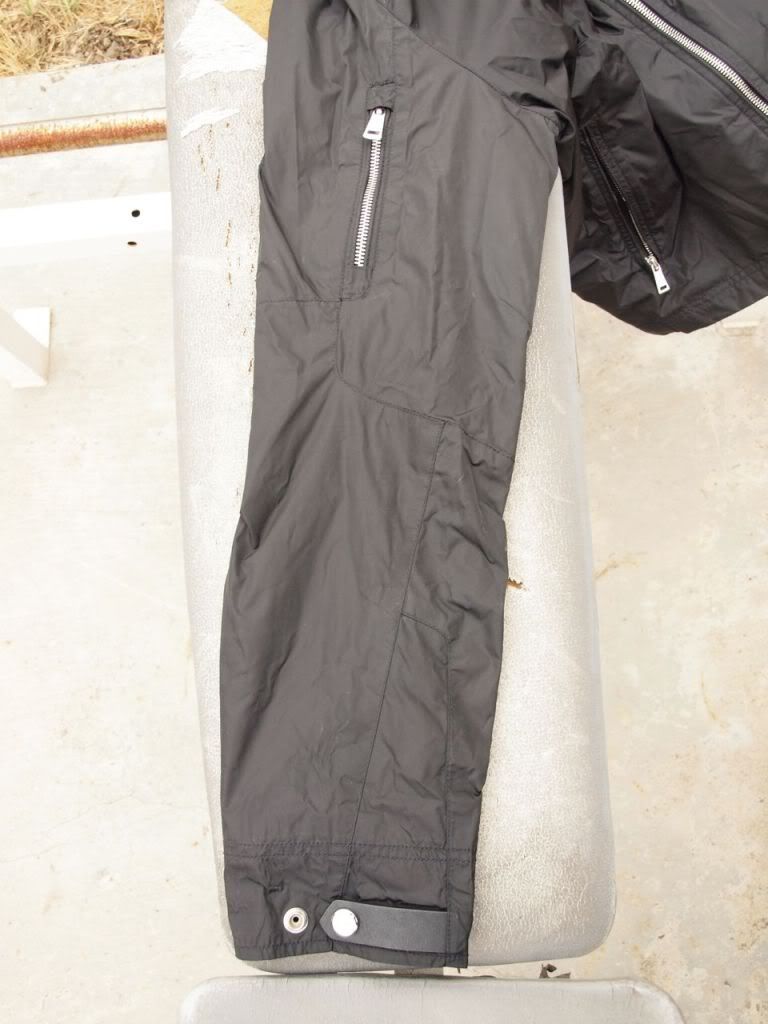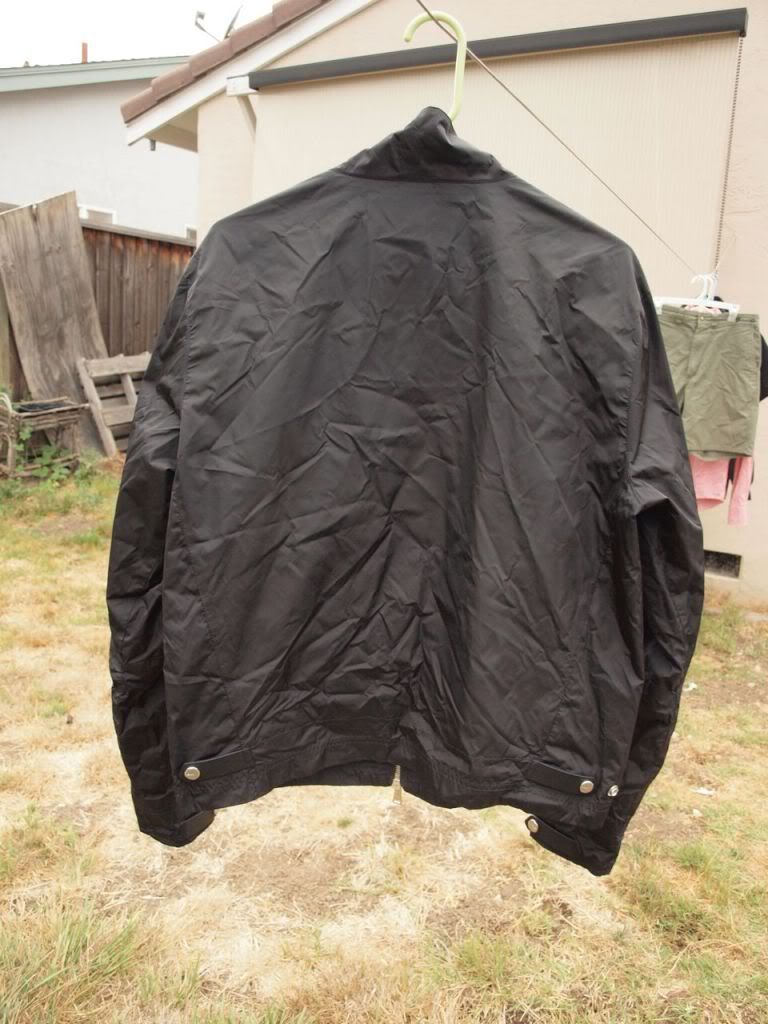 fit pics
Edited by aether - 7/18/12 at 4:32pm