This Classified is Closed
For Sale:
LBM 1911 IT48, Boglioli K-jacket IT48, Barbour Int'l Sz 36, Barbour Border Sz 36, Z Zegna, Ben Sherman SC Sz S, Harris Tweed 36S
Will Ship To: Anywhere

1.
Boglioli FU K-Jacket IT48
. I picked this up recently, and was hoping it would fit. Unfortunately, too big for me. My loss is your gain - the K-jacket is the gold standard of unstructured jackets. 77% linen and 23% silk.
$250
S2S: 18"
P2P: 21.25"
BOC: 29"
Sleeves: 25.25"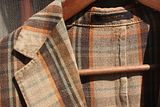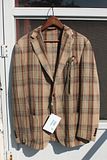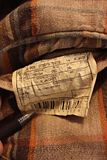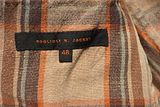 Warning: Spoiler!
(Click to show)
2. Barbour Duralinen International, sz 36,
$sold
CONUS
One size too big for me. It doesn't sit right in the shoulders. Hopefully someone else can enjoy the absolutely fantastic patina this has.
S2S: 19.25, but remember that the shoulder construction of the international is a tad unique. I measured from shoulder seam to shoulder seam, but the construction of the jacket puts that seem pretty far down.
P2P: 20.5
L: 31.5
Sleeve from shoulder: 27.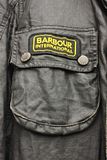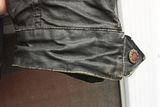 3. Barbour Border size 36
$150
CONUS
I've come to terms with these not fitting me - I am a 34 in traditional Barbour's, the way I want them to fit. Hopefully these can give someone else a bit of joy! The wax coating is in good condition, with a very nice patina. I have a sz 34 I am using instead.
S2S: 18.5"
P2P: 21.75"
Sleeve: 23"
Length: 34.5"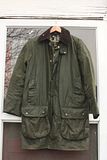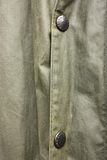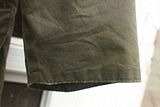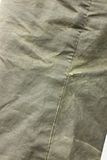 4.
Z Zegna cotton/linen unstructured and unlined jacket. Sz 46.
Slightly too long for me, and not right in the shoulder. Absolutely fantastic cloth - lots of depth to the colour.
$170
Barely used - I still have the tags lying around if you want them.
S2S: 16.75"
P2P: 19.75"
Sleeve: 24.5"
L: 29"
5.
Gray Ben Sherman Casual Jacket Sz S
. I picked this up off of Gilt a while back. A great jacket, but has been edged out by other pieces in my wardrobe. The sleeves have been hemmed, and the buttonholes are no longer functional. A slight scuff on one of the arms.
$110
S2S: 16.25"
P2P: 19.5"
BOC: 27"
Sleeve: 24.5"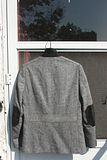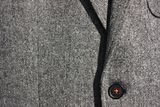 6.
Harris Tweed 36S
. In a hard to find size. Side vented. Picked this up off of the FORVM. Not working out for me, so passing it on.
$old
Warning: Spoiler!
(Click to show)
7.
Tweed Jacket 36R.
Got off of ebay. Too long for me. My loss, your gain.
$40
S2S: 17.75"
P2P: 19"
BOC: 29.5"
Sleeve: 24.25"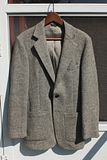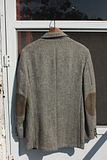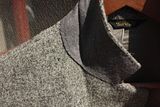 8.
LBM 1911 IT48 Cashmere / Linen Herringbone Jacket.
The fabric is amazingly soft - 50% cashmere, 50% linen mix. I had this proxied from Yoox Europe. Cost 255 euro plus shipping in Europe plus shipping to the US - around 300 Euro. I am willing to let it go for $375 shipped Conus. I noticed there is a fabric pull in the back seam - see photo - and have reduced the price due to this damage. This jacket has - as far as I know - never been sold on Gilt. $375->
$300
S2S: 17 3/4"
P2P: 20"
Sleeves: 25 1/4"
BOC: 29"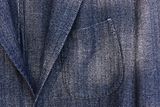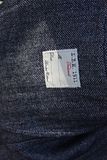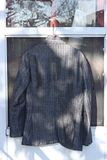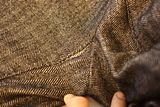 Edited by kungapa - 12/2/11 at 6:15am