I just returned from a trip to Spain and had the pleasure of visiting both of the Carmina stores in Barcelona and Madrid. The staff in Barcelona was very gracious and accommodating. Not only did the Barcelona store keep e-mail contact prior to my visit, answering questions and doing their best to ensure they would have the sizes of the shoes I was interested in at the store, they also readily agreed to send the shoes I purchased ahead to Madrid, which was the last city I visited during my trip. That way, I could pick up the shoes, along with any shoes I purchased in Madrid (due to size or style limitations in Barcelona), carefully packaged and ready to be checked-in for my flight back home. Paying an extra 35 euros for the check-in was significantly cheaper than having the store ship the shoes to my home address. The gentlemen in Madrid were just as nice and helpful.
I am quite impressed by the overall leather and construction. While I'm no expert, I am certainly more impressed by Carmina over C&Js (both handgrades and benchgrades).
Below are a few pics of my visit and the damage. Enjoy.
Barcelona Store: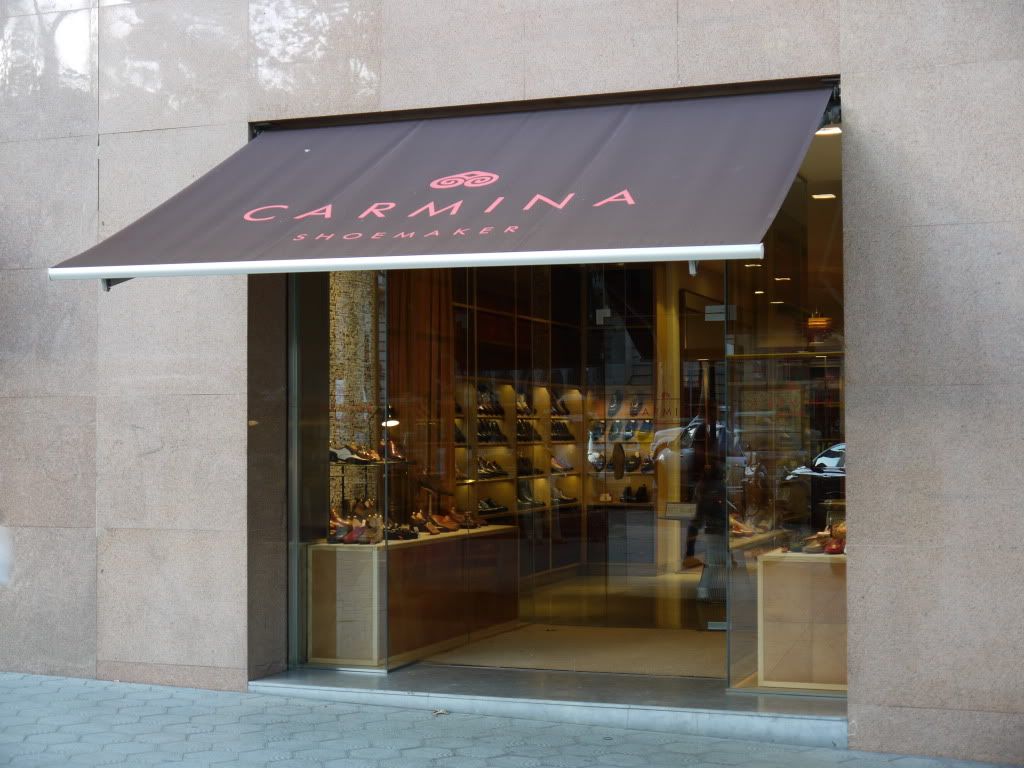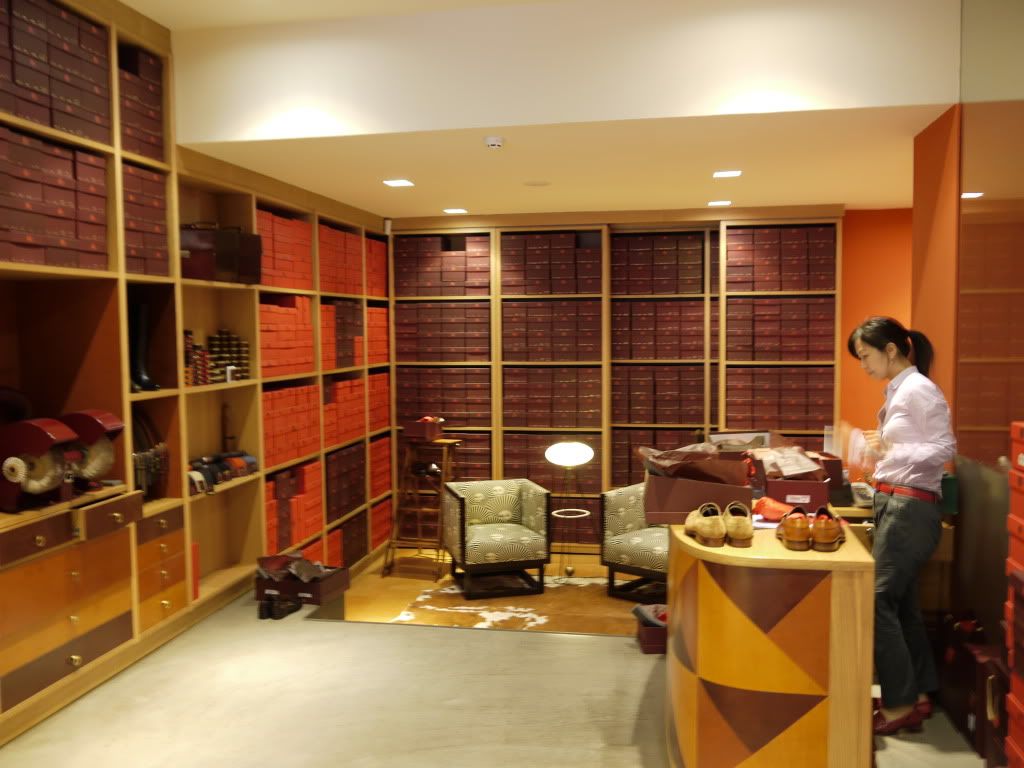 Inventory of shoes on sliding shelves: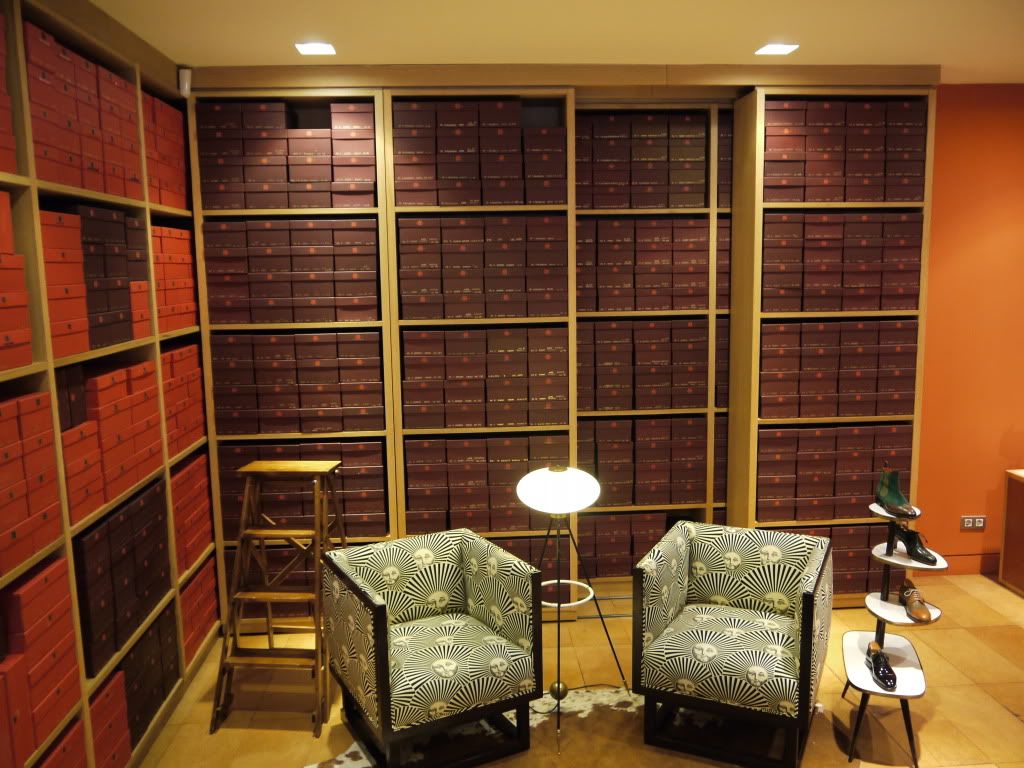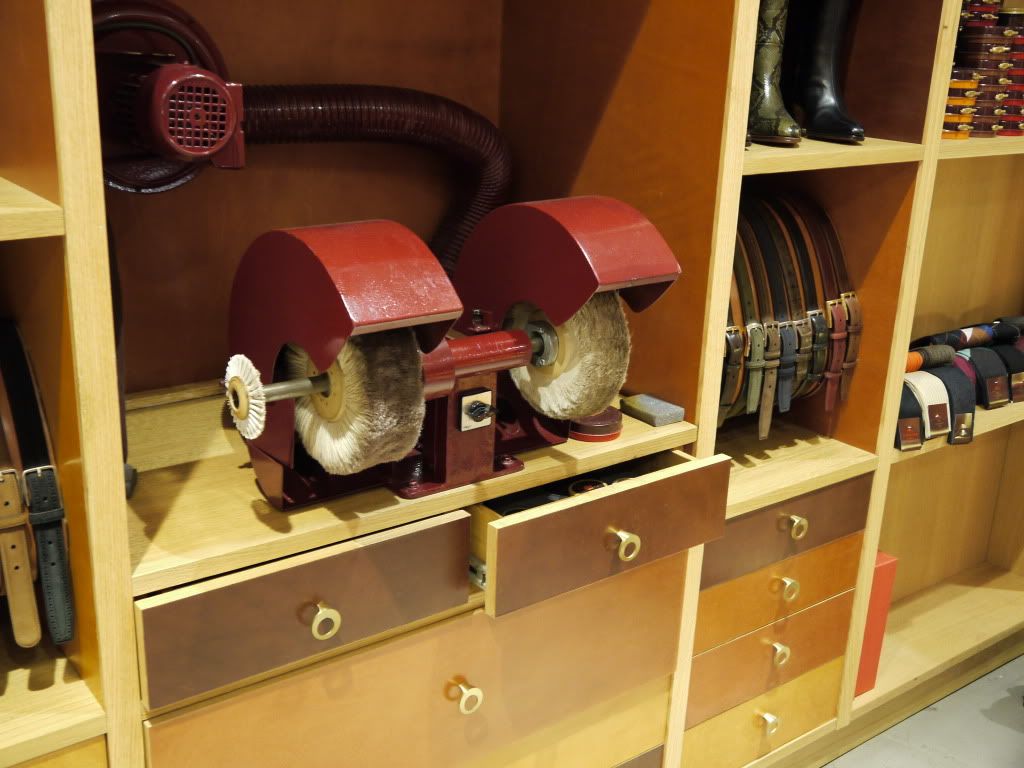 Models: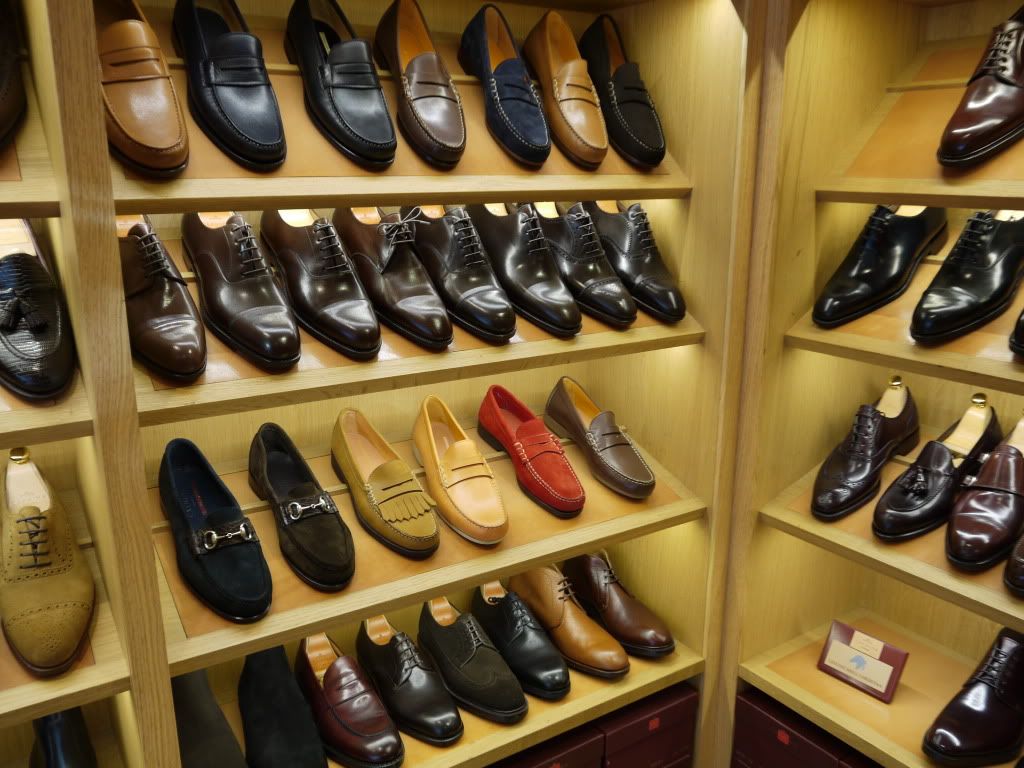 Shelf of shell for you fans of shell:
Madrid (on Claudio Coello):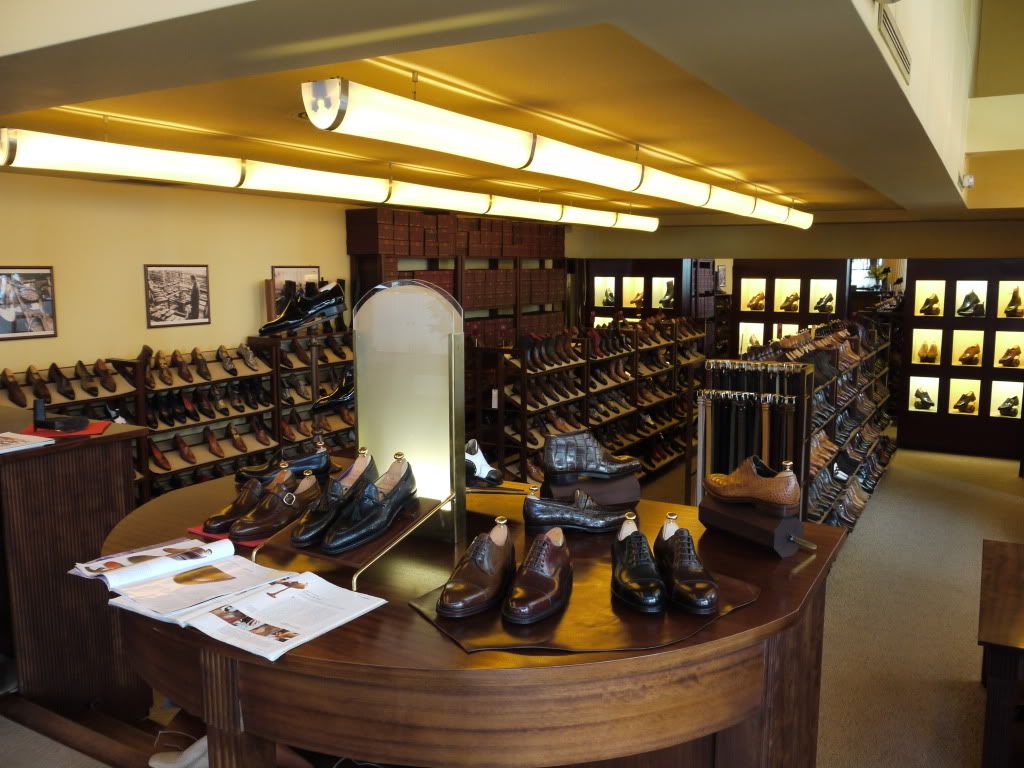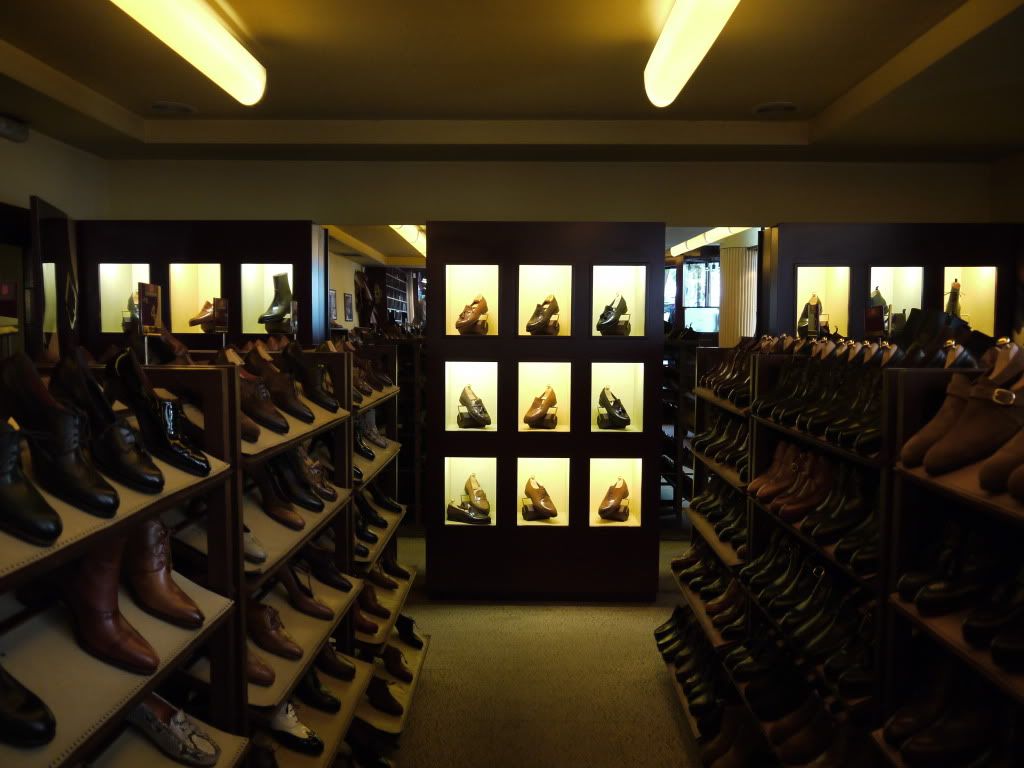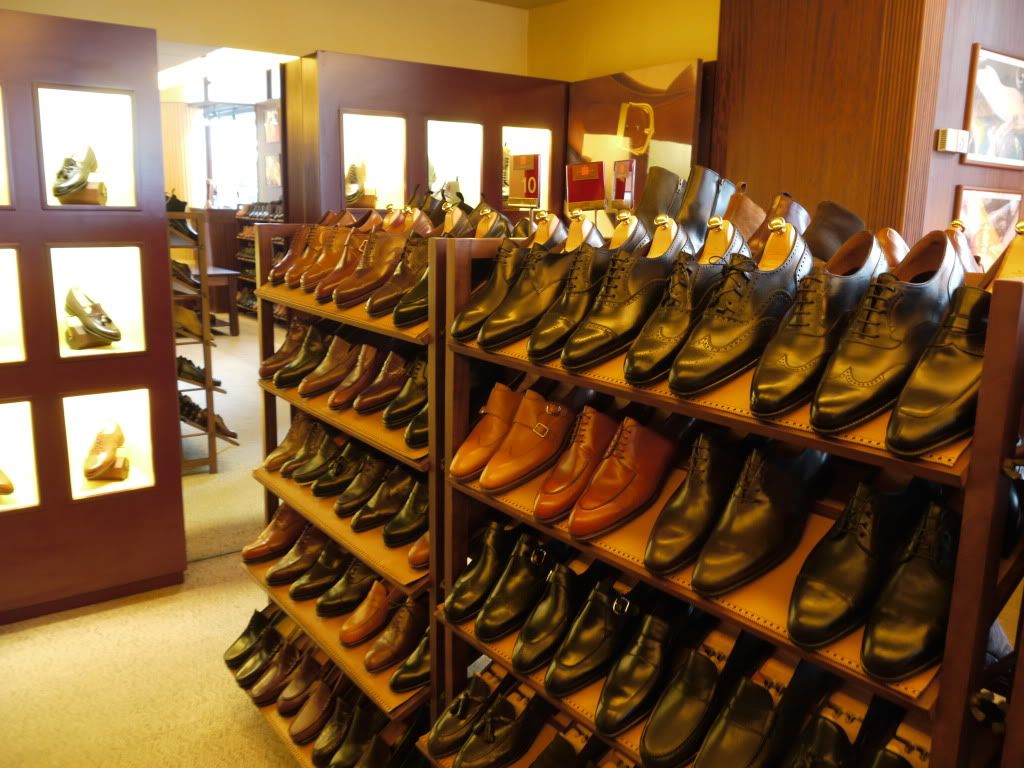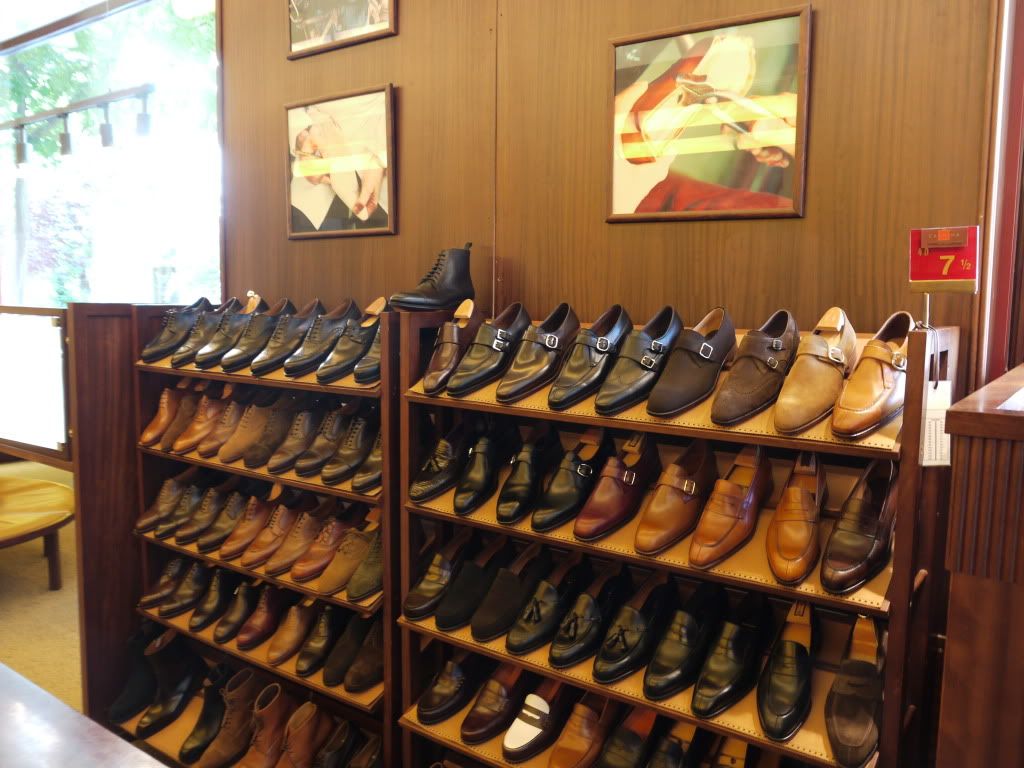 Shoes I purchased:
Group Shot: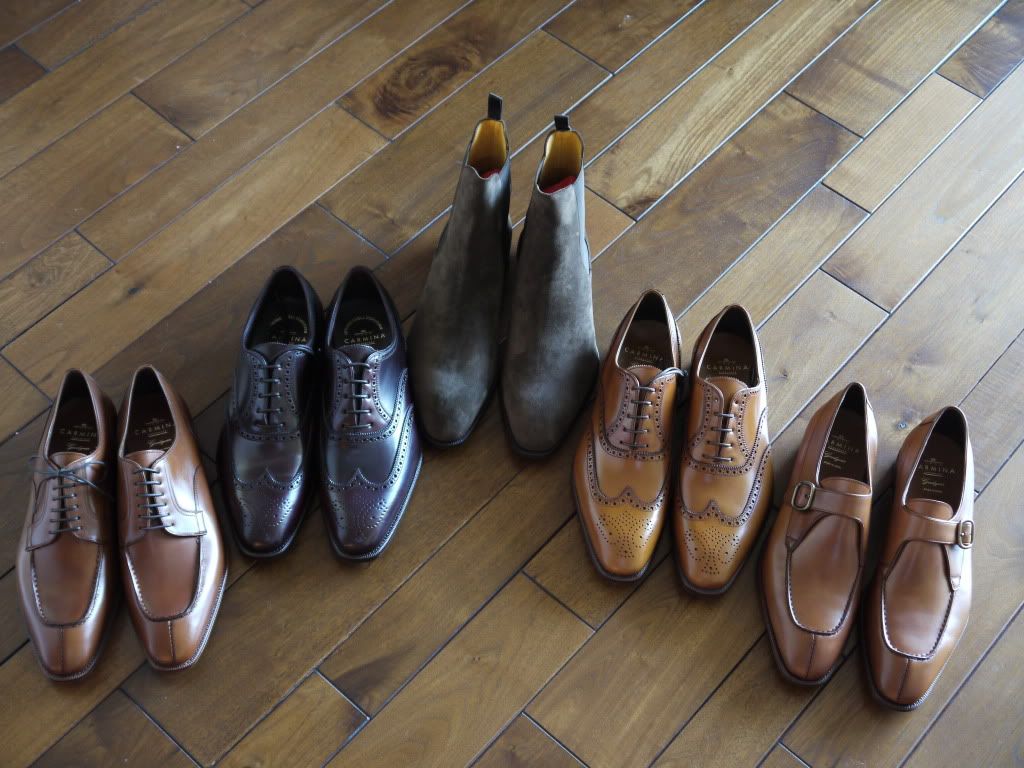 Shell Wingtips in Bordeaux, Rain last: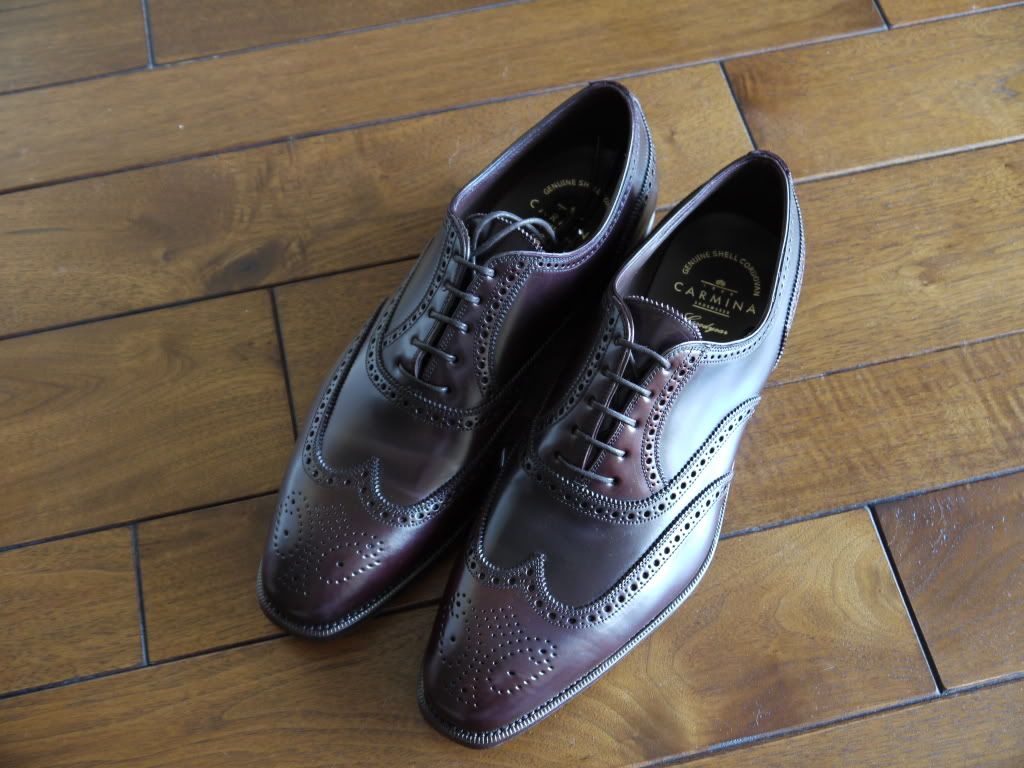 Split Toes in a single monk and derby, both on the Simpson last. The derbies are a shade darker: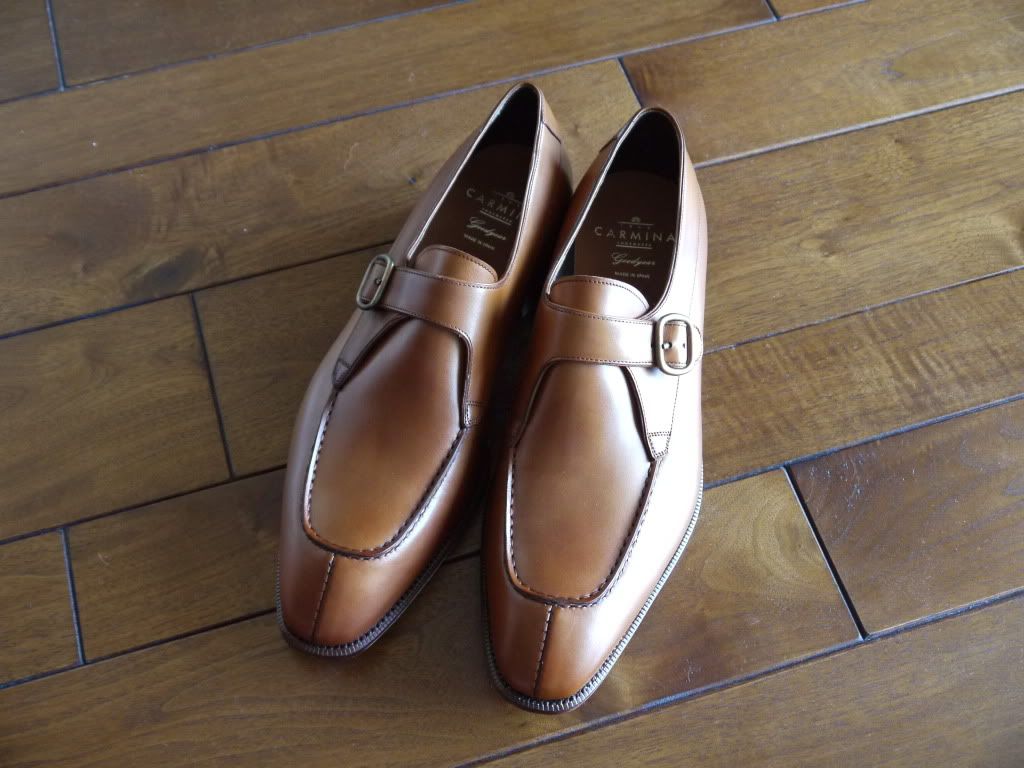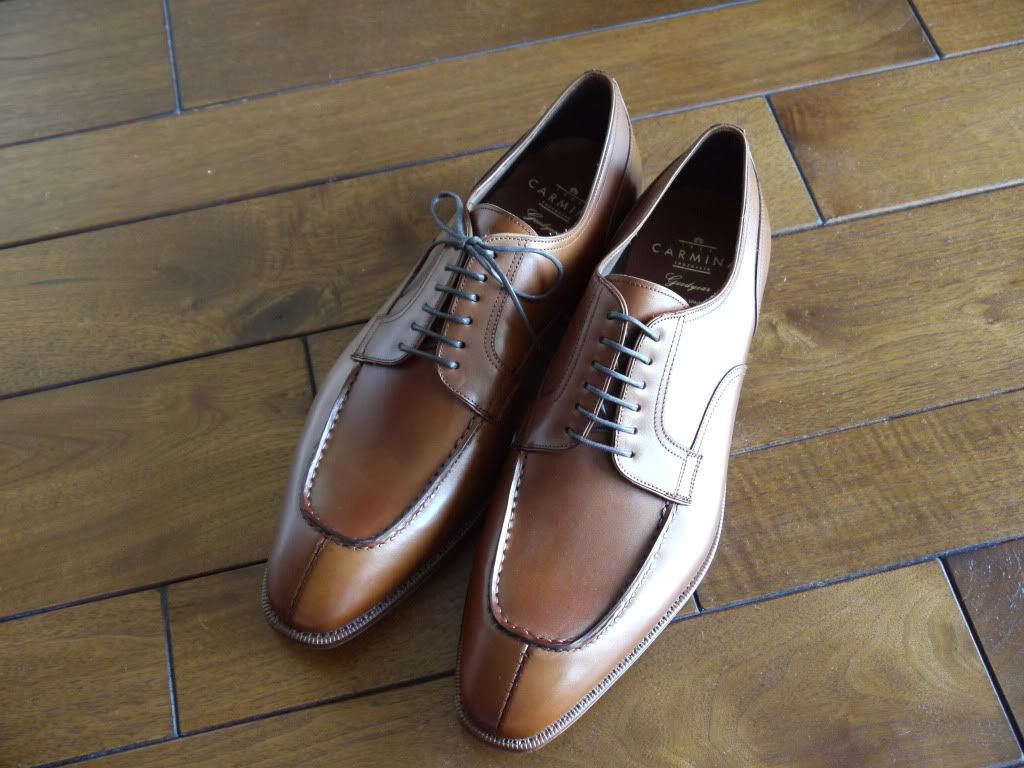 Calf Wingtips, Rain last. A last minute purchase decision to replace my fairly beat up C&Js Cliffords:
Suede Chelsea Boots in brown suede, Simpson last: