Quote:
Originally Posted by
hookem12387
Anyone have thoughts on this blazer? I've been told it could be a bit shorter, and I guess I can see that. Thanks
Warning: Spoiler!
(Click to show)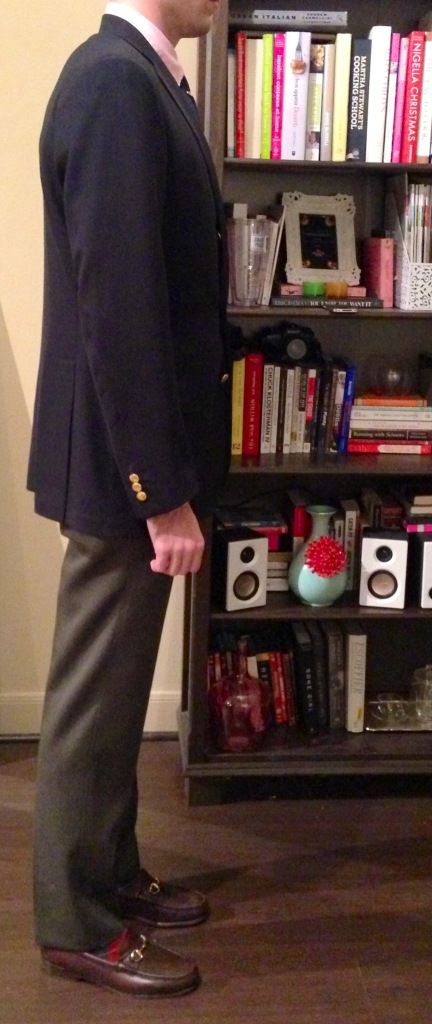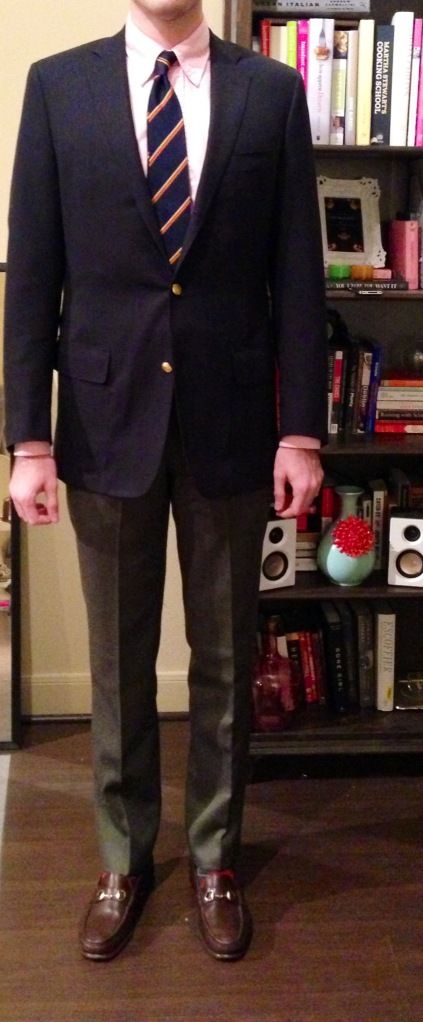 The length is fine and would look off if you shortened this jacket. The pocket and button point won't jive with a shorter length. The jacket looks a size too big in the chest, back could be reduced and you have a low left shoulder, causing the stress on the button.