For Sale:
Gold club letter opener
Will Ship To: USA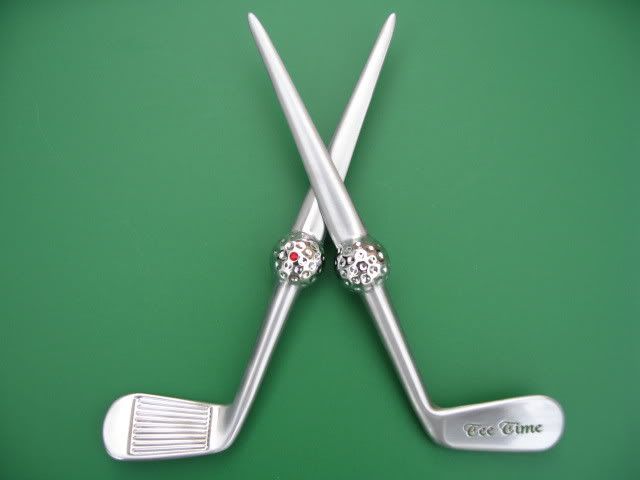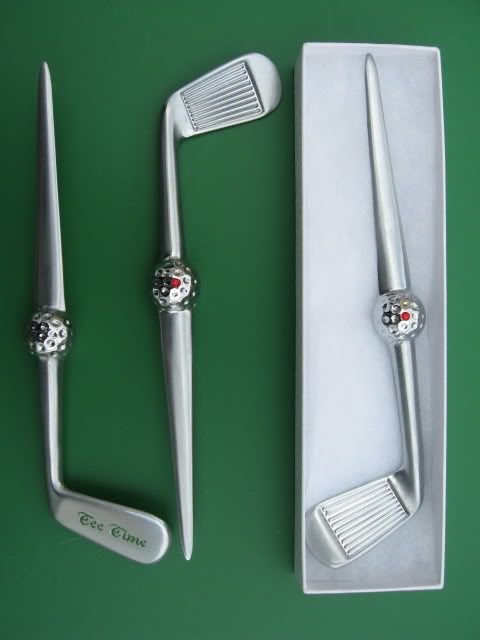 Avoid golfer or not, we bring you a beautiful classic letter opener designed as a putter.

7.5" in length. It is diecasted out of zinc metal and is hand detailed, it is then polished to remove parting line and minor flaws. The casting is then buffed to a mirror finish so it can be plated.

Tee Time is engraved on the back side of the head of the club. A colored rhinestone is added in the middle of the ball. Rhinestone is also available in pink for female friends

The club will come with a Satin or Chromed plated finish.

The club will be shipped to you in a gift box. We're sure you will be very happy when you purchase this custom made letter opener.

Lady version also available with pink stone and pink engraving. Excellent for gifts.

Made in USA

Shipping+handling is included in the price of $20 anywhere in the USA.

Contact me if you're outside of USA for a shipping quote.
Edited by Pieceofsand - 10/25/11 at 5:54pm