This Classified is Closed
For Sale:
Large Size Brooks Brothers Golden Fleece Luxury Wooden Hangers---Six
Will Ship To: Anywhere

Six Brooks Brothers Golden Fleece or Brooks Brothers Black Fleece wooden hangers for $75 shipped to US, or ten for $110. If that seems expensive, price some new premium suit hangers. You may mix and match if you like (take 2 GF and 4 BF). These were used in BB retail stores so they may have a few marks or scuffs but overall are in nice condition.
It is quite satisfying to see your suits and jackets lined up in your closet on first class matching hangers.Now I have some of the hard to find large size Golden Fleece hangers available. These are the same as the other GF hangers in appearance but are for sizes 43-52. They are 19 1/8 inches wide.
Click on the second photo above to see the sizes.
The smaller GF hangers are 17.25 inches wide and 2 inches deep and they are curved. They are engraved 36-42, which means that they are intended for a jacket in that size range. IMO they are OK with a jacket up to 44.
The Black Fleece hangers are 17.25 inches wide and 1 7/8 inches deep at the shoulder. ****THESE ARE SOLD OUT*****These are curved as well. I have a few BF sport coat hangers which are identical but they have no rod for the pants. Specify if you want these.
Also I have a few narrower BF hangers.
This photo shows both sizes of the GF hangers.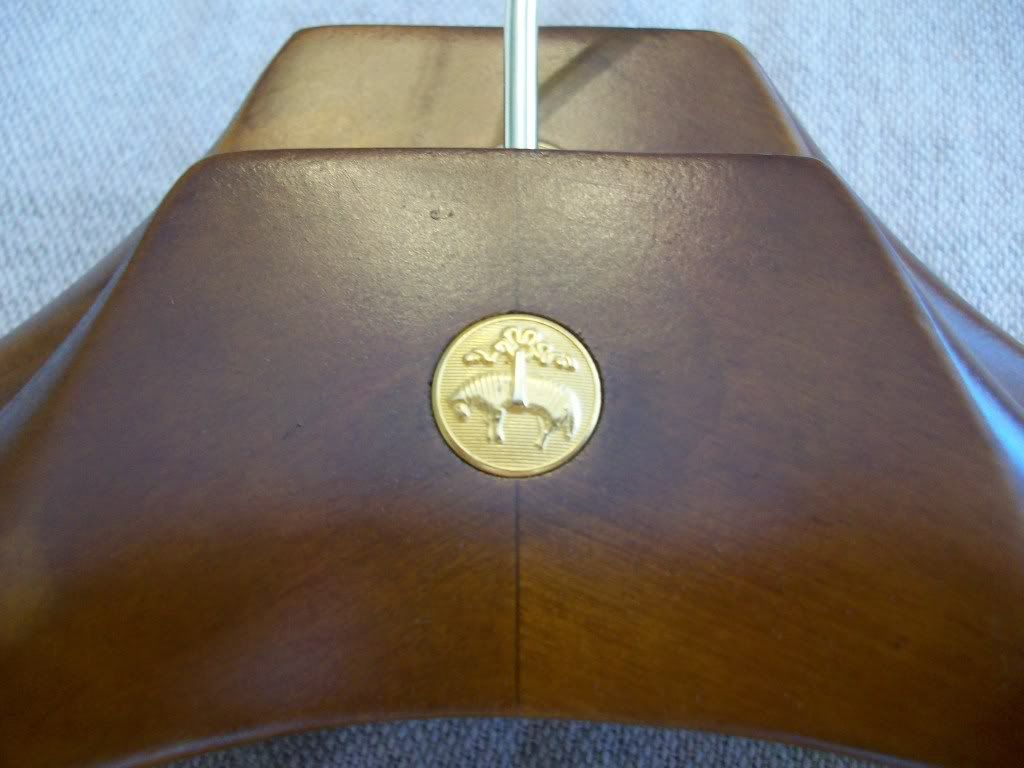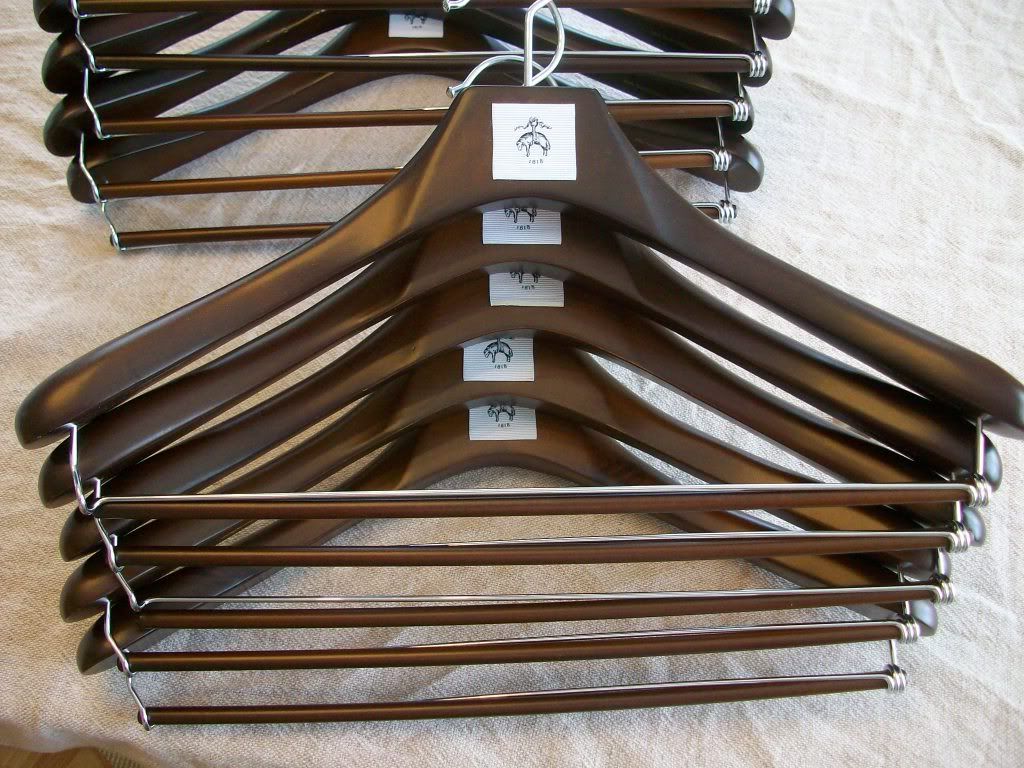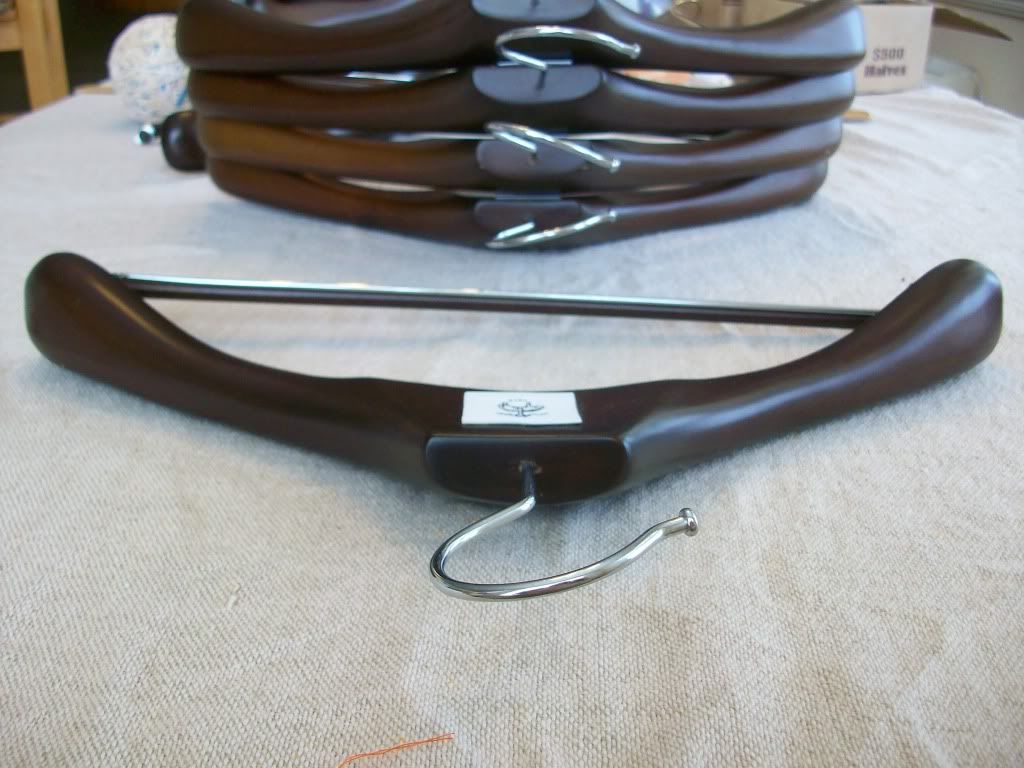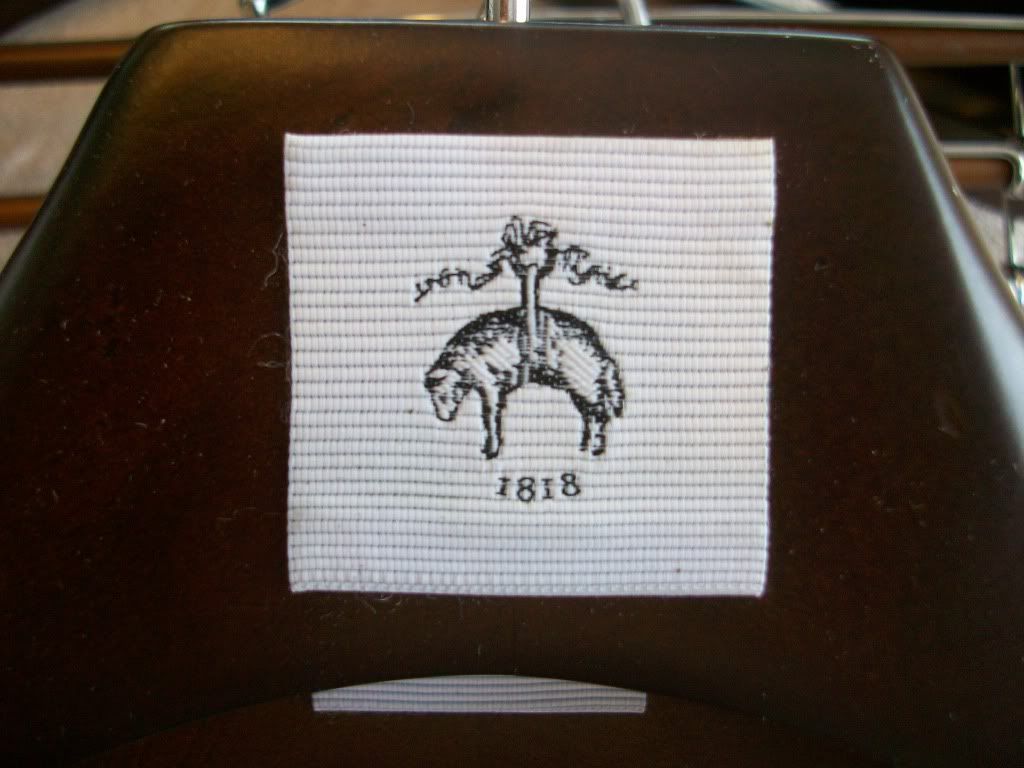 Edited by Steve Smith - 11/28/12 at 4:17pm